The United Kingdom is blessed to be home to some truly spectacular beaches. From stunning expanses of golden sand to rocky secluded coves, they come in all shapes and sizes and are dotted all around the coastline. With 422 miles of coastline, and over 200 beaches, it should come as no surprise that a significant number of those beaches, according to a recent survey of the 50 best beaches in the UK, are in Cornwall.
A popular destination with campers, tourists, and surfers to name just a few, Cornwall plays host to over 4 million visitors every year. They flock to the area for  a variety of things; the culture, the beaches and, of course, the surfing and the micro-climate. Cornwall has a unique climate and often sees fantastic temperatures that put it on a par with some of the more "exotic" international destinations.
Whatever it is that you look for in a beach you are sure to find it somewhere in Cornwall. Read on as we look at the top 10 beaches in the area.
What makes a good beach?
The factors that make a good beach will undoubtedly vary from one person to another. For some people, a magnificent expanse of soft golden sand makes the perfect beach; for others, it is all about a quiet cove with rock pools and gentle waves. Some families like beaches that are easy to access from a car park; there is nothing worse than a long walk with children, buckets, and spades and all the other stuff you want for a day at the beach. They may also be looking for a beach with toilet access. For others, the ability to walk their dog on the beach is important. A surfer will look for one thing in a good beach, and that is great waves.
Whatever you look for in a beach there are so many wonderful ones to choose from in Cornwall that you really will be spoilt for choice.
Dogs and beaches
There are in total just six beaches in Cornwall that operate a year-round ban on dogs, these are Charlestown, Duporth, Looe, Millendreath, Polruan Quay, and Polruan Back. The rules on other beaches vary with some beaches allowing dogs, but only if they are kept on leashes. Some others only allow dogs outside of the main tourist season and some limit access to the beach with a dog until the evening. With this in mind, it may be a good idea to check which beaches are dog-friendly to avoid disappointment.
Praa Sands
Located in Helston between Perranuthnoe and Porthleven on the south coast where it is more sheltered, Praa Sands is a sandy, medium sized, beach. While the beach is popular with surfers, especially those that are just learning, its normally flat sea and good-sized stretch of golden sand makes it an exceedingly popular choice with families. The beach has plenty of facilities with several toilets. There are also shops and cafes nearby making it a good beach to spend a full day. Within walking distance of the beach there are also a few local campsites.
Great for: Families and those camping nearby
Dog friendly: Dogs are welcome on the beach but not during the tourist season (from Easter until the end of September)
Porthtowan
Located near the small village of Porthtowan, this beach is found in an Area of Outstanding Natural Beauty. The beach itself is relatively small and backed by dramatic cliffs and sandy dunes. There area is steeped in history with the cliffs playing an important part in the mining industry in Cornwall. This is a beautiful beach with Blue Flag status, and when the tide is out, access to a bathing pool that makes it a particularly good family choice. Porthtowan is considered by many to be the best family beach in Cornwall. There is also a play park for children, located at the top end of the beach, a good-sized carpark, and those all-important toilets.
Coincidentally, the beach is also considered to be one of the best surfing beaches in Cornwall, which means it can get terribly busy. Those people arriving later in the day often find it difficult to park.
The beach also benefits from full lifeguard cover from May to September
Great for: Families and surfers
Dog friendly: The beach operates a seasonal beach ban from Easter until the end of September.
Fistral
Located in Newquay, Fistral is arguably the best-known beach in Cornwall for surfing. The wave quality is consistent and with an ability to hold a large swell this is a perfect surf spot. Backed by sand dunes and high cliffs, Fistral is also the location for all the big UK surfing competitions. Visitors to Fistral can hire surfing equipment and book surfing lessons too, making it a good choice with those looking to learn surfing as well as seasoned pros. There are plenty of cafes and takeaways located near to the beach as well. The only downside is the relatively small car park, which can fill up very quickly given the beaches popularity.
Fistral beach has sand chairs for hire which are provided by Cornwall mobility making it a good beach for those with mobility issues.
Great for: Surfers of all standards. People with mobility issues.
Dog friendly: Very dog friendly with dogs allowed all year, no restrictions.
Gwithian
The beach at Gwithian Towans is a popular all year-round destination for surfers. The constant swell coming in from the Atlantic offers particularly good surfing conditions. The beach is backed by tufted wild grass and sand dunes, and at low tide offers a fantastic expanse of sand perfect for castle building. There are also areas of caves and rock pools making this a remarkably interesting family beach. There are a couple of cafes that overlook the beach and are open all year round. There is a good-sized carpark near the beach and access to the sand is through the sand dunes. From May to September the beach has full lifeguard cover.
Nature lovers are also catered for at Gwithain. Common seals are a frequent sight from the beach and there is also an area set aside as a breeding ground for colonies of seabirds including cormorants, guillemots, and razorbills.
This is another beach where visitors can hire sand chairs, a facility which is made possible by Cornwall Mobility.
Due to a recent collapse of the steps at St Peters Point which have made it impossible to access the dog friendly area of the beach, it is not quite as dog friendly as it was. However, dogs are still allowed on the beach as long as it is not between the hours of 10am to 6pm during July and August.
Great for: Surfers of all standards. People with mobility issues. Families.
Dog friendly: Some dog restrictions in place with no access allowed for dogs 10am-6pm July and August.
Porthmeor
Located near St Ives, the beach at Porthmeor is a very safe, sandy beach that is immensely popular with both swimmers and surfers. The beach can be remarkably busy in the summer as its easy access makes it a popular destination for families. In the winter however, it is the place to be for the surfing fans. One of just 7 beaches in Cornwall to have been awarded a Blue Flag in 2019, Porthmeor also featured in the "Marine Conservation Society Good Beach Guide" for its exceptional water quality.
While access to the beach is good, it is worth noting that St Ives, with its art galleries and trendy cafes can get terribly busy, and the car parks fill up quickly during the summer months.
There is lifeguard cover on the beach from the beginning of April until the end of October.
Great for: Families, surfers.
Dog friendly: The beach is dog friendly but there is a seasonal ban in place which runs from just before Easter until the end of September.
Kynance Cove
Possibly the most painted and photographed location in Cornwall, Kynance Cove is located to the west of the Lizard. This is a beach that is guaranteed to take your breath away with its expanse of white sand, clear pale blue waters, and green and dark red serpentine rock. The beach is a looked after and owned by the National Trust. Above the beach is a fantastic café offering a range of fresh food and the usual beach goods. Low tide exposes a few caves, and the towering rock stacks which are great for exploring. There is also a fantastic walk around the coast towards Lizard Point which is the most southerly point on the mainland of the UK.
Access to Kynance Cove is via a steep walk down from the car park. There is free parking for National Trust Members, and the walk from the car park should take approximately 15 minutes. The "beach" at the bottom can be difficult to cross due to an uneven and rather slippery rock surface. Both factors mean that the beach is not really suitable for families with younger children. Despite this, the beach is incredibly popular and the car pack can get incredibly full.
Great for: Families with older children. Photographers. Dog owners
Dog friendly: The beach is dog friendly however a seasonal ban is in place which runs during July and August from 10am to 6pm.
Sennen Cove
Near St Just you will find Sennen Cove, the most westerly surf hotspot in Cornwall. With its wide golden sands and huge blue rollers, this is a beach that has great appeal to just about everyone who visits it. The beach has a small harbour complete with lifeboat station. Surfing conditions on the beach are top rate, and safe bathing is ensured with the use of flagged areas which are moved in accordance with the movements of the tide. The beach has lifeguard cover from April to the end of October. At the southern end of the bay the cove is protected from the westerly gales coming in from the Atlantic by the Pedn-men-du promontory. The promontory also offers a fantastic view point out over the cove. Below it are granite cliffs which are a popular attraction for climbers. There are a couple of cafes and surf shops adjacent to the beach, and both surf lessons and surfboard hire are possible.
Great for: Families. Surfers. Photographers. Swimmers.
Dog friendly: There is a council order on this beach which bans dogs from May until the end of September between the hours of 8am to 7pm. They are, however, permitted at the northern end of the bay on Gwynver beach.
Godrevy beach
Located near Hayle, Godrevy beach boasts a section of sandy beach that is three miles in length and stretches from Hayle to Godrevy head. The beach is owned by the National Trust. The area takes the full brunt of the swell from the Atlantic and is almost certainly one of the north coast's more exposed beaches. The beach ends with a headland that is low and rocky and there are great views of the Godrevy lighthouse which was the inspiration for "The Lighthouse" by Virginia Woolfe. Just behind the dunes of the beach is a National Trust car park, which is free to members, and an excellent café.
For anyone looking for the ultimate outdoor experience, Godrevy certainly is the place. From the more traditional bucket and spade beach on a warm summer's day to the rugged Cornish coastland splendour of a winter's storm, it is an appealing place to be for many.
At low tide, the beach is connected to Gwithian, creating an even more impressive stretch of golden sand. However, at high tide this access vanishes, so it is important to check the tides otherwise you may find yourself somewhat stranded.
If conditions on the beach are right the waves can be epic, offering a good-sized swell of up to 8ft. Of course, that does not mean paddling out will be easy. The break is more popular with surfers when it is on low tide and offers a wave that is fast and hollow. The unpredictability of the waves at Godrevy can attract a wide and varied group of surfers. The beach is covered by lifeguards from mid-May to the end of September.

Great for: Surfers. Walkers.
Dog friendly: The beach is do friendly allowing dogs except when the seasonal dog ban is in place (July and August, 10am to 6pm).
Perranporth
The beach at Perranporth has a distinct seaside holiday village vibe, with shops pubs and cafes all close by. At low tide, the beach stretches for 2 miles and offers surf that is really good. There is also an open-air natural swimming pool which, at high tide, fills with sea water, and is warmed by the sun. Lifeguards patrol the beach during the summer and there are two safe swimming areas designated on the beach. This is a beach that is popular with almost everyone. It is great for surfing, sailing, snorkelling, and, of course, building sandcastles.
The south of the beach is easily accessible, but can become very crowded in the height of the summer season. However, this can easily be avoided by walking the other way in the direction of Penhale Sands.
This is a large beach made even bigger when the tide is right, as it is possible to take a 2 mile walk to Ligger Point. If the tide is in on the way back, then the extensive network of sand dunes offers a variety of wildlife to make your walk entertaining. You may see horses and their riders on the beach in the morning and dogs are always welcome at Perranporth provided they are on leads.
The beach is very accessible to everyone and sand chairs are available to hire.
Great for: Surfers. People with mobility issues. Families. Dog walkers.
Dog friendly: Dog friendly beach where dogs are welcome all year round, they must be kept on leads July to August from 9am to 5pm.
Harlyn Bay
Located near Padstow on the north coast, Harlyn is a sandy beach with some pebbles and plenty of rock pools. It is also very spacious. Harlyn Bay is a popular beach with surfers of all levels, families and those wishing to try sea kayaking. It is reputed to be one of the safest of all the Cornish beaches. During the summer months, the beach is patrolled by lifeguards making it a good beach for swimming. During the winter months, there are some great swells provided by winter storms. The beach has little in the way of facilities, just a large car park and a rather basis public toilet.
Dogs are very welcome all year round on the beach and it is an incredibly popular location with walkers with several delightful routes to Trevose Head and Mother Ivey's Bay. The nearby clifftops offer some unrivalled views out towards Newquay and Pentire Head.
Great for: Surfers. Walkers. Families, Dog Owners.
Dog friendly: The beach is dog friendly with no restrictions in place.
Check out these other great articles about Cornwall, from places to stay to places to visit.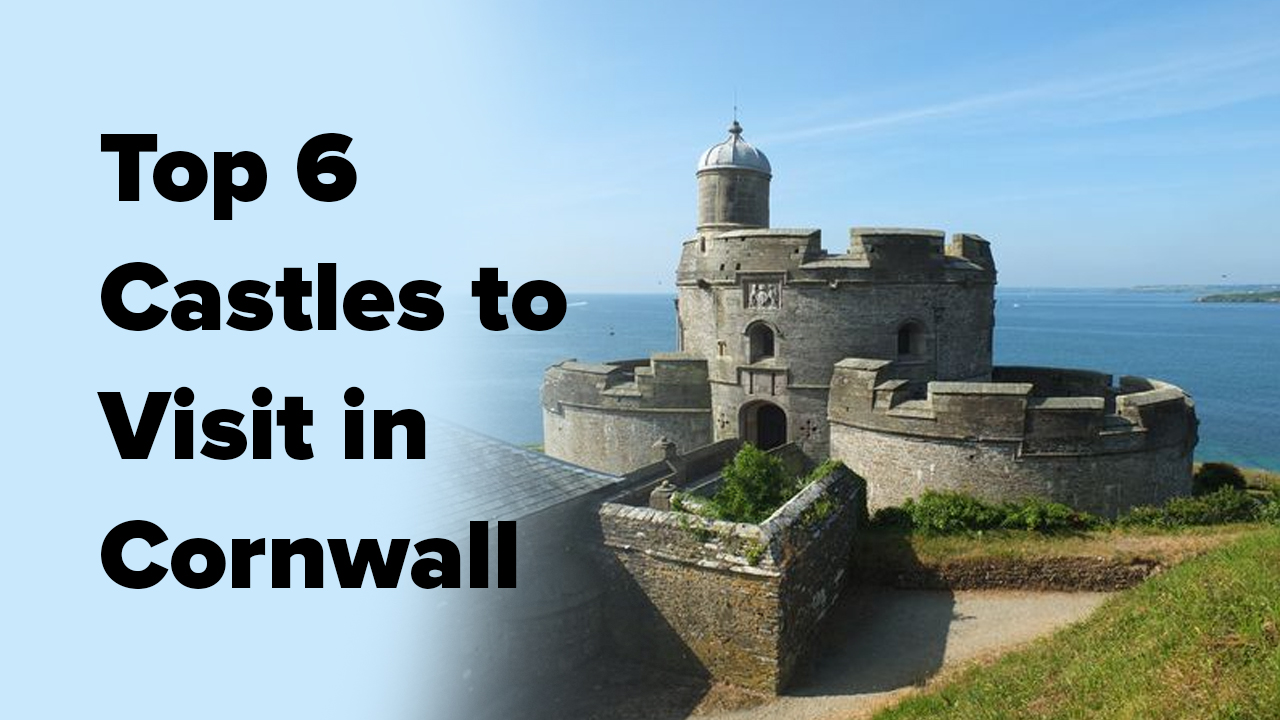 Cornwall is known for its spectacular coastline, tall cliffs, and wide sandy beaches. But beneath the magnificent nature is a deep layer of history, told ...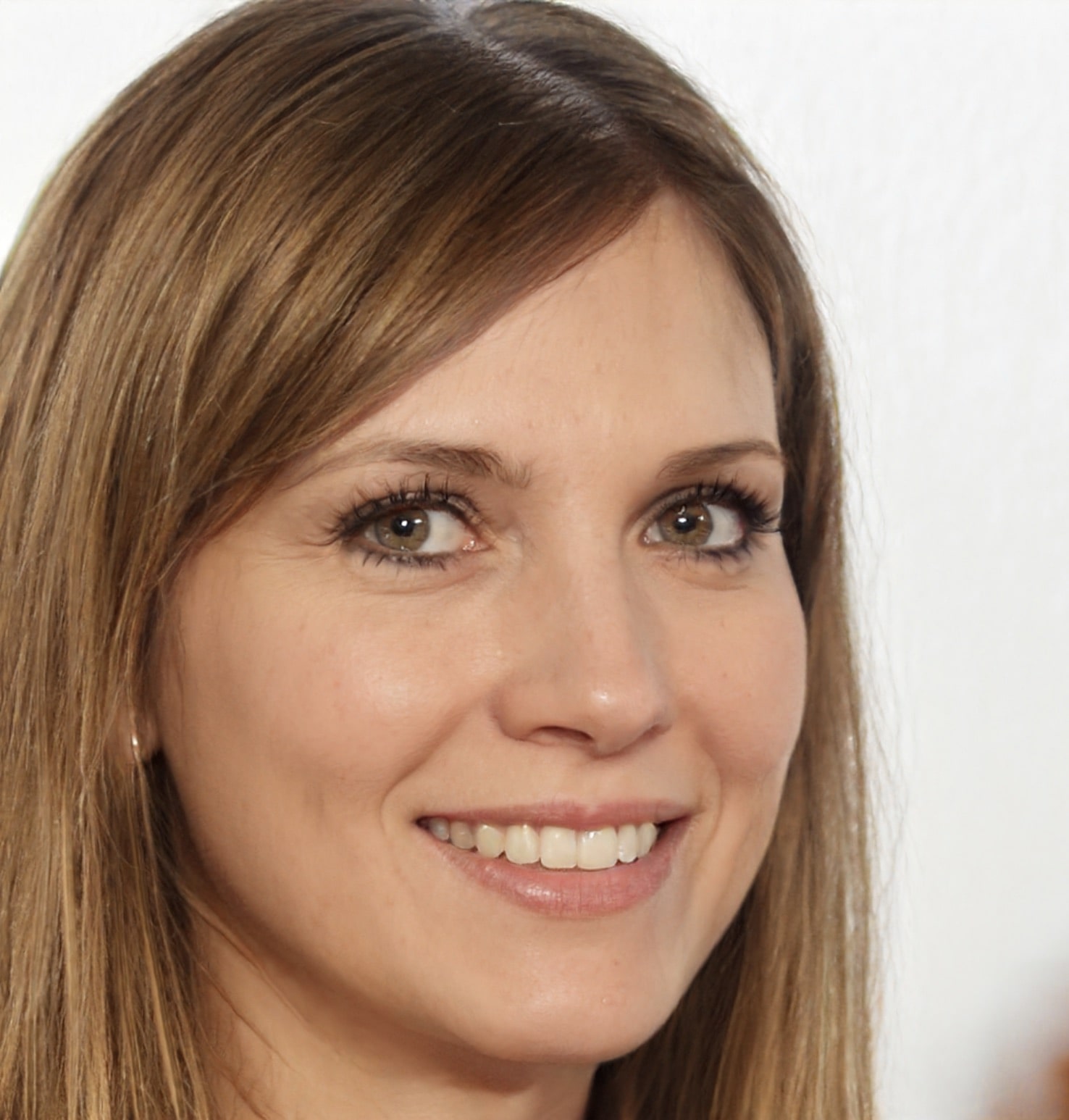 Hi, I am Amy I have two loves in my life camping and writing. When I am not writing for The Expert Camper, I am usually camping. Lake District is one of my favourite spots, but really anywhere in the UK under canvas I am happy.