Us Brits love a Bank Holiday. The three-day weekend and the chance to maybe get away from it all and spend time with the people that really matter is something many of us look forward to very much. 2020 promised to bring something a little different when the government announced that the May Day Bank Holiday was being moved to Friday 8th May so that people could celebrate VE day properly. Many Brits planned a long bank holiday and even the weather seemed to listen, with some very warm temperatures and sunshine making its way over the UK a little earlier in the year than usual. Unfortunately, the UK went into lockdown as a result of the COVID 19 pandemic on 23rd March, meaning that people were not free to travel during the bank holiday and planned street parties and celebrations were held instead with social distancing being observed. Of course, the loss of the spring bank holiday, 25th May was a double blow, not only to those people who use the extra holiday days to boost their holiday entitlement from their employers, but also to the tourist industry across the UK. Bank holidays are big business for tourism, as people often try to cram a few exciting day trips in, and the loss of two particularly sunny bank holidays will have led to a significant reduction in revenue.
Light At The End Of The Tunnel
The UK Tourism Agency, Visit Britain, has asked the government to look into the option of adding another bank holiday day to the calendar in 2020; possibly during the October half-term. They believe that the addition of an extra bank holiday could go a long way towards helping them make up some of the money that they as an industry will lose due to the loss of the May bank holidays and also the probably decrease in foreign tourists over the summer. It is expected that they will lose billions of pounds this year, but projections suggest an extra bank holiday would boost revenue by around. £500m. The government have not ruled the idea out, yet. But, they have indicated that such a move would have a cost to the economy.
As we find ourselves already in June, with many of the lockdown restrictions still in place, many Brits will be considering the possibility of taking their holiday at home rather than risking travelling abroad. That is, of course, as soon as the hospitality industry is told how and when they can open up. This is good news for tourism in the UK, and will hopefully give it a much-needed boost.
But Where To Go?
There are some fantastic attractions all over the UK that are really worth a visit including a number of eco attractions which are rather understated. Clearitwaste.co.uk decided to investigate which of the UK's eco attractions have been tagged the most on Instagram, and we think some of them would make for a marvellous break. Read on to discover the top 10 attractions that made their list and might just make it onto yours.
The Eden Project, Cornwall
With its iconic biomes, The Eden Project at Bodelva in Cornwall, is number one of the list of eco attractions with a rather impressive 189,049 hashtags. This really should come as little surprise. What may be surprising is just how far ahead of other eco attractions they are in terms of hashtags.
The Eden Project opened to the public 19 years ago in 2001 and since then its popularity has increased with every year that it has been open. For five years, from 2011 to 2015, The Eden Project was named as the Best UK Leisure Attraction by the British Travel Awards.
The Eden project covers an area of land equivalent to 30 full sized football fields and is often nicknamed the eighth Wonder of the World. It is certainly rather spectacular when you first catch sight of it. The biomes are home to a global garden that offers visitors the opportunity to experience a range of smells and sights that they might otherwise never come across. In these beautiful surroundings you can experience the smells of the Mediterranean orange groves or the tropical rainforest. With 30 acres to explore, Eden is a great place for a full-on family day out. In fact, you will definitely need a full day here as this is not an experience to be rushed.
Local Camping: Cornwall is a great place for camping, and you certainly won't be spoilt for choice, whether you are looking for a small campsite or a larger one. But, if you want to complete your eco experience then consider spending at least a night at YHA Eden. This is a campsite just a short walk from the Project that helps you get back to nature.
Loch Leven, Kinross
Number 2 on our list is Loch Leven Natural Nature Reserve, in Kinross, Scotland. The loch is lowland Scotland's natural shallow body of water and has 31,276 hashtags. Home to inland Europe's biggest population of breading ducks, Loch Leven is used from late summer until midway through the spring for both short and long-term stopovers. The Loch is incredibly popular with birdwatchers and its varied bird population includes wildfowl. In the summer, there is plenty of opportunity to watch Osprey treating themselves to some of the fish that can be found in the loch.
The area around the lock is teaming with a rich and varied mix of habitats with wet grasslands, raised bogs and willow and reed beds. There is a fantastic selection of plants as well. The loch is also visited on occasion by white-tailed sea eagles and it is possible you could catch a glimpse of kingfishers and otters by the water's edge. Loch Leven has something different for you to see all the time.
For cyclists and walkers, there is also the Loch Leven Heritage Trail, which is 13 miles long. Much of the path is level and free from barriers and even suitable for those people who have reduced mobility. The trail is dotted with access points and viewing hides to break up your walk.
Local camping: Just a short distance away from Loch Levin you will find Gallowhill Caravan and Camping park. This is a good-sized campsite with plenty of facilities.
Royal Botanic Gardens, Kew
In the heart of Greater London lies the number 3 eco attraction on our list with 6318 hashtags, thee Royal Botanic Gardens, Kew (or as they are more commonly known Kew Gardens) just a couple of miles north east of Richmond. In 2003, The Royal Botanic Gardens, including Kew Palace was named as a UNESCO World Heritage Site.
Kew Gardens offers visitors a glimpse of over 50,000 different plants from all over the world and a chance to see the world of science that exists behind the extensive collection. Visitors can see everything from Victorian glasshouses to Alpine rock gardens, and the plants at Kew are spread over a range of environments designed to best nurture the full range. The arboretum, with over 14,000 trees, is a spectacular site that varies from one season to another.
With specially designed children's gardens that cover an area approximately the size of 40 tennis courts, Kew offers a very family orientated day out.
Local camping: The area around London is surprisingly full of campsites, so there are plenty to choose from. The majority are on the larger size, however they all have great facilities and, perhaps more importantly, good transport links. Aldenham Country Park is 12 miles outside London and offers a rural setting for campers looking to stay in the area.
Findhorn Foundation, Moray
The next eco attraction on our list in Findhorn Foundation, in Moray, Scotland. This is number 4 on the list, with 3132 hashtags. The Findhorn Foundation is made up of a spiritual community, an ecovillage and an international centre offering holistic education. The aim of the Findhorn Foundation is to inspire a future that is sustainable and positive. Set up in 1972, the foundation is a charity that provides a range of workshops and holistic events to the general public. They also discuss the practical experiences that may assist in helping people to use spiritual values to enrich their lives.
The ecovillage holds a UN Habitat Best Practise designation from the UN Centre for Human Settlement (HABITAT)
Extensive organic gardens and an organic café and shop complete the site and there are over 50 innovative and ecological buildings; for example, there are some grass roof buildings on the site. The power at Findhorn Foundation is provided by the four large wind turbines that can be found there and other ecological measures include an ecological sewage system.
Local camping: There are not too many local campsites, so Findhorn Bay Holiday Park, located just down the road, is probably the best choice with its 50 tent pitches.
Royal Botanic Gardens, Edinburgh
Another Scottish eco attraction, the Royal Botanic Gardens, Edinburgh is next with 2922 hashtags. Located just 1 mile from the city centre, this eco attraction comprises of 72 acres of the most stunning scenery you could wish to visit. The Royal Botanic Gardens, Edinburgh have a rich history that dates back over 300 years. No trip to this attraction is complete without a visit to the 10 different glasshouses. Each one is set up with its own individual climate, making it the perfect home for a range of exotic plants. From steamy tropics to arid deserts, the gardens house a range of over 3000 exotic plants from all over the world, including a palm tree that is 200 years old.
There is also a rock garden, a Chinese hillside – offering a great place to sit and relax in quiet contemplation – and the giant redwood trees that are all worth seeing.
The gardens have marked their 350th anniversary this year during the lockdown, so it may be worth keeping an eye on their website in case they plan anything special for when they open up again.
Local camping: There are plenty of larger campsites located on the outskirts of Edinburgh. They all offer excellent facilities and, of course, great transport links into Edinburgh itself. The Edinburgh Caravan club site offers tent pitches and has the facilities, waterfront location and accessibility that make it a very good choice for all.
Pensthorpe Natural Park, Fakenham
Pensthorpe Natural Park in Fakenham, Norfolk is our next eco attraction, with 2832 hashtags. The park is a multiple winner of the Norfolk Best Large Attraction Award and is spread over 700 acres of lakes and woodland walks. Visitors can take a stroll through the four stunning gardens, including the Millennium garden. There is an outdoor adventure playground and an award-winning indoor play area for younger visitors, and for very small guests, a lovely soft play area. Pensthorpe offers a great day out for wildlife enthusiasts, families, those who love gardens and birdwatchers alike.
Pensthorpe is a nature reserve and woodland conservation park that combines nature and art. There are sculptures places strategically around the marsh areas and a wildflower meadow which have been carefully designed to be at one with the nature they live alongside.
If you are looking for a full day out, then Pensthorpe is fantastic for exploring and has been designed to offer something to every type of visitor. Visitors in wheelchairs and those with reduced mobility will find plenty of adapted paths to help them explore, so they won't have to miss out on the best this site has to offer.
Local camping: There are so many campsites to choose from in the vicinity. However, Old Brick Kilns Caravan and Camping park, an award winning campsite, which caters for tents as well as touring caravans, is conveniently placed and has all the facilities a family could need.
The Living Rainforest, Thatcham
The Living Rainforest in Thatcham is a unique conservation project and it is home to 2 completely diverse rainforest climates, all housed under 20,000 sq. ft of glass. With 2054 hashtags, this fantastic experience is number 7 on the list.
The Living Rainforest houses a collection of rare and spectacular plants that are planted as sympathetically as possible. Each rainforest climate is entirely separate, and houses a range of creatures that thrive in the tropical temperatures. The Living Rainforest is the perfect place to see plants and wildlife in their natural habitat, some of which are rapidly disappearing due to deforestation.
The Living Rainforest is a charity who are dedicated to education and conservation with the goal of helping to protect tropical rainforests all over the world.
With pathways that are suitable for the disabled, the attraction is very accessible so you can take all the family. Many of the events that they run are put together with children in mind so there are plenty of things to keep everyone entertained.
Local camping: Bishops Green Farm camping site is a good choice for those who prefer to spend their nights under canvas, and it even has a separate tent field. They have a lovely modern toilet block and are a very family-friendly campsite.
Greenwood Family Park, Y Felinheli
Greenwood Family Park in Y Felinheli is the first eco attraction in Wales to make it to our list and has 1641 hashtags. This is the perfect place for the full family to enjoy together. The park, which is award winning, is situated just beneath the trees of the Snowdonia National Park; it describes itself as one big playground. The whole family will be able to have plenty of fun and outdoor adventures at the park and there are a range of eco attractions to keep you entertained. The park is home to the only solar powered water ride in the UK, and has a people powered roller coaster. For those looking for something a little quieter, the forest offers plenty of places to explore and there is the chance to find hidden treasure with the Giant Quest obstacle course.
There is plenty to see and do that you will probably want to spend a full day at Greenwood family park. The only problem you might find is deciding what you want to do first.
Where possible, the park has created access for the disabled, but due to the nature of the forest floor this is limited in some places.
Local camping: Nearby Caernarfon and the Rhyd y Galen caravan and camping site make a good base for exploring North Wales. This site has great facilities and offers a range of camping experiences.
Knepp Wildland, Horsham
With 1458 hashtags, Knepp Wildland in Horsham is number nine on our list, and is rather different to the eco attractions that we have already looked at. Knepp Wildland is part of the Knepp Castle Estate. Since 2001, this 3,500-acre estate has devoted itself entirely to a pioneering rewilding project. Free ranging grazing animals are used to drive the creation of habitat on the land in order to help promote the restoration of the natural water courses. Since its inception, the scheme has increased the wildlife population of the land significantly, and some extremely rare species have returned to breeding here. The population of existing wildlife at Knepp has rocketed.
There is no specific goal at Knepp with regards to targeting specific numbers or species in the environment. Their goal is to establish an ecosystem that is functioning and where freedom is the norm for wildlife and the other animals they have introduced to the land.
Guided tours, or safaris, of Knepp are possible and visitors will be able to see herds of wild cattle, boars, and deer in as natural environment as is possible. There is also a fantastic range of wildlife to see and the occasional hotspot of interest.
Local camping: The Knepp campsite is quite possibly the best way to experience the full ethos of Knepp. Why not camp in the beautiful wildflower meadow and experience the hot water rain showers and eco-friendly toilets that complete the eco-experience?
Centre for Alternative Technology (CAT), Powys
Number 10 on the list is the Centre for Alternative Technology, with 1275 hashtags. The centre was founded in 1973, and at one time was possibly the most well-known eco attraction in the UK. For over 45 years, this attraction has been giving people the inspiration to achieve practical solution for sustainability via educational means. The centre was built on the site of a former disused slate quarry and visitors arrive by means of one of the steepest water-balanced cliff railways in Europe. The carriages are pulled up a steep incline through the trees thanks to a simple system that uses water to balance the weight of the two carriages; sending one up and the other down. There are experimental green buildings, managed sustainable woodland habitats and stunning organic gardens dotted around the site for you to explore.
CAT is a haven for wildlife and many of the ideas that are promoted on the site are used to run the different areas effectively. Vegetables from the organic garden are used to produce plant based seasonal meals for the onsite café.
There is a children's playground and a couple of nature walk to enthral younger visitors too.
Local camping: There are plenty of campsites of all sizes in this part of Wales but one of the more local campsites to CAT is Gwerniago campsite which is located in nearby Machynlleth. This large campsite with plenty of facilities makes a great base for a family camping trip.
No matter whether the extra bank holiday is added to the calendar or not, looking for an eco-friendly break is something you may want to consider when restrictions are lifted, and we can go out and enjoy all the UK has to offer once more. We're sure you'll enjoy not only getting out and about somewhere new, but it could convince you that a holiday nearer home has just as much to offer – if not more – than a trip abroad.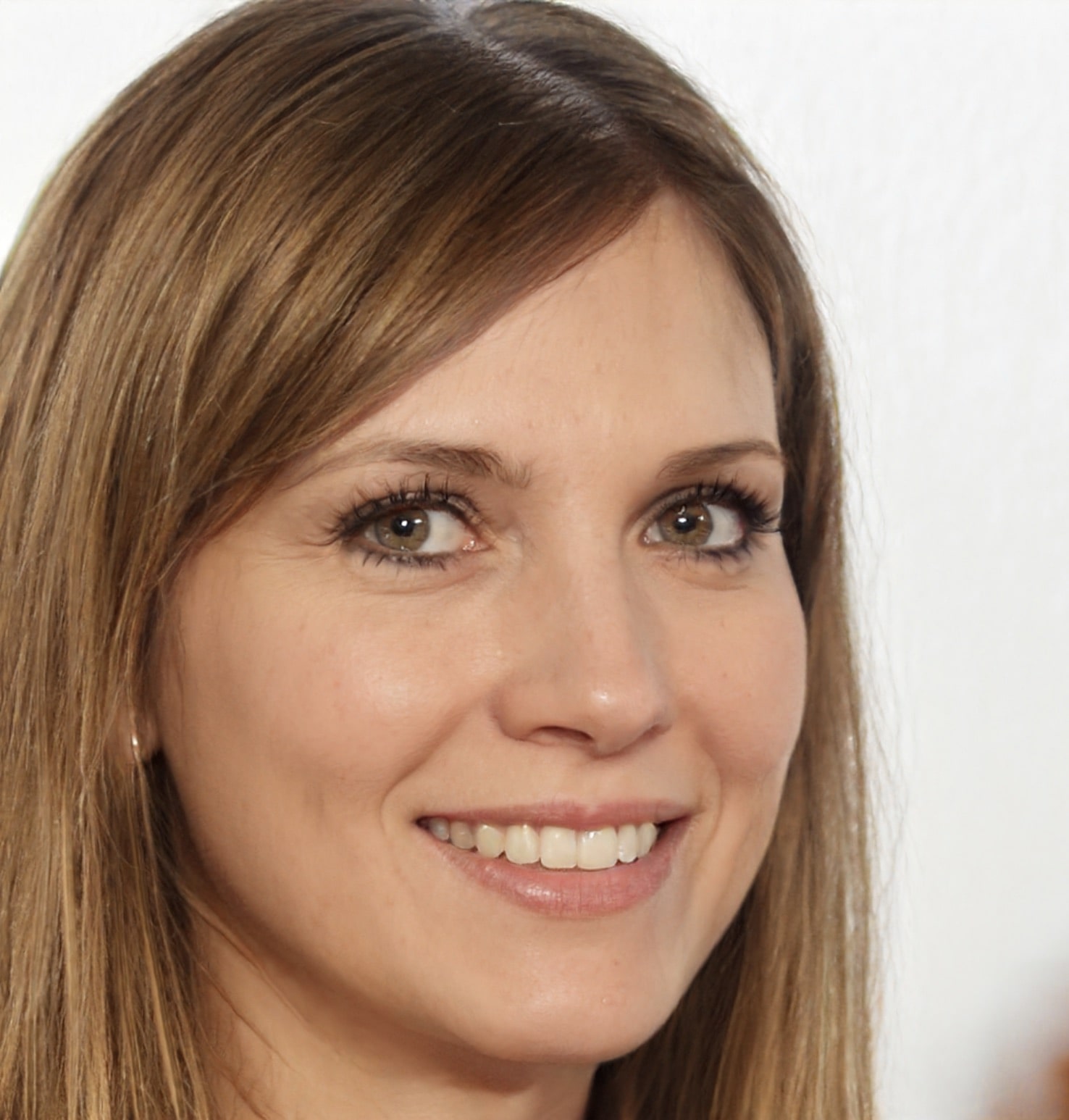 Hi, I am Amy I have two loves in my life camping and writing. When I am not writing for The Expert Camper, I am usually camping. Lake District is one of my favourite spots, but really anywhere in the UK under canvas I am happy.