The Blair Witch Project has a lot to answer for. The cult 1999 movie so frightened a girlfriend of mine she refused point blank to ever set foot in a tent. She was convinced supernatural terror lurked menacingly 'out there.' Wild horses couldn't drag her on a trip with me. 
At the time she lived in one of inner London's highest crime areas. Pointing out that the movie was pure fiction but local crime was very real, made no impression at all on her. We didn't last.
It was probably never going to work out anyway because my very favourite thing about camping is the dark. It might sound a little odd but hear me out.  
In my late teens a friend and I headed to Coniston Water in the Lake District. It was a long drive and traffic was bad. We didn't pull into our destination until the dead of night. It wasn't an organised site in those days and being early May the field was pretty quiet. 
In the pitch black we wearily staked out our small tent, climbed into our sleeping bags and fell fast asleep. The next morning I woke to the sound of chewing grass and baa-baas next to my head. Sheep so close they sounded like they'd moved in with us. I got to my knees and crawled awkwardly out of the tent. My heart literally skipped a beat as I took in everything before me.  
It was in every sense of the word, awesome. A gloriously sunny day with the bright light dancing, dazzling and shimmering on the lake. Somehow we'd pitched our tent 20 paces or so from the water's edge and hadn't even known. The lake was framed by a dense line of trees crowding the shoreline opposite. They thinned out as they reached up the craggy hillsides which rose gently into the sky.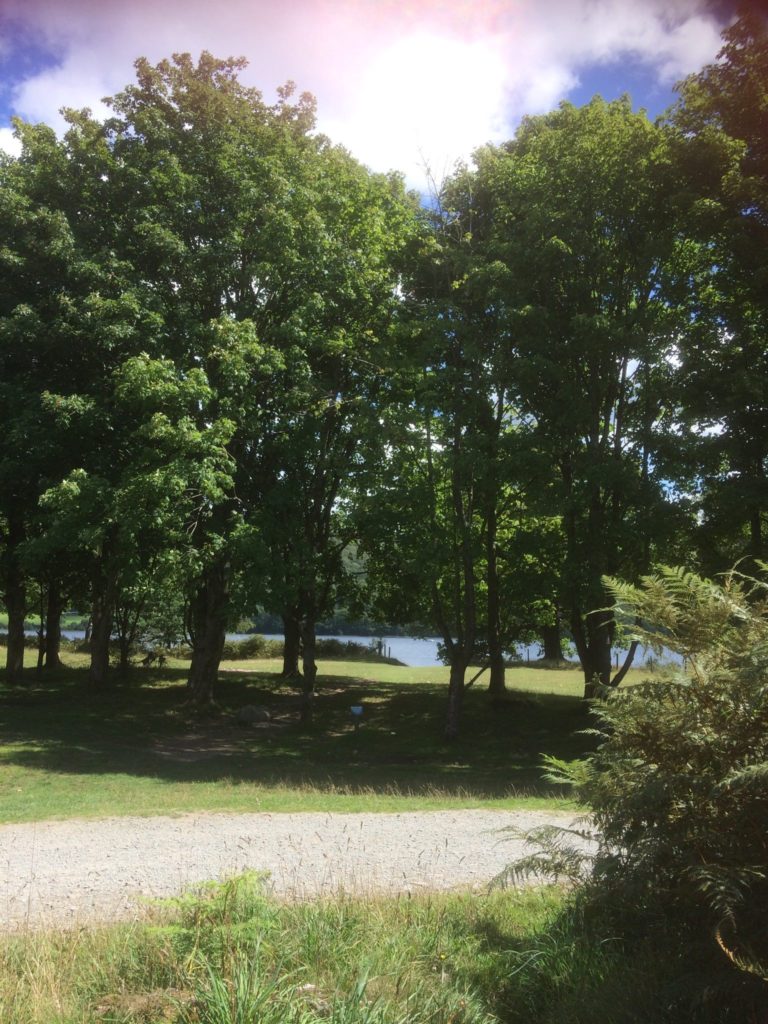 I've never forgotten that moment. It was my first time at Coniston and having arrived in the dark we'd seen nothing. At our young and naive ages we'd skipped the checks which are now a routine part of preparation. The batteries in our inadequate torches were barely hanging on to life. The light they offered was feeble and anything more than five feet from us remained hidden in the dark. 
Waking up to breathtaking views is one of camping's great treats. But when you've arrived on site in the dark not knowing what lies before you, then waking to nature's wonder is a special delight. There have been plenty of occasions where I've timed my arrival specifically at night so I really don't know what I'm going to find in the morning. It rarely disappoints.
But there are many other reasons why I love the dark when I'm camping. Some more obvious than others. The very thing that deterred my stay-at-home girlfriend is pure pleasure to me. 
I love sitting outside late in the evening, silently listening to the sound of nature at night. I live in the city these days and what I often hear are wailing sirens;  traffic; drunks shouting; planes, trains and mobiles. The unnatural world. 
But on a quiet campsite or out in the wilds, the natural world takes over. In the still and the dark, everything is magnified. The calling of birds, the swoop of an owl, the rustling of grass, twigs snapping and the trees bending and creaking. And it all goes on unseen. It can feel so exhilarating.
And then there are the stars. You don't need to get too far from the light pollution of civilisation to see the starry night sky. But from a truly dark place, when you see the extraordinary beauty of the Milky Way, it can feel like you've stepped off the planet. It never fails to be anything less than wondrous.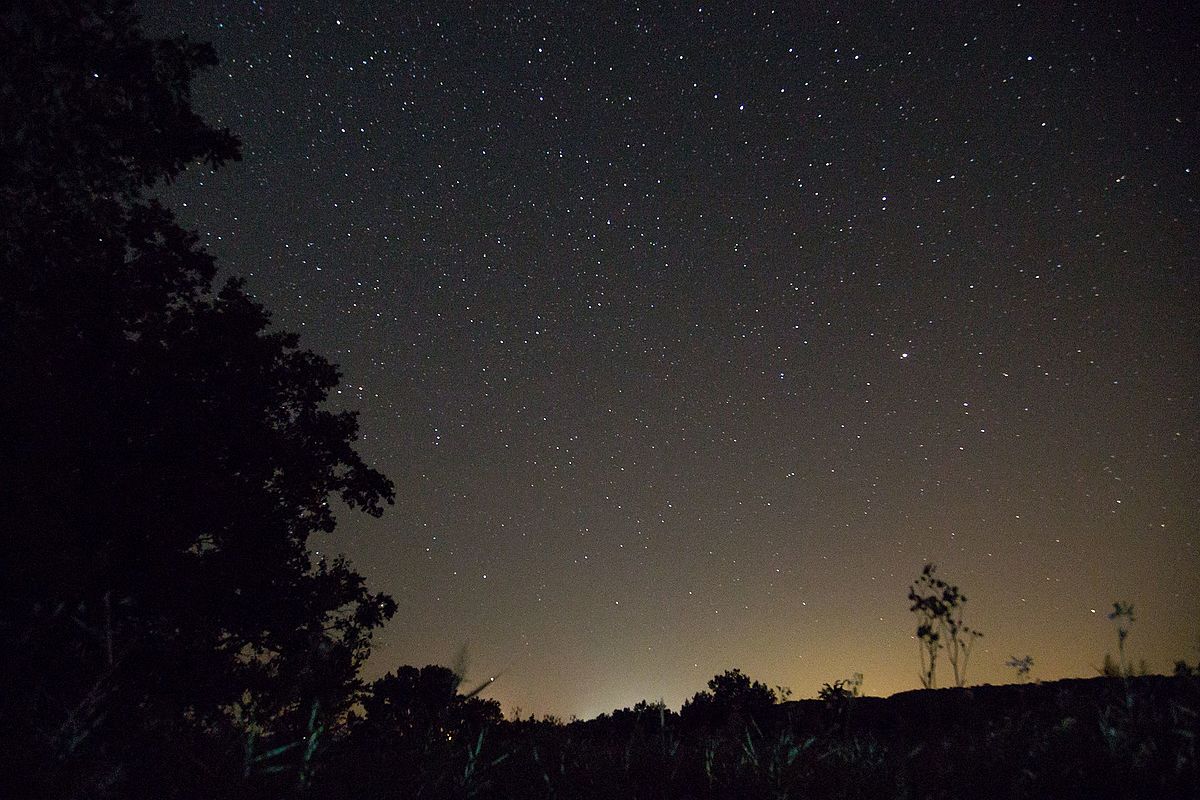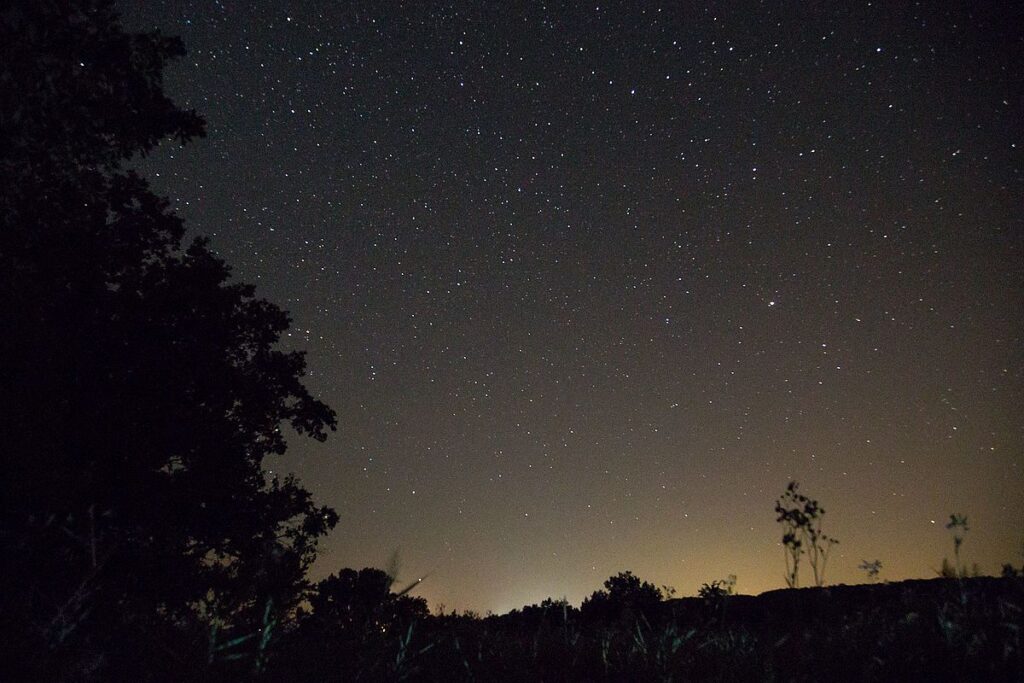 The creamy band of several hundred billion stars looks flat. In reality if we could get above it we'd see a giant spiral 100,000 light years from side to side. To sit in the dark, feasting on the Milky Way, awed by the sheer unimaginable scale and beauty of it all is to feel completely at peace. It's almost impossible to think of anything that comes even remotely close to this feeling. 
But that's not quite the complete picture of my nighttime camping bliss. There's another element that completes the idyllic picture – a campfire. The soothing, trance-like flickering of a crackling fire is the best way to de-stress I know. They give off warmth in winter and calm throughout the year. I've sat for hours lost in thought as low flames and orange embers gently burn and glow.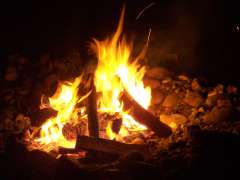 Campfires aren't just to be enjoyed on your own. They act like social calling cards. It's hard to resist any invitation to join complete strangers sat around a fire. A few drinks, easy chat, lots of storytelling, camping tales and tips aplenty. Sitting in the dark around a small fire brings out the very best camaraderie of the camping community.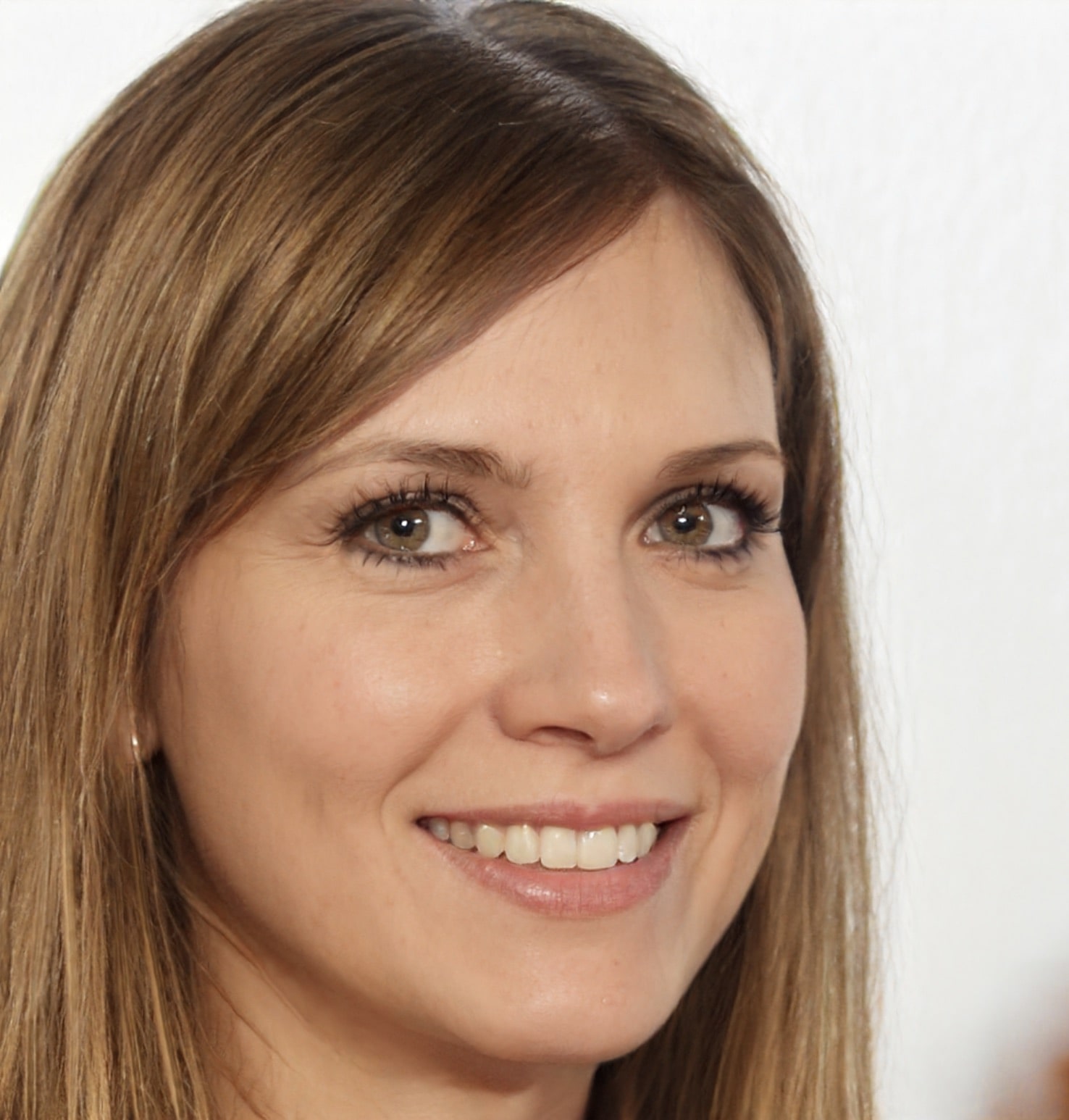 Hi, I am Amy I have two loves in my life camping and writing. When I am not writing for The Expert Camper, I am usually camping. Lake District is one of my favourite spots, but really anywhere in the UK under canvas I am happy.