Each year, Cornwall welcomes 4 million visitors across the height of the summer camping season.
Aside from holidaying in this wonderfully picturesque part of the UK, some of the highlights of which are mentioned in this guide, there are plenty of festivals, beaches and events to attract campers too.
But when it comes to the best campsites in Cornwall, which ones tick all the boxes?
Camping in Cornwall is something that everyone should experience once in a lifetime.
Try it once, and you'll keep coming back for more. a rugged coastline combined with pretty town and villages, there is something for every visitor here.
The South West Coast Path offers both gentle and challenging walks, all whilst enjoying panoramic sea views.
There is a plethora of other outdoor activities to enjoy here too, with most people taking to the water for a surf.
Villages and towns offer a mix of local, independent retailers as well as larger, high street brands in Truro.
A myriad of country lanes will bring you out in the most beautiful of places.
One of the best and most affordable ways of staying in Cornwall and enjoying everything from a fortnight's holiday to a long weekend is to camp.
Camping is arguably one of the best ways to see the world, especially this small part of it and it actually does have tangible health benefits.
For some visitors, camping means nights under the stars and canvas, for others, it means pitching up at a campsite with all mod cons and facilities, ideal for campervan owners.
For others, camping is staying in a static caravan, enjoying everything that a relaxed holiday on a pleasant and well-maintained site has to offer.
Whatever your camping preference, we have trawled the Cornwall for the best campsites that will make your stay here a pleasant and comfortable one. Whether its 5 star campsites in Cornwall or a more back to basic type sites we have covered them all.
Gwithian Farm Campsite, Hayle
There are so many places to visit in Cornwall that it can be hard to know where to start which is why many first-time visitors head for the hotspots of popular towns such as St. Ives.
Not a bad introduction to the delights of Cornwall at all, the quaint town and beautiful beachfront make this an obvious choice. Locally, there are plenty of campsites and holiday lets but if you want to enjoy the cuteness and hub-bub of St.Ives 'from a distance', then opting to camp at Gwithian Farm Campsite in Hayle is a great choice. And if you are going to Cornwall, camping sites near beach is what you really want. They have some of the best beaches in the whole of the UK.
You'll find this campsite just north of the town although it is not within easy walking distance. What you will get is St.Ives close-by but with enough of a 'gap' to kick back and relax after a busy day on the tourist trail.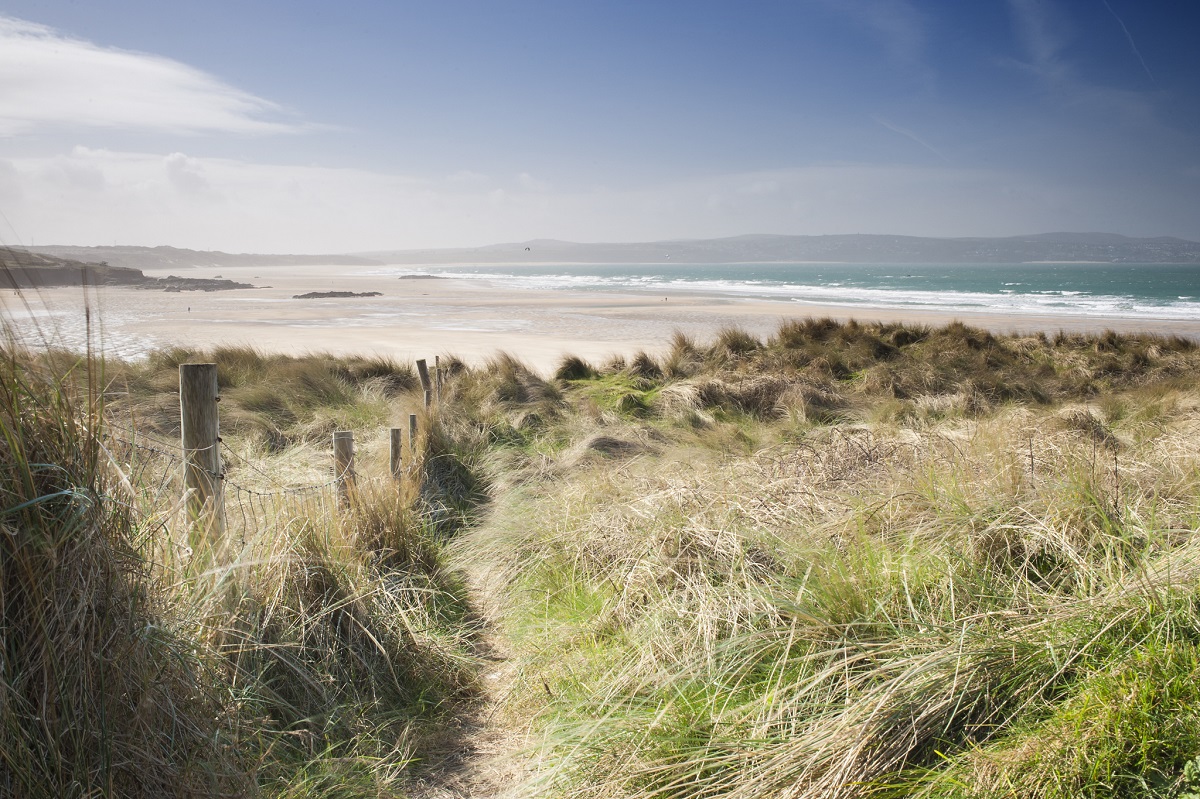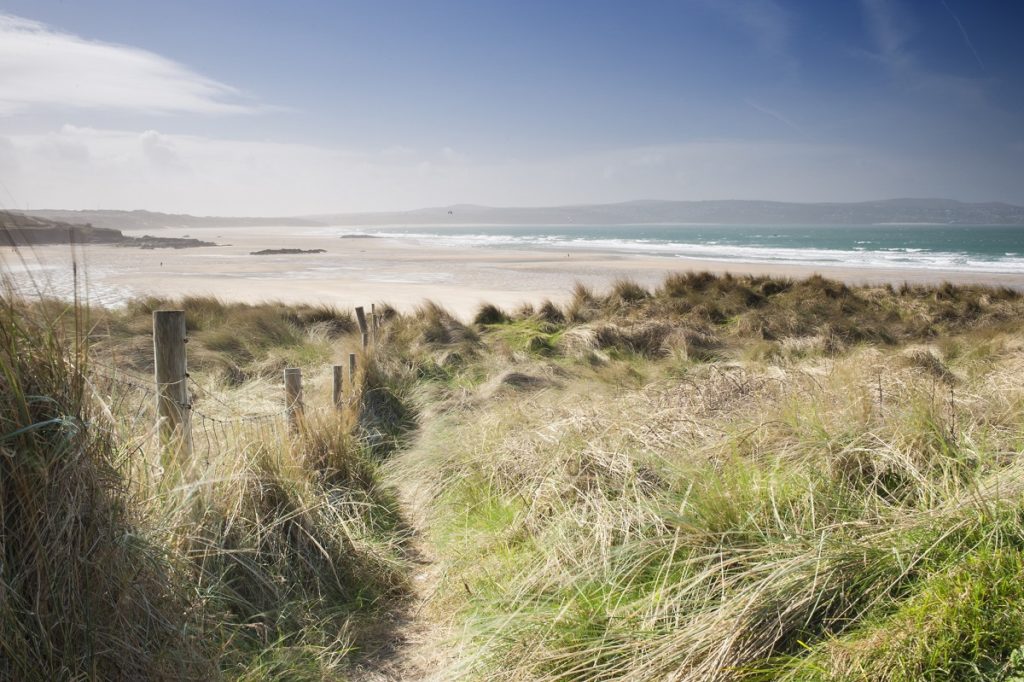 Gwithian beach is not to be underestimated either. A vast expanse of beautiful beach this is within walking distances of the campsite. It also boasts more or less consistent surf (weather and tide dependent, of course!). In fact, in our opinion this is the best campsites in cornwall near a beach. It's not quite on the beach but its close enough. 
The small village of Hayle is within easy reach. You'll find a very pleasant café with an extensive and popular menu for visitors and local alike, as well as a friendly pub. They hold events here too throughout the summer and so if you want a mix of lively entertainment but a relaxed camping experience look no further.
Gwithian Farm Campsite welcomes camper, caravans and campers, and is open from April through to the end of September.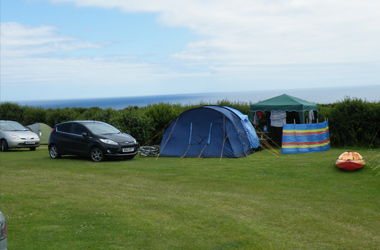 Admittedly, there are very few parts of Cornwall that are not within easy reach of the sea, meaning that the opportunity of falling to sleep and waking up to the sound of the surf hitting the sand is a real possibility.
So say hello to the clifftop campsite that is Treen Farm. Perched on the edge of a cliff, it is one of the best campsites in Cornwall by the sea and is the camping spot that will offer you the sea views and beaches you want.
There are two beaches close by that you can access for days lazing on the beach but follow local advice when it comes to swimming and surfing. There is also a dog ban on the beaches from May through to September which may be off-putting if you have Fido in tow.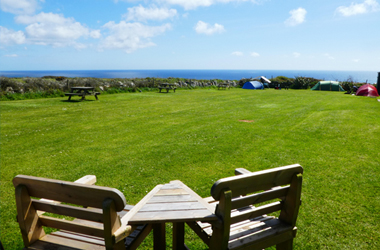 As well as sun, sea and sand, this is a haven for campers who enjoy long, languid walks. You can walk to Land's End from the site in about three hours, and there are plenty of other scenic walks too.
In terms of local activities, there is plenty to choose from including the Minack Theatre, an open-air theatre in the village which is within 20-minute walking distance. Open all year round, there are performances throughout the summer to enjoy.
And whilst you are in the village, you can enjoy wholesome and delicious food at the Logan Rock Inn, as well as enjoy Cornish afternoon tea in the many cafes local to the site.
The amenities on site are clean but basic, although the views and location make up for any perceived shortfall. Welcoming both campers and campervans, you can also book one of the many spacious pre-erected tents for a two or three-week stay here.
All in all, a fabulous campsite in a stunning location at very affordable prices.
Camping in a Tipi, St. Kew
Cornish Tipi Holidays is a site inland and away from the hub-bub and tourist trails that Cornwall is known for. But it's no less attractive…
If you want to be nestled under the protective canopies of native woodland, then this is the site for you. Within 16 acres of woodland, there are 40 tipis. You'll find yours at the end of a winding track having passed through marsh, meadows and woodland.
This is a back-to-nature, reset your mind, body and soul campsite. As well as the trees that whisper gently in the breeze, there are crystal clear lakes in which you can swim, fish or go boating – kayaks and life vests are provided.


How can also chop your own logs for the fire and cook over the flame… but there are flushing toilets and shower blocks close by if you don't want the complete back-to-nature experience.
Just outside Pendoggett, (the site is remote so you'll need a car to get to and from it) with the nearest train station some 18 miles away. It is a site that bills itself as a destination in itself and so you'll find that you'll be more than happy to laze the days away here.
A great place to spend a week or two in this beautiful part of the world, with a slice of your own paradise on the doorstep, for a week or two at least.
Beacon Cottage Farm, St Agnes
St. Agnes is a delightful town on the west coastline of Cornwall and the location for Beacon Cottage Farm campsite.
Occasionally, you'll come across a gem of a campsite that you want to keep to yourself and this is one of them. It has the best of everything from sweeping sea views to woodland, all of which is accessible from your tent or campervan door.
You'll find this campsite on the lower slopes of St Agnes Beacon, one of the highest points in Cornwall. Just yards from the cliffs, there are uninterrupted sea views as well as panoramic displays of the rugged coastline for ad far as the eye can see.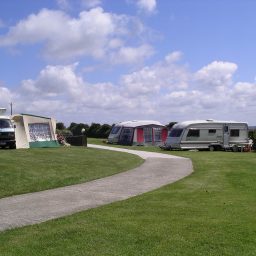 And why is this such a find? Simply because this is one of the most uncommercialized sites you'll find in this tourist hotspot. A working cattle farm, cows graze over 300 acres of prime pasture with the farmhouse at its centre. The outhouses have been converted into various facilities and so you are presented with a pleasant, but no-frills camping experience.
Should the gentle breeze turn to a westerly, however, you'll need your expert pegging to come to hand as the gales from the sea can be quite something…
They have room for 70 tents, caravans and motorhomes, as well as two cottages that can be hired for a reasonable tariff even during the height of the season. You'll find the campsite open from Easter through to September.
Treloan Coastal Holidays, Roseland Peninsula​
Hopping on over to the eastern fringe of Cornwall, you'll find Portscatho, the quaint seaside location for Treloan Coastal Holidays.
The popularity of Cornwall as an ideal summer retreat is well known and there are few areas untouched by the hand of tourism. But occasionally, you do come across less-well-known areas, one of which is this small hub.
There is something wildly romantic about this area which is possibly why it attracts campers who are more than willing to leave the realities of modern living behind and pare back to basics for a few nights.
There is nothing basic about this campsite, however. With modern and clean facilities, it makes an ideal base to explore everything that Cornwall has on offer.
Rivers merge with the sea here but is an area protected from the ravages of the Atlantic by the Lizard peninsula. There is a windswept, magical landscape to this part of the Cornish coastline. Woods offer silent, reflective places whilst the sea pounds the cliff base.
Let the landscape colour your soul whilst you stay at this campsite with generous sized pitches in a space that is a field width away from the beach. As well as tents, there are also yurts available for hire and is also an ideal spot for caravans and they cater for a small number of motorhomes too.
Namparra Campsite, Helston
You'll find this wonderful campsite nestled on the thumb of Cornwall and is a campsite that is an ideal base for exploring. A sleepy hollow it may be, but it has everything that you'll find it hard to leave it gentle embrace.
A family run site, the six-acre campsite has sea views, a shower block and a small onsite shop, and is an ideal location from which to explore the Lizard peninsula. The Cornish coastline is known for coves and caves, hence the reason why it was a smuggler's paradise, and you'll find plenty along this section of Cornish coastline.
And if you want a day or two at the beach, a 20-minute walk at a gentle pace through a field will bring you out onto the golden sands of Kennack sands, a  Blue Flag beach that is ideal for everyone but especially families. Spend the hours rock-pooling and swimming. The gentle waves are also ideal for boogie boarding and surfing newbies.
There is also a gentle stretch of the South West Coast Path you can walk here if you can tear yourself away from the sandy beach that is.
There is also a small bar on site, but the emphasis is still on family camping. There are plenty of play facilities for children, including two trampolines. And then there are the goats to say hello to, and the chickens and the pigs…
Exclusively for tents, the pitch fees are more than reasonable. Opt for a non-electric pitch or pay for a hookup – the choice is yours.
South Penquite Farm, Bodmin
It might not be as big as Dartmoor but Bodmin has more than enough drama to offer the camper… and that's why you should check out South Penquite Farm campsite.
For those that enjoy a 'primitive' really nack-to-nature camping experience, you can't get better than this organic certified farm who welcome campers throughout the summer season. You'll wake to birdsong, hike off the beaten track and enjoy the fruits of the farm that you can buy on site.
Set amid dramatic, rustic farmland, the facilities are clean, modern and eco-friendly. Hot water is heated by solar power, but you'll need your wellies to get to and from it. The campsite makes no apology for being a working farm first and a place to camp second. But you'll have chickens, turkeys, geese and ducks for company as well as other campers.
Pitch fees are more than reasonable but if you want a little more luxury, you can hire a yurt for a week that sleeps six.
Cornwall is a camper's paradise. Where will you stay when you visit? We feel we have found the best camping spots Cornwall. Agree or disagree let us know in the comments. 
Check out these other great articles about Cornwall, from places to stay to places to visit.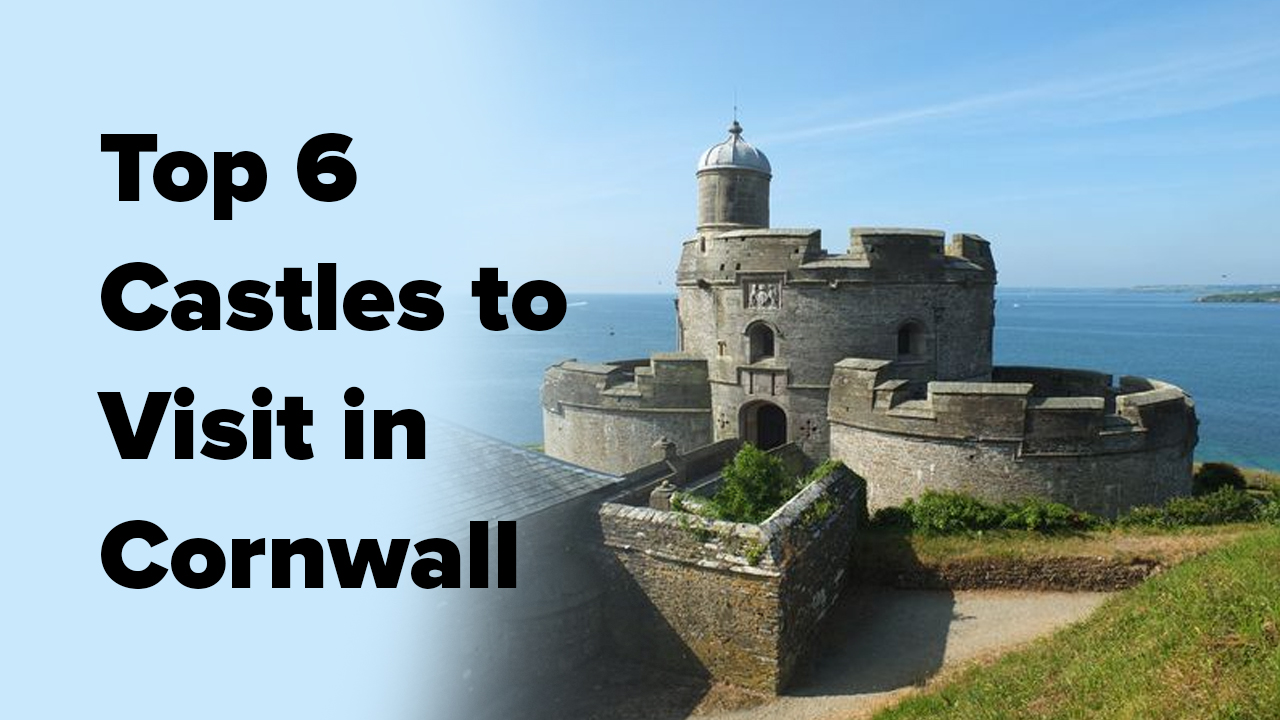 Cornwall is known for its spectacular coastline, tall cliffs, and wide sandy beaches. But beneath the magnificent nature is a deep layer of history, told ...