The world of nude camping is unlike most camping trips you've likely taken in your life.
Naturism is a way of living in non-sexual nudity in social settings and is a cultural movement that advocates for the acceptance of social nudity in society as a whole.
Nudity is the most obvious part of naturism, but that's not all there is to it. It's more about promoting stability and wholesomeness of the body, mind, and spirit in harmony with nature.
As you can see, there are quite a few ways typical camping and naturist camping differ, so you'll want to prepare for your first naturist camping environment trip with a few new tips.
Unlike most reviews, we're sharing everything you need to know about your first naturist camping trip at a naturist resort area– from what to pack, to common rules and etiquette, and even some popular UK naturist campsites.
Once you've finished this article, you'll be all ready to go for a novel experience in the natural environment.
Equipment To Pack for Naturist Camping
There's not that much of a difference between the equipment you'd pack to bring to a non-naturist campsite and a naturist campsite – well, except maybe fewer clothes.
Other than that, you'll want to be sure to cover all of your basic things. From sleeping gear like a tent and sleeping bag to protection and food tools, here's everything you want to check off your list:
Whether you're at naturist campsites or regular campsites, the human body gets cold at night.
Any and all reviews will tell you – bring the same tent, sleeping back, and sleeping pad for your naturist holidays that you'd bring to a campsite any other time.
People don't change too much here.
You'll want a mattress pad if the floor of the campsite is cold, a durable and thick sleeping bag to keep you insulated from nature and a tent that won't blow away onto the beaches nearby.
If you're going at a time of year when it's warm, you might not need that mattress pad.
Naturist visitors need to eat, too.
When packing for your naturist campsite, be sure to pack the essentials like a propane stove, fuel, a lighter or matches, any pots and pans you'll cook in at the campsite, utensils you'll need, and coffee tools for the morning.
Some naturists like to bring even more gear to luxuriate in the beauty that is camp meals.
In that case, you can also bring a water filtration system, a cooler full of food that will last the whole time, and anything else you think you may need at this place.
If you're staying at campsites in countries where it's cold in the current season, be sure to bring a kettle to heat up water for coffee, tea, or just for hot water bottles to keep in your sleeping bag.
One of the best parts about naturist campsites is all the exploring you can do once you're there!
It's kind of hard to do any exploring at all without a map, though.
First thing's first – be sure you have a map of the area and not just any map of the general region or map of the location.
Rather, you want a specific map of the naturist campsite and surrounding area so you can always search and find your way back to your naturist sites.
If you search the information booth or visitors welcome center at the majority of naturist campsites, they'll have a map that you can grab to use for all of your activities.
This map will be your guide for all adventuring since you likely won't have a phone with you.
You also won't have pockets sans clothes, so keep a map that you can hold with you as you go.
Some maps will show campsite features like a swimming pool, picnic location, distance to the closest bathrooms, the nearest beaches, and how to get back to the visitors center.
In addition to your handy dandy map, you should also consider bringing:
A backpack
Hiking boots
Waterproof jacket
Flashlight
Hiking stick
A beautiful naturist trip to the beach or another naturist resort in Europe can turn from good to bad in no time if you're not prepared.
Here's your guide to the survival gear you and the others need to pack to stay safe in all scenarios:
Multi-purpose knife
Emergency blanket for warmth
Compass
Headlamp
First Aid Kit
Water purifier
If there's anything else you think you might need for your activities while on holiday in Europe, pack it. You'd rather be safe than sorry.
Many reviews from naturist visitors in countries like France or other countries in Europe also recommend taking a few extra fun items more specific to naturism and its people.
For a fun time, consider bringing some silly gifts to hand out to the other visitors at campsites near you, like feather boas or little bags of candy.
You may also want to bring beach gear if your naturist campsite is positioned near the beaches of France or somewhere similar.
Just consider the location and time of your holidays and where your campsite is located.
The information website for the location you're visiting may be able to offer further suggestions.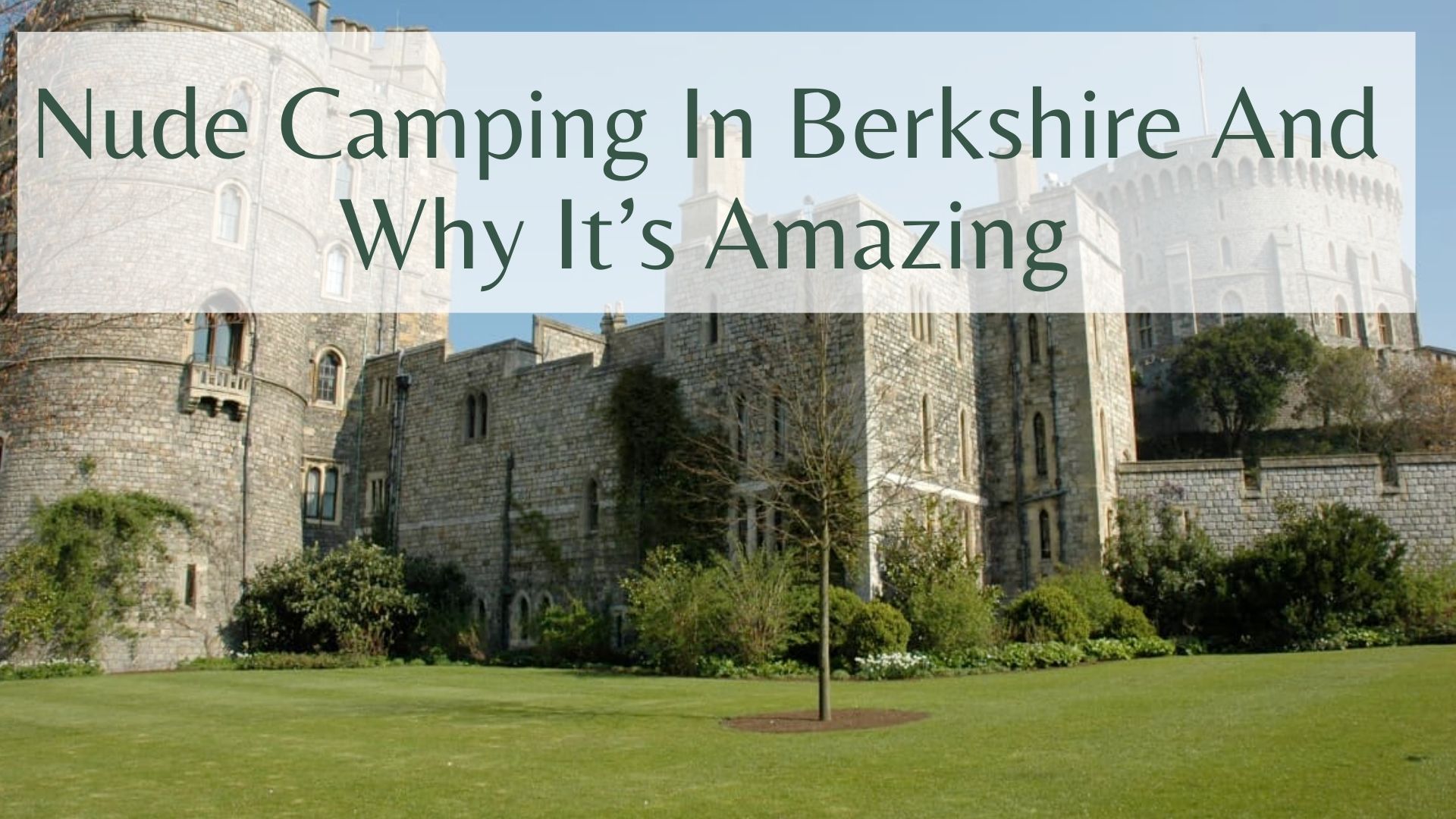 Have you ever wanted to ditch your clothes and bask in nature freely? That is what nude camping is all about! Feel the sun on ...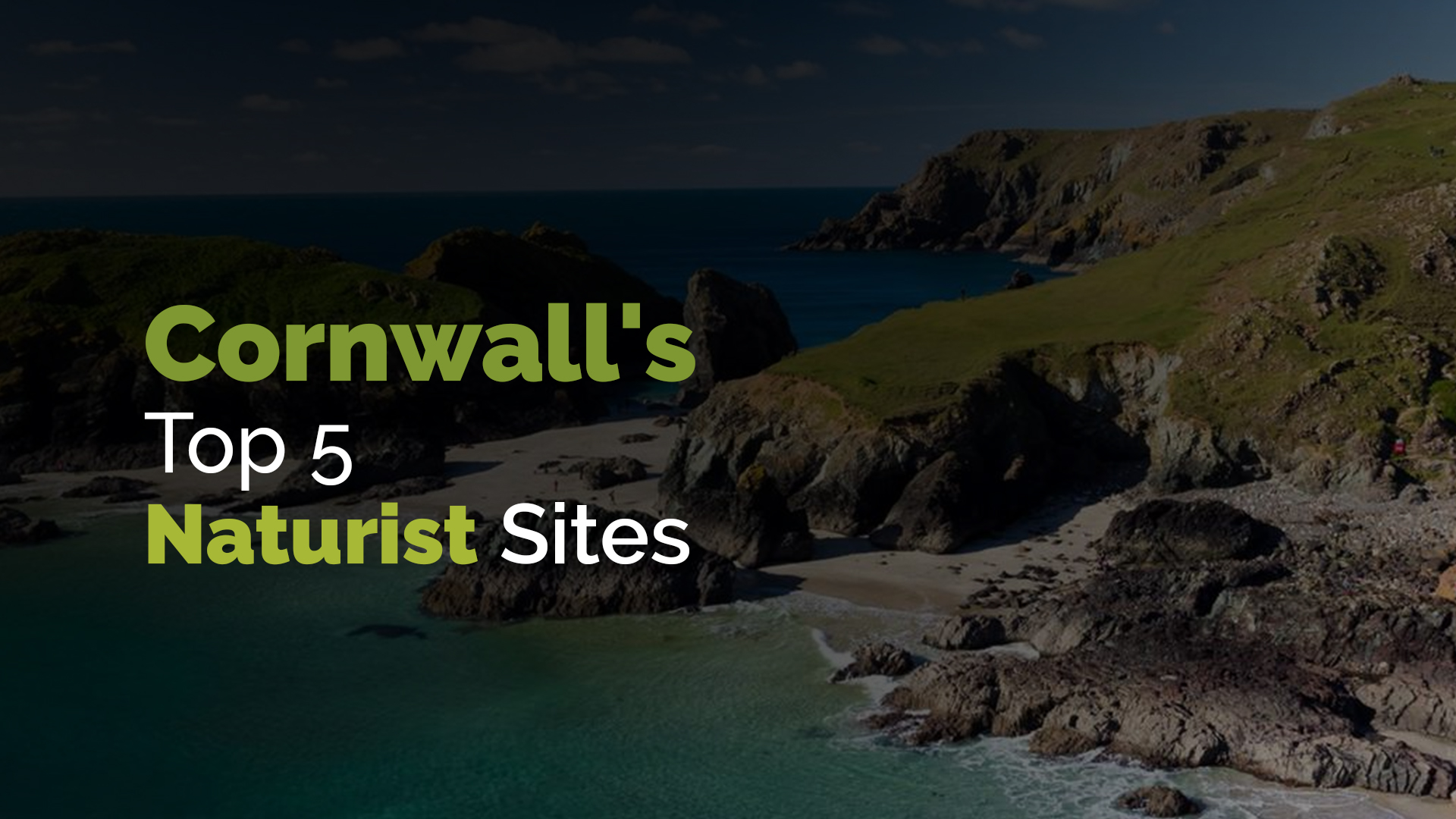 What can be more liberating than feeling free in your own skin? From feeling the breeze on your bare body to swimming in the sea ...
Rules and Etiquette for your Naturist Experience
If you're new to the whole "naturist campsites in foreign countries" deal, you're in luck. We've compiled all the best naturist etiquette recommendations from reviews online to make your naturist trip a good one, guaranteed:
Read Reviews To Gain A Sense of Expectations
Double-check that naturists have used this campsite before and that naturist visitors are welcomed with an online search.
The last thing you want is to show up to the nude beaches only to find out they aren't actually nude beaches.
A quick search should tell you all you need to know.
Use a Map So You Don't Get Lost
Since you'll likely be walking around the campsite without much clothing (or pockets for that matter), you want to be sure you always have a map on hand to get you from one spot to the next.
The resort or campsite should offer you a map at the welcome center, but you can usually find a map online as well.
Depending on the location you're visiting and the time of year you'll be there, you may want to bring some extra items or behave in a slightly different manner.
Popular nudist campgrounds like Le Colombier, Dordogne, or Costa Del Sol in France are near the beach and are best used in the warmer time of the year.
If you happen to go to France during a cold time, however, you may want to bring swim trunks, sweaters, or jackets for additional warmth and protection.
Naturist holidays in the Dutch region, however, are usually a bit colder than the France campsites but offer heated pools. In this case, you may want warm boots to get you from place to place at the resort.
Whether you're heading to the swimming pool, the tennis court, or just walking around in nature, it's a good idea to bring a towel everywhere you go.
Many naturist resorts in France and other countries in Europe like the UK will require all guests to bring a towel to sit on all the time for sanitary reasons.
This keeps everyone safe.
It's critical that you stay appropriate at all times while on-site.
Some people may choose to bring their children or teenagers to these places in addition to their partner and their friends, so keep that in mind in all that you do.
Don't give anyone attention that isn't wanted, don't touch any children that aren't yours, and keep your eyes to yourself.
Naturism is all about harmony with our bodies and nature, so don't be embarrassed!
In countries in Europe where naturism is allowed (like France, for example) and at a naturist campsite like the one you're staying at, all bodies are welcomed and accepted all of the time.
Respect the naturist principles during your holiday and remember that you made the selection to take a holiday of this nature, so enjoy it whether you're on the beach or a long distance away in the mountains!
Keep Affection for Your Private Time
While you might feel affectionate toward your partner, save those moments for a time when you're at your private campsite.
Since people are typically will be nude, PDA can be uncomfortable.
Of course, holding hands and short kisses are acceptable – but keep it limited to that and nothing more, please.
Visitors at naturist facilities are typically not allowed to have cameras at the campsite.
To that end, they may even request that you put a sticker over the camera on your smartphone the entire time to avoid any risk.
Better yet, ditch the smartphone altogether and trade it in for an old-fashioned map that can tell you everything you need to know during your holiday.
This all depends on the location, so check your campsite's information booth for clarification.
Top 3 Clothing Optional or Naturist Campsites in the UK (and France)
While you could surely browse reviews yourself to find the countries in Europe with the best naturist resorts, we thought we would make the process easier on you and scour the reviews ourselves.
This way, we can share the top three clothing-optional or naturist holidays to take when you're ready.
Here's where our reviews have led us:
Acorns Naturist Retreat – England, South West, Devon, Tiverton
Raving reviews of this naturist site easily make this one of the top three places for naturist camping in the UK and we have to agree with them.
This nature reserve is positioned on the open countryside somewhere in the middle of the distance between South Molton and Tiverton and is the perfect example of British naturism.
It is a 13-acre campsite with 60 pitches for large tents, motorhomes, or caravans up to 9 meters.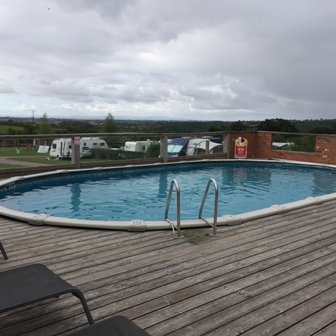 All facilities at this naturist resort are free to campers, including the pool, hot tub, showers, sauna, and pool table.
Others say that it makes a great location for a holiday with fishing, a river beach, and a boat launch nearby.
White Rose Naturist Club - England, Yorkshire, North Yorkshire, York
If you're set on a naturist beach, this isn't it.
But just taking a look at the map of this nature reserve will make you rethink things.
As far as place selection goes, this is a great spot.
Located just a few miles away from historic York, this lovely campsite is in an open field with enough large trees to still feel shaded.
On the map, you'll also see a heated pavilion with a sauna, tubs, showers, and a heated outdoor swimming pool.
This is a great choice in any season!
Riva Bella Thalasso & Spa Resort –Corsica, France
If you're after the beaches and nothing else, this is the spot for you.
It's a bit of a distance from the UK, but for some, it's worth the trip!
Campers love how this resort is positioned along the beach coastline just between the ocean and the mountains, and you will too.
Services range from groceries, laundry, hydrotherapy, massage, fitness trails, and more!
It's impossible to be bored here. It's also very family-friendly as you can send your child with the babysitting service for some time while the adults play.


Tips and Tricks for First Time Visitors
New to this whole naturist thing?
Here's what you should know going into your first holiday, whether on the beach or in another region of Europe:
Avoid Unsupervised Naturism
If you're new, it's best to stick to supervised campsite areas and beaches where resort staff is working.
It's when you venture off into uncharted territory that's not on the maps or go off with a group you've just met that people can get uncomfortable.
For now, stay in the supervised areas of the naturist site.
You can figure out where the best areas are to stay by initiating a search for information on naturist holidays online or by checking out their newsletter or website.
Online reviews can also be helpful. Some campers' reviews may warn you to stay away from one area or rave about another.
Keep Hygiene and Comfort at Heart
At all times at the campsite, stay comfortable and protected.
Use a towel whenever required to sit on for sanitary purposes.
The site map may also indicate a section of the campsite where towels or clothing are required, so be sure to take note of any of these sites.
People from countries like France may be a bit more comfortable with their bodies than those from more conservative places like the U.S.
Regardless of where you're from, try to embrace the naturist concept of accepting your body without judgment.
This is the naturist way.
It's important that you respect the principles of naturism by either practicing nudity or keeping your eyes and judgments to yourself if you don't.
If you respect others, they will respect you, and that can lead to more self-love and acceptance.
You should pack for a naturist campsite the same way you would for any other nature site!
If you can secure a map of the location you're visiting first, it may alert you to any special items you need to pack.
Otherwise, keep your packing the same as usual. If you're really dedicated to the naturist practice, consider bringing fewer clothes. But never forget to pack shoes.
One thing many people forget about when heading to a naturist resort or campsite is the power of the sun.
Of course, wear sunscreen.
But consider that more of your skin will be exposed to the sun than normal.
It doesn't matter if you're in Dutch territory, UK land, or the beaches of France.
Sun is sun, and you don't want it to burn.
You don't need to rush into anything you're not comfortable with.
Naturists see their campsite as a place to enjoy the freedom of being them – every part of them. But don't force yourself, just take it a little bit at a time.
Use your map and any previous camper reviews as a guide for places you can explore and spots that will tend to be the busiest.
You can try to spend more time in the low-traffic zones while you warm up to the idea of social nudity.
Depending on the distance between your naturism campsite and the pool, you may find it easier to use the heated pool once the sun has gone down and there are fewer people out and about.
If you're further away, however, the trip there and back across that distance may be too cold to bear.
Naturist campsites likely aren't for everyone, and that's okay.
But if you are one who is content with exploring or embracing this lifestyle, taking a camping trip is a great way to dip your toes in.
Be sure to pack all of the typical camping essentials, like shelter, cooking tools, camp chairs, and headlamps, but keep all of the non-typical rules of etiquette in mind for these unique campgrounds.
Finally, lean on our tips and tricks if this is your first naturism experience so that you can make the most of your activities on your first time.
If this article hasn't convinced you and you want to try find traditional campsites at a reduce fee, why not consider joining a camping club?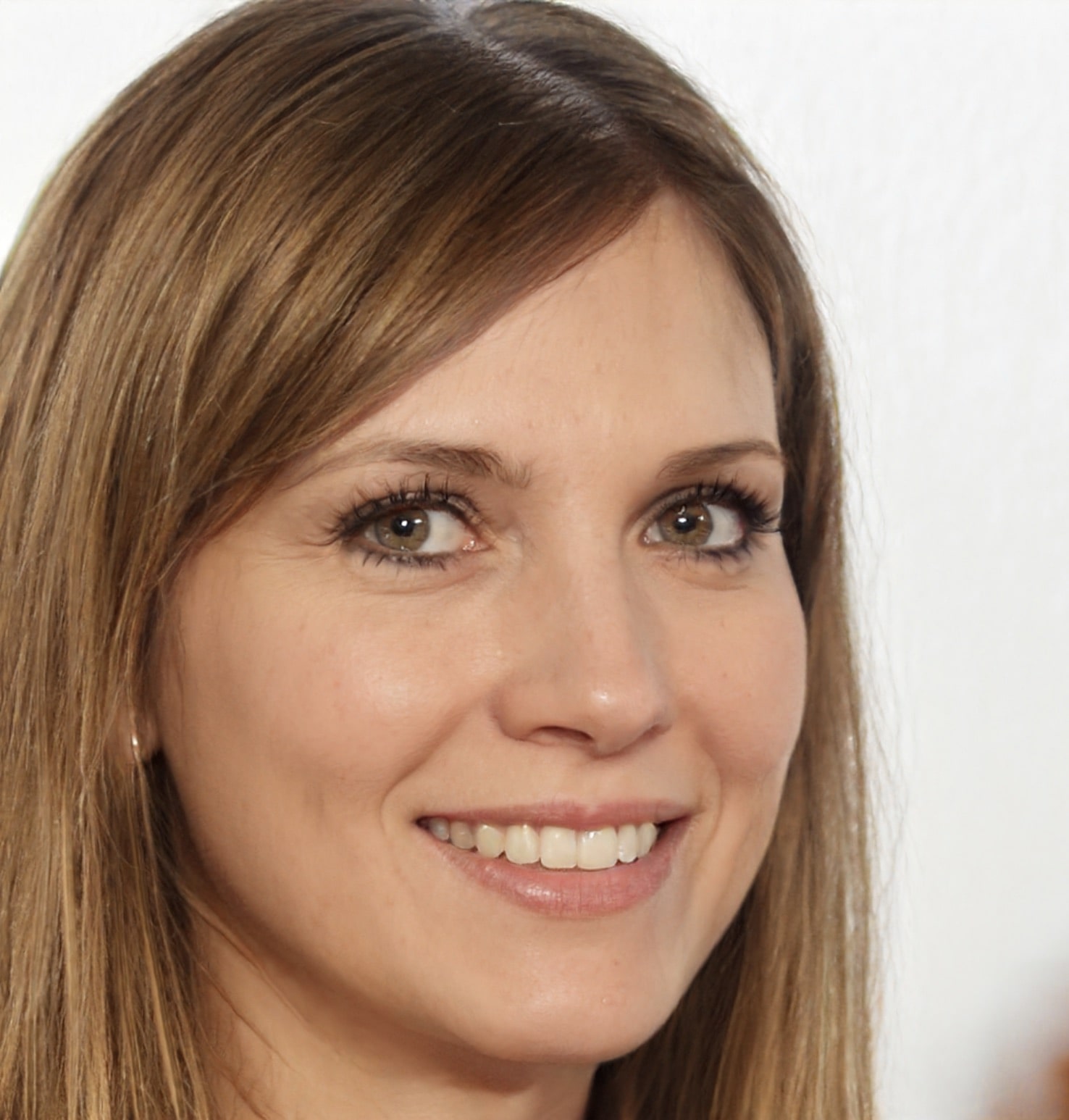 Hi, I am Amy I have two loves in my life camping and writing. When I am not writing for The Expert Camper, I am usually camping. Lake District is one of my favourite spots, but really anywhere in the UK under canvas I am happy.