Going camping in Cornwall?
You couldn't have picked a more perfect place! Featuring everything from beautiful forests to picturesque coastlines, the region has many landscapes to explore.
To get the optimal camping experience, you'll probably want to enjoy a campfire.
A campfire gives you a place to wind down after a long day of adventures.
You can gather around it to cook dinner and appreciate the company you're with.
A good fire also keeps you warm when the temperature drops and makes for aesthetic Instagram pics. 
Unfortunately, some Cornwall camping sites forbid campfires.
It's usually for good reasons.
For example, there may be flammable brush in the area.
Even though these sites aren't trying to be buzzkills, it's still a bummer when there's a ban on campfires. 
Luckily, not all Cornwall sites have bans in place.
Here's our guide to Cornwall's top campfire friendly camping sites. 
Before jumping into our list of Cornwall's top campfire friendly camping sites, we should offer this disclaimer: Just because a site is fire-friendly does not mean that it's a free-for-all.
You still need to follow the site's rules when it comes to having campfires. 
So, before heading out, check out the site's specific guidelines online.
Familiarise yourself with them and ensure that those who are going with you also know the rules.
While every site is different, common guidelines include: 
Do not cut down trees for firewood.
Do not start a campfire directly on the ground.
Do not use flammable liquids to start the fire.
Be respectful to other campers (i.e. ensure that the smoke from your fire doesn't blow in their direction).
Put out your fire completely before moving on and don't leave any remnants behind.
In addition to following the site's rules, you should practice good campfire safety.
Some of the best tips include: 
Pay attention to how the wind is blowing.
Make sure that a responsible adult is always present when the fire is going.
Keep a bucket of water nearby to douse runaway flames.
Keep your tent away from the fire.
By following safety tips such as these, you won't just be keeping yourself and your party safe.
You'll also be protecting the environment, which will ensure you and others can continue to enjoy the site for years to come. 
Okay.
Now that we've got that out the way, let's go over Cornwall's top campfire friendly camping sites. 


South Penquite Farm in Bisland is ideal if you're into "glamping." It provides many convenient facilities within walking distance of your tent, such as toilets, showers with hot and cold water, and laundry machines. You'll even find fridges, freezers, and charging ports for your phone. 
If you don't want to rough it in a tent, you can opt for South Penquite Farm's yurts or bunks. These units offer even more comfort and privacy for families.  
As luxurious as South Penquite Farm can be, the site is still great for good old-fashioned camping. You'll enjoy picturesque hikes through the surrounding Bodmin Moor. You can lay out in grassy fields and watch the stars. You can also check out the actual farm to see tons of animals, including lambs, chickens, ducks, cows, rams, and horses.  
When you're at the farm, be sure to pick up some Soil Association-certified, organic meat. It's delicious and will taste even better when you cook it over your very own campfire.  
Also worth mentioning is that South Penquite Farm is within walking distance of a local village. You'll find quaint attractions such as The Blisland Inn that keep you in touch with the modern world.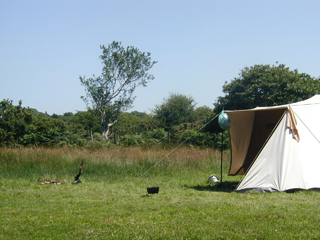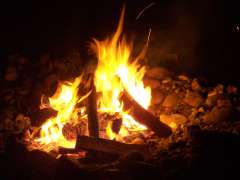 Looking to get away from it all? Check out Cornish Tipi Holidays. This campsite is a rolling 20 acres of beautiful landscapes.
Any plantsman will find himself right at home at Cornish Tipi Holidays. It's home to beautiful native plants including bluebells and daffodils. There are also many critters to marvel at, including Red Admiral butterflies, dormice, and woodland jays.
After you wake up to the sweet sounds of the area's jays, you can prepare your group a satisfying breakfast over an open campfire.    
Not a fan of feeling confined while you're camping? Cornish Tipi Holidays offers you a lot of freedom when deciding where you and your group will be staying.  
You can choose from different tipis designed for medium (fits 2-3 individuals) and large (fits up to 6 people) groups. Plus, you can select your location — meet some new friends in the communal Village Field or secure some remoteness on a Private Site.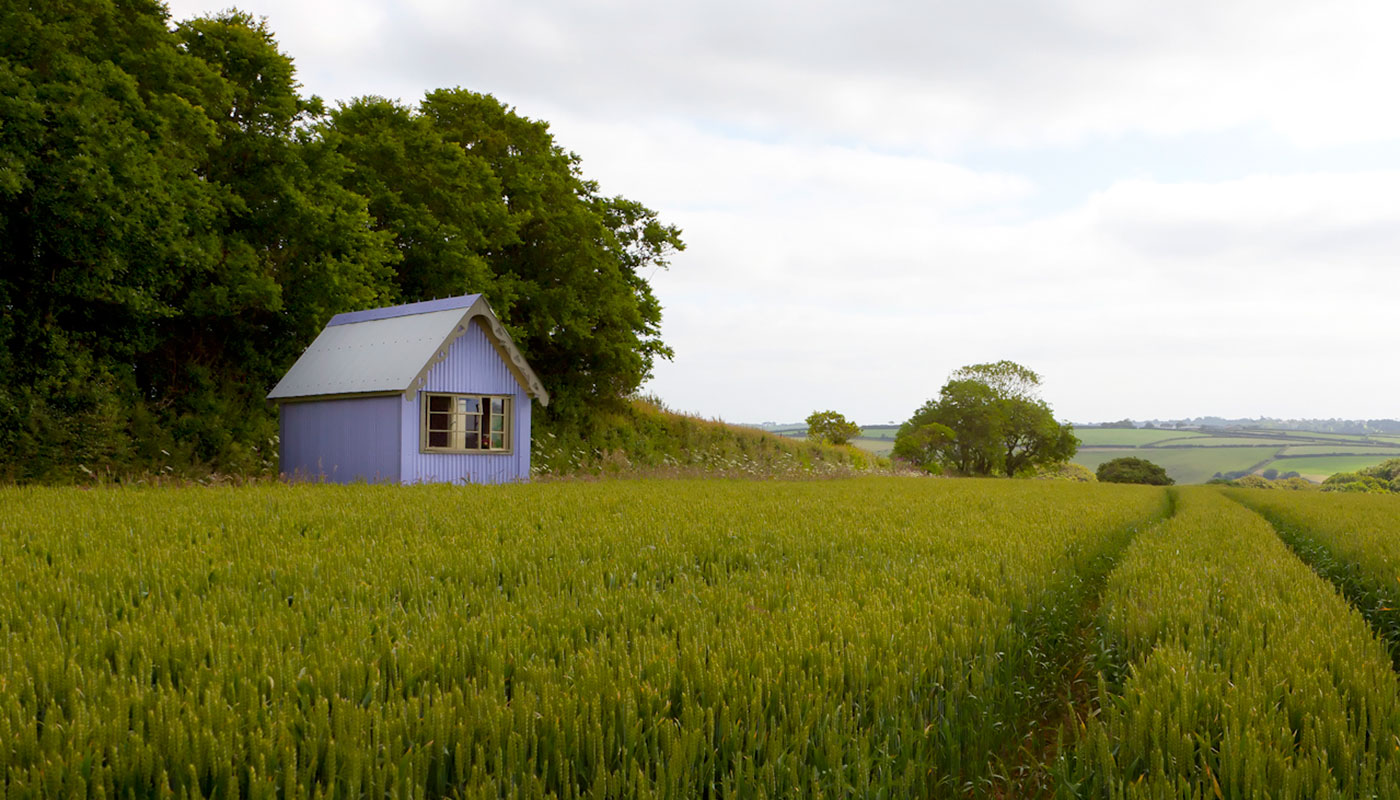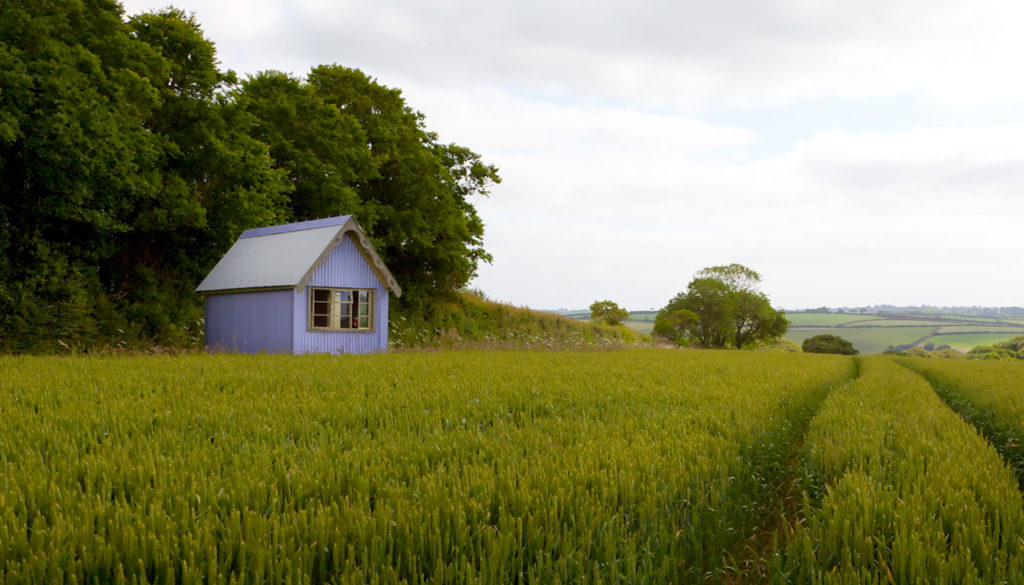 If you're a fan of everything retro, Lovelane Caravans is the perfect site for you. The owners take period caravans and restore them to their original glory. You and your party can stay in one of the caravan's scattered throughout a beautiful meadow. 
Lovelane Caravans does provide some modern accessories; all caravans are a short walk away from toilets, baths, and showers. However, you should note that the site is electricity-free. You'll quickly experience the freedom of being unplugged. And, you'll feel rugged relying on the open fire pit for cooking and light. 
We also love Lovelane Caravans as there is plenty to do. Many nearby attractions are just begging for you to explore them. Make sure to check out the charming St. Keverne village and the renowned Roskilly's Farm. Also, if you're in the mood for a beach day, consider hitting Coverack Cove or Godrevy Cove.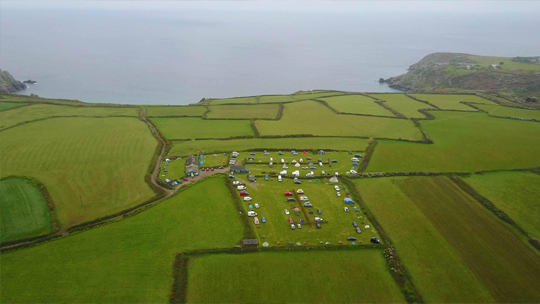 The Treen Farm campsite sits on top of a beautiful cliff and offers stunning views. From the comfort of your tent, you'll see the gorgeous Celtic Sea fanning out from the Lizard Peninsula. On a clear day, you might even catch a glimpse of the distant Isles of Scilly. 
Aside from its breathtaking scenery, Treen Farm features plenty of activities. You can visit Porthcurno Beach or Pedn Vounder Beach for a day of sun and swimming. If you want to see a show, check out the Minack Theatre. To learn more about the local culture and view a unique attraction, visit The Logan Rock. 
One of the best parts, of course, is the site's fire pit area. It's the perfect spot to unwind, sing songs, and even meet fellow campers. 
Note that the site does not allow you to make your own fire. To stay warm on cooler nights, you'll need a high-quality sleeping bag. Check out our collection to find the perfect one for your next trip.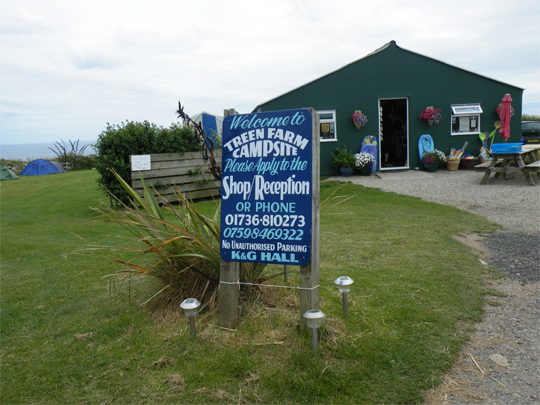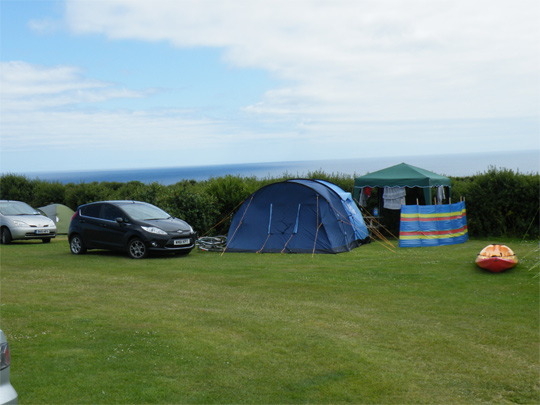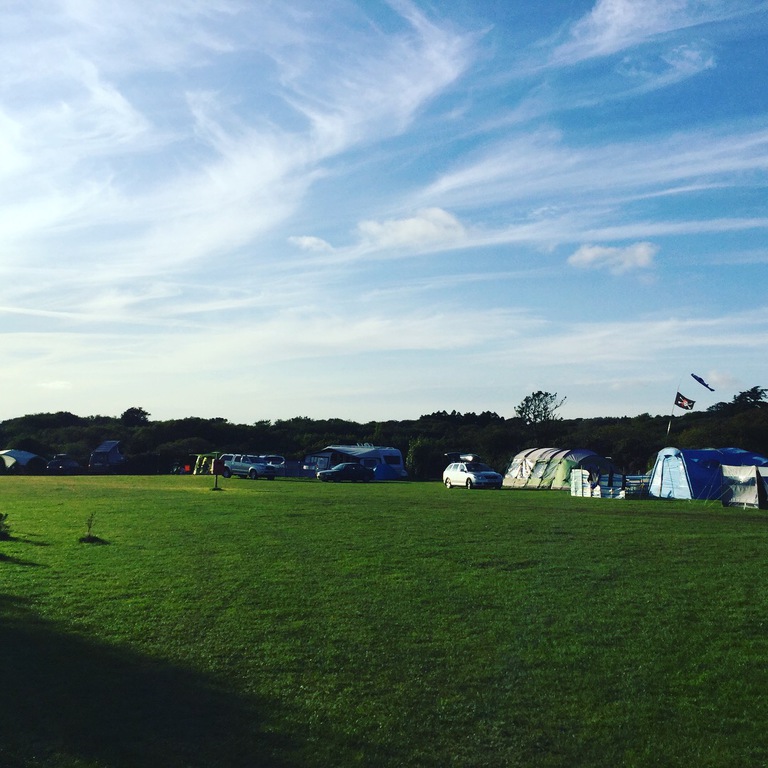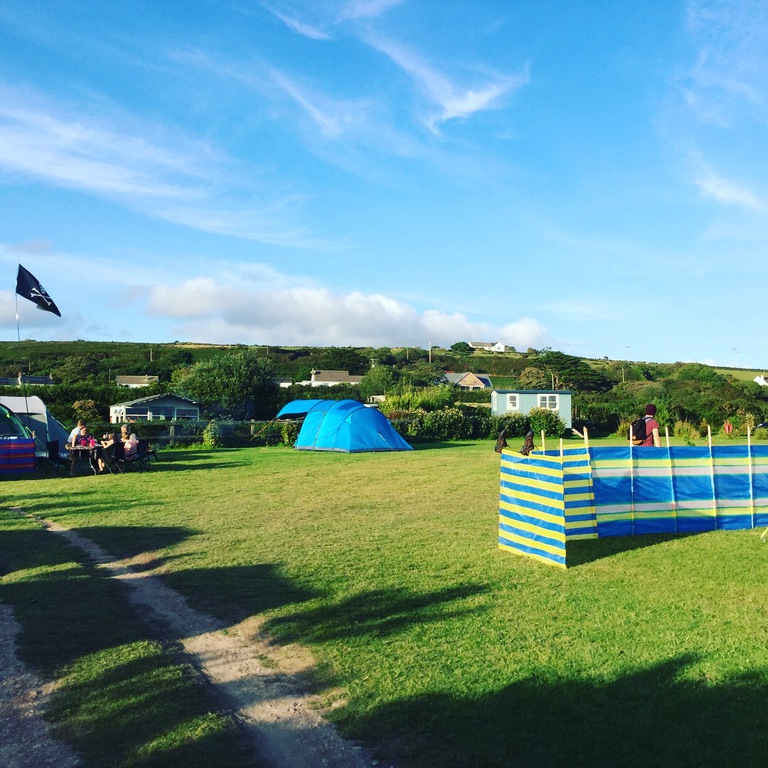 Tremorvu Campsite is run by a family just like yours, so you know it's properly cared for.
Once you arrive, you can set up your tent on one of the eight-acre landscape's 40 pitches. Or, if you don't care to lug a tent with you, you can select one of Tremorvu's pre-pitched tents. After you get settled in, you and your party can start your adventure.  
We recommend taking the footpath located northeast of the site's entrance. From there, you'll find yourself hiking up Tregonning Hill. At the top, you will find your reward in the form of a breathtaking Atlantic sunset.
For the rest of your trip, you don't have to wait until sunset for the action to begin. Start your days with surfing at Porthleven Beach or explore Tremorvu's natural scenery in its early morning glow.
When you and your party want to unwind after a fun-filled day, you can gather around an open campfire. Sitting around these flames creates the perfect atmosphere to roast marshmallows and share stories of your day.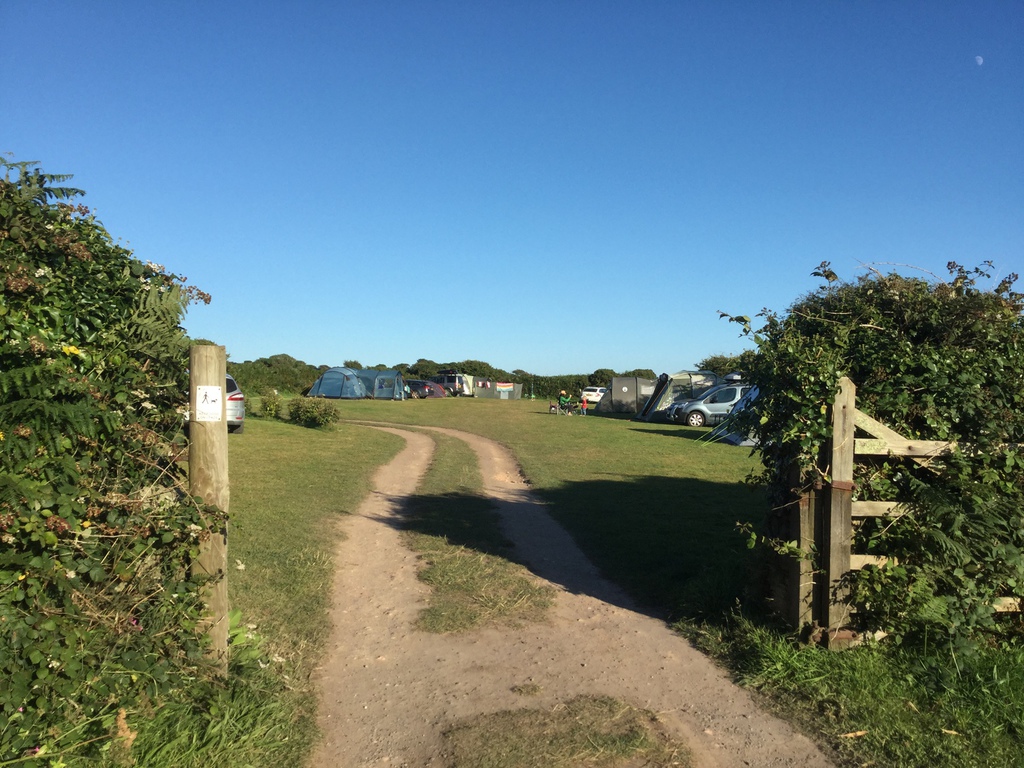 Explore One of Cornwall's Top Campfire Friendly Camping Sites
Thanks to our list, you now know Cornwall's top campfire friendly camping sites. Grab your tent, grab your family, and start exploring all that this area has to offer! 
Want to get comfy under the stars in Cornwall? Visit the sleeping bag section of for the warmest and highest-quality products! 
Still not found a great site, Cornwall has many great sites, here are the best campsites in Cornwall to visit.
Check out these other great articles about Cornwall, from places to stay to places to visit.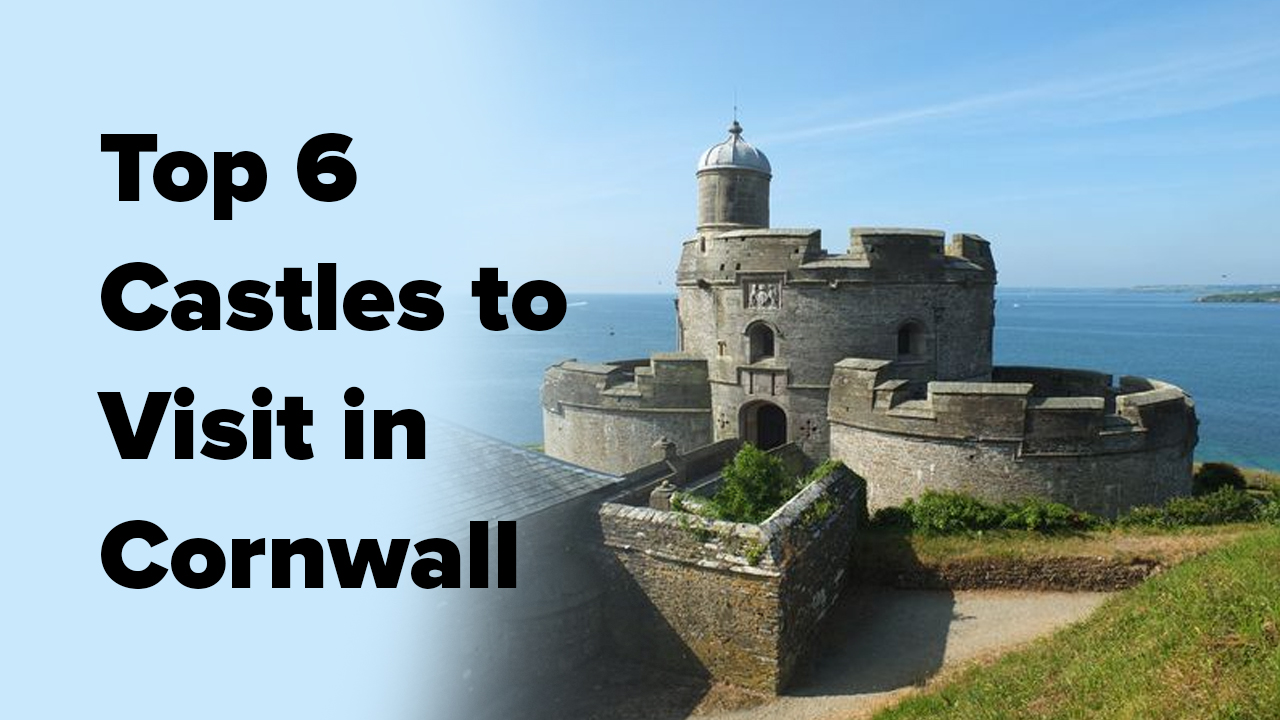 Cornwall is known for its spectacular coastline, tall cliffs, and wide sandy beaches. But beneath the magnificent nature is a deep layer of history, told ...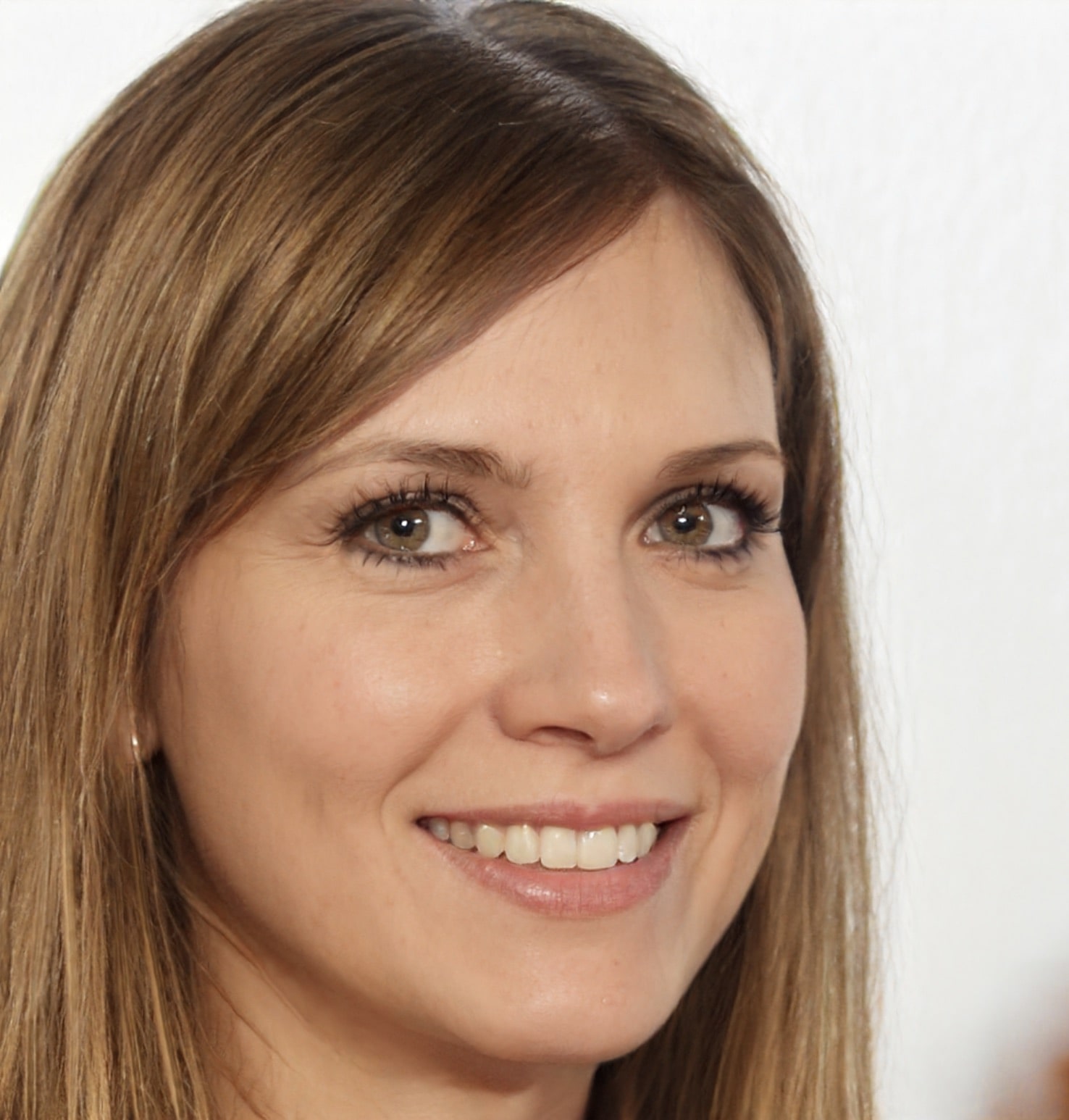 Hi, I am Amy I have two loves in my life camping and writing. When I am not writing for The Expert Camper, I am usually camping. Lake District is one of my favourite spots, but really anywhere in the UK under canvas I am happy.