If your relationship is at the stage where both you and your partner prefer to spend some quiet time together instead of going out with friends and celebrating the holidays in loud, crowded places, why not retreat to some of the most romantic shepherd's hut for a private getaway?
The UK has plenty of hillside glamping locations that are available for booking. One of the big advantage of glamping is you just turn up and everything is set up for you. No putting your tent up, you arrive and your straight into the holiday mode.
To make your job easier, here are six of our top recommendations for glamping sites.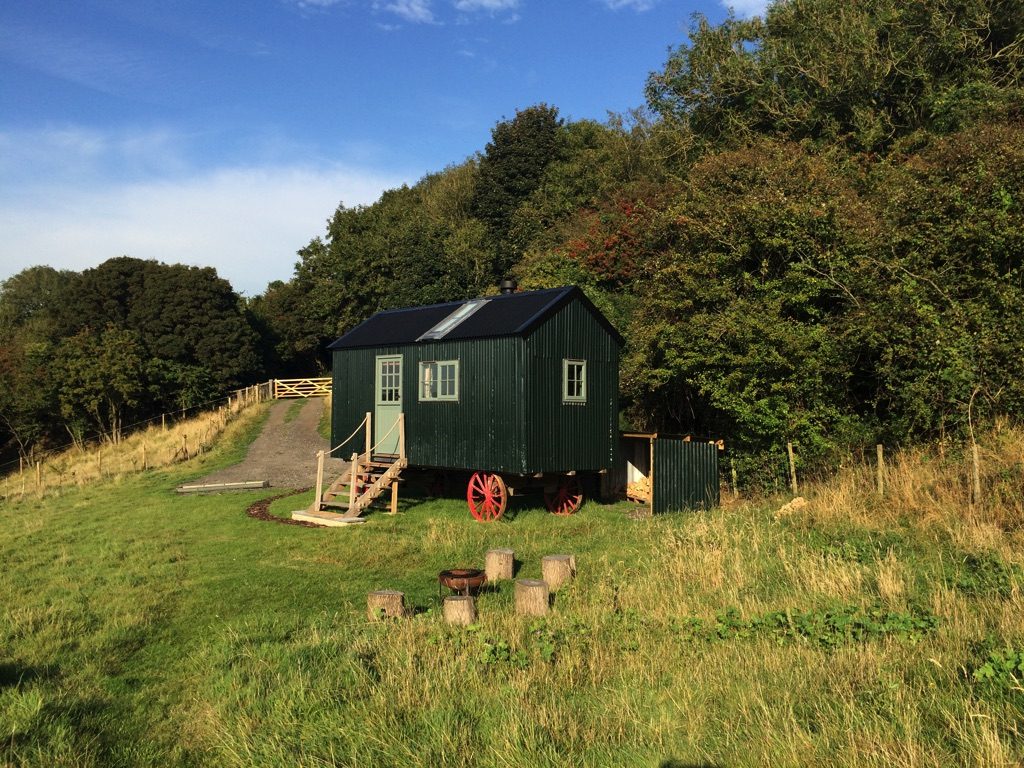 Greenhill Glamping is a strategically located site, with Kent Downs all around and the picturesque view behind it.
Going for slow walks or midnight drives are also encouraged given the footpaths right outside the hut as well as a short 10-minute drive to Romney Marsh.
Besides its location, the shepherd's hut at Greenhill Gamping is a genuine vintage from the 1890s.
Staying the night there allows visitors to feel the history and vintage vibes all around.
Interestingly, the hut juxtaposes the vintage vibes with a touch of modernity.
It does so by having lots of wood finishes inside with modern retouches like an ergonomic en-suite. 
Blackgrounds Farm Oxfordshire
The Blackgrounds Farm at Oxfordshire houses five shepherd's huts, spread across the large land space that is the Oxfordshire farmland.
As such, although there are five huts, visitors can still enjoy a generous plot of the assigned area in peace.
Each hut is located near different parts of the land, for instance, there is one by the Cherwell river and one in the apple orchard.
As for within the huts, each hut is fitted with its own washroom.
The interior has an old, vintage style along with a wood-burner to cuddle next to for warmth.
It also comes with appliances like a refrigerator, a kettle, as well as an electric heater.
The rooms have double beds while the hut itself is located in a separate part of the farm, ensuring that all visitors have plenty of space to themselves.
Speaking of location, visitors are just a 30-minute drive to the "city" where architectural feats like the campuses of the various colleges that Oxford is known for can be admired.
Ecocamp Glenshee Perthshire
For couples who love skiing and maybe even enjoy the company of fellow glampers, the pair of shepherd's hut at the Ecocamp Glenshee in Perthshire is the place to be.
Located at the edge of a national park and the Highlands, the huts offer views of the majestic mountains that seem to go on for thousands of miles.
Inside the huts, visitors can stay cosy with the insulated walls and wood-burners provided.
What sets Ecocamp Glenshee apart from the rest is the communal area that has a constant campfire that keeps the place warm.
If the snow is thick enough, visitors can go cross-country skiing right from the campsite.
Within the nearby national park, ski resorts are also available on even higher grounds.
If you're looking for activities directly from the campsite, you will not be disappointed. Visitors can go llama trekking, animal feeding, and geocaching among others.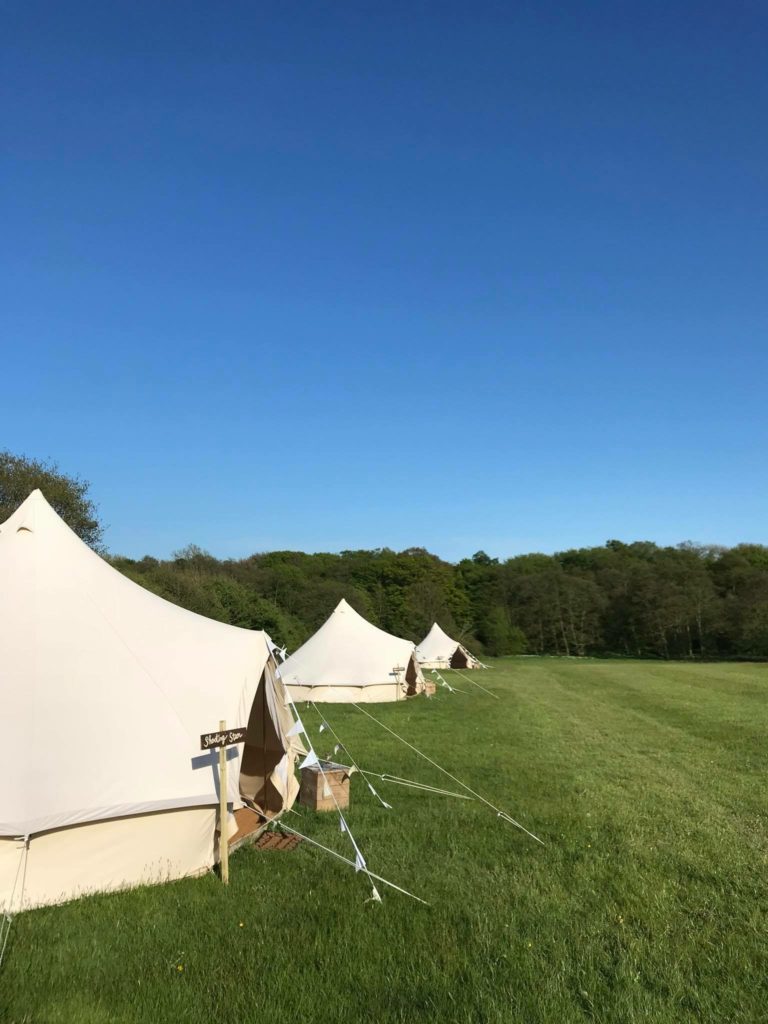 The single shepherd's hut at Hale Farm, East Sussex is a genuine 19th-century architecture that has been retouched for modernity as well as safety reasons.
This campsite is a hot spot especially during the summer because it only has one hut that has several acres of meadow to itself.
It doesn't get better than this when it comes to privacy.
Visitors can also feast their eyes on the views of the south-east as the hut is located somewhere between the South Downs and the High Weald.
Inside the hut, there are kitchen appliances, a wood-burner, and a double-bed that are available to visitors.
Not to mention, the hut will be extremely cosy and romantic which couples are sure to enjoy.

The glamping site at Glamping West Midlands not only has a traditional shepherd's hut located in a secluded area on the farm, but it also has circular tents that would make cosy glamping sites for all couples alike.
The yurts come fully fitted with furniture like tables and chairs as well as a comfy bed.
If you and your partner also want to get a taste of the outdoors, there is a hot tub outside for couples to enjoy while toasting to the good times.
Beneath the stars at Glamping West Midlands, campers can also pet animals like horses, llamas, and ponies. 
Little Oldwick Barn West Sussex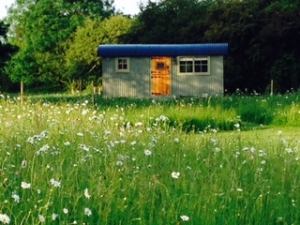 The shepherd's hut at Little Oldwick Barn is the most recently added glamping site located near Chichester Harbour and Downs around the South Downs National park.
Adventurous visitors can always go for a hike at the national park if they deem fit.
If they are not getting their steps in, then visitors are probably staying in and admiring the beautifully decorated interior.
The hut has a mural on the ceiling as well as design touches like the bronze mirror and Belfast sink in the bathroom.
While the wooden finishes in the hut already make it a cosy stay, the comfortable double bed, wood-burner stove, and a fully-fitted kitchen will make visitors feel right at home. 
These six glamping sites in the UK made it to our list because they each offer something unique like the large area at Blackgrounds Farm and the outdoor hot tub at Glamping West Midlands.
While there is something for every glamping enthusiast, these are also great sites for beginners on their first glamping adventure.
These sites are glamping paradise that we have found that suit couples looking to go on a short getaway.
By providing a list of our top picks with quick evaluations, we hope that it can help readers make informed decisions for their next romantic glamping adventures.
That said, you can always go with friends to celebrate the new year and toast to your friendship.
If these six sites are not to your liking, there are plenty of other glamping sites in the UK that are sure to offer what you're looking for.
What are you waiting for? Make your reservations today!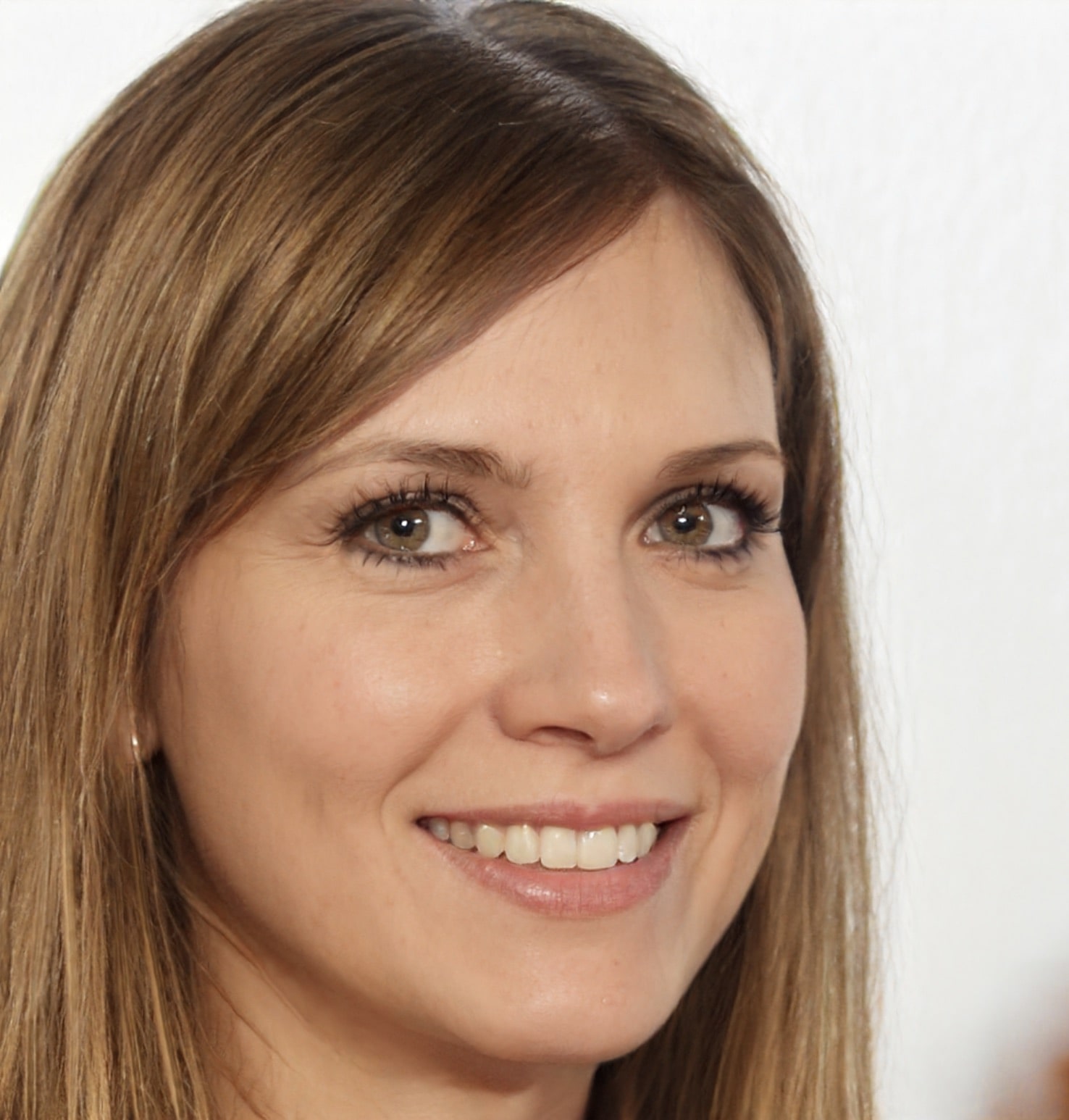 Hi, I am Amy I have two loves in my life camping and writing. When I am not writing for The Expert Camper, I am usually camping. Lake District is one of my favourite spots, but really anywhere in the UK under canvas I am happy.