Deciding to camp on your own can be intimidating, but it can also be an enriching and entertaining time to just relax by yourself.
If this is your first time going on an independent camping trip, there are many things you have to take note of to ensure a safe and properly planned trip. 
Usually, people choose to camp in groups. It can be nerve-wracking to spend a night or a few outdoors on your own, but it is not wrong to feel up for the challenge.
In fact, it is highly recommended to do so at least once in your lifetime as it has been found to be very rewarding personally.
It gives you the space to rest, reflect on your thoughts, appreciate independence, and of course, nature. 
However, camping on your own does call for more effort and planning as you would only have yourself to depend on out there.
It is human nature to forget some things, but hopefully, this article could help guide you to avoid any mishaps on your next trip. Let's get started!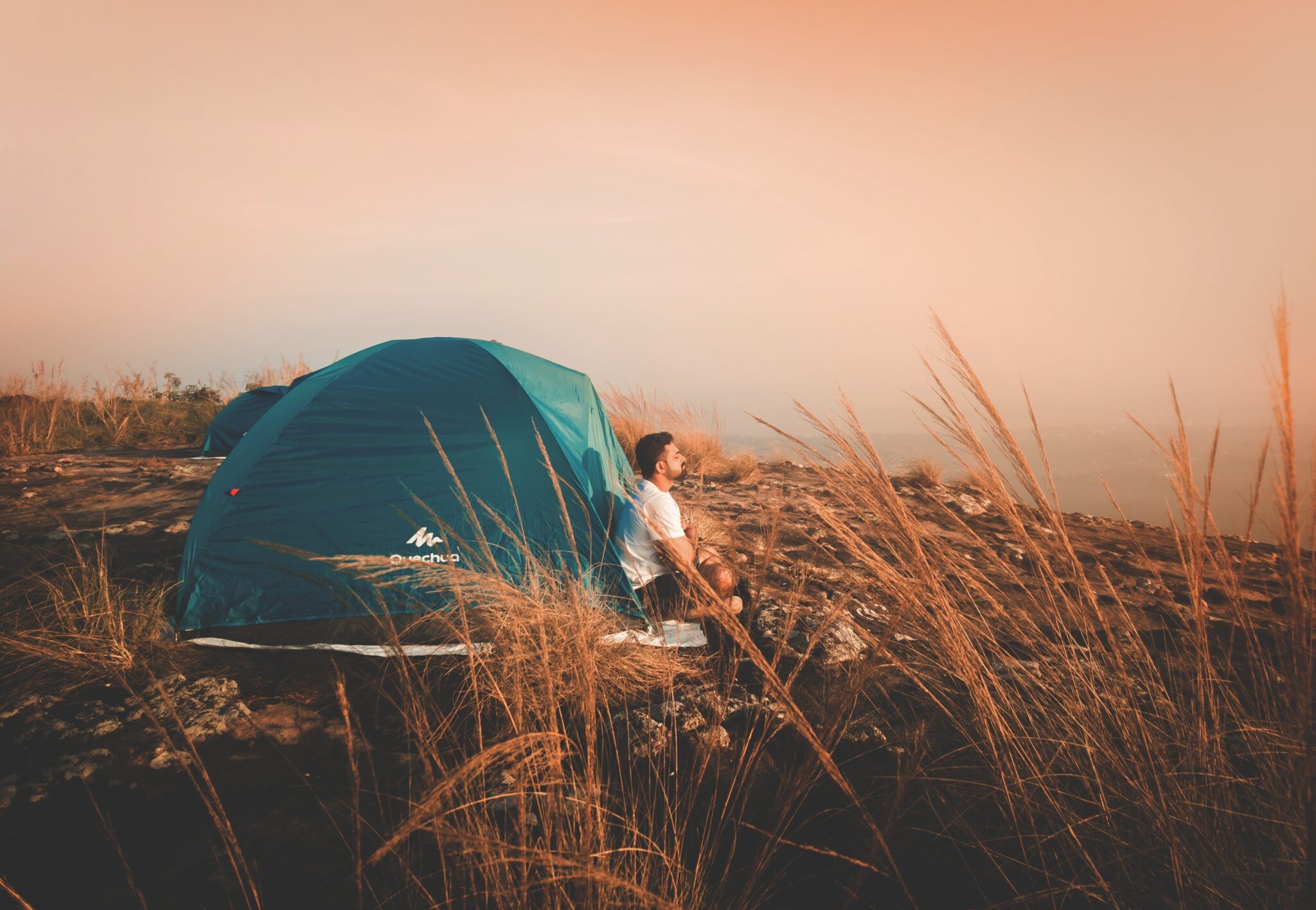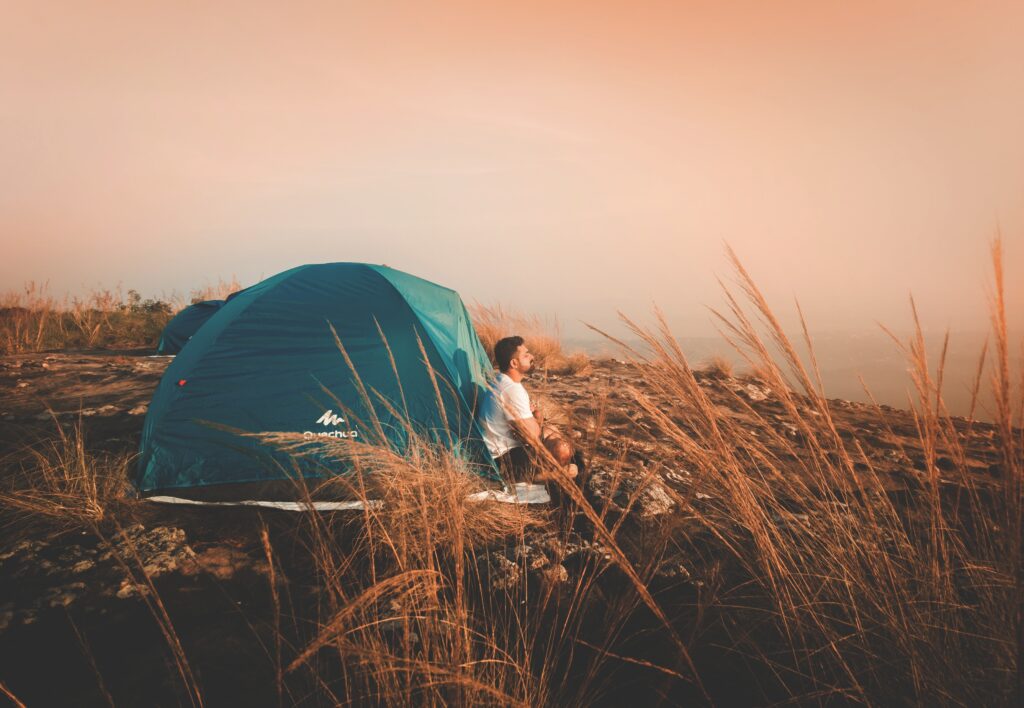 This sounds like an obvious tip, but it is the backbone for your entire trip. It is imperative to be well-prepared for a trip you will be spending alone.
This covers familiarising yourself with hiking trails and bringing relevant maps to help you navigate.
If you intend to utilize new camping gear, your camping trip preparation might include having a dry run with that equipment before leaving the house.
The last thing you need is finding out your equipment is faulty the moment you set up basecamp.
This exercise would help you to be familiar with the processes of setting up your equipment too. 
If you are well-prepared and familiar with your trails, it is important to stick to them and not do anything spontaneous.
Camping alone means you have to be accountable for your own safety as well.
To make sure you are extra careful, inform a loved one about your plans.
Give them a run-down of where you intend to set up base, what hiking trails you intend to take, and how long you plan on being gone for.
It may seem like a lot of work to do to just have quality time with yourself, but in the case of something happening beyond your control, it would be of great help for you. 
We know it's not school or work, but you really do have to prioritize your time management.
Set up a schedule that factors in breaks so that you can efficiently plan for reaching your camp before it is too dark.
Setting up camp at night is the last thing you need when camping solo.
It would be extremely challenging to set up a tent at night and could also be very bewildering.
It is highly advised that you arrive at your planned campsite at least two hours before sunset.
Think about it, you could have enough time to set up your tent, cook dinner, and watch the sun go down!
We understand that the idea of camping out alone in the dark can be very frightening.
The sounds of nocturnal natural life can make you feel very vulnerable, and maybe you might even think of creepy Reddit encounters in the woods. Our advice is, relax.
Panicking out on your own could do more harm than good mentally.
Make peace with the environment and trust that you have chosen a safe area. You'll be fine.
Did you really think all you had to bring is a tent and some food? Do not forget that you chose to go solo camping because you wanted to have quality time with yourself and nature.
So bring a favourite book or a journal to help keep you engaged. You might have to deal with some lull time on your own, and what better way to spend it than catching up on a book or penning down some thoughts?
You could also choose to listen to music or a podcast to distract your mind from freaking out at the night's sounds too. 
Popular Wild Camping Posts
You could be a regular jogger in the pink of health, but do not overestimate your abilities when it comes to camping alone. Remember, you would have to travel alone on foot for a long period of time carrying a heavy backpack.
It is significantly different from a regular hike in the morning or a jog around the block.
The trouble is that some people overwalk the distance needed due to overconfidence, while some are so intimidated by the lack of a social environment that they take longer to complete their trek.
It would be better to make sure you have planned your journey to suit your skillset.
Additionally, do not put too much on your plate. Seasoned campers recommend about four of five nights on a solo camp trip, but we advise that you take it easy on your first trip alone.
There is no correct duration for a solo camper to partake in to feel like you have properly appreciated solitude.
Take this first trip to test out the waters, and if you like it, plan another trip for longer days.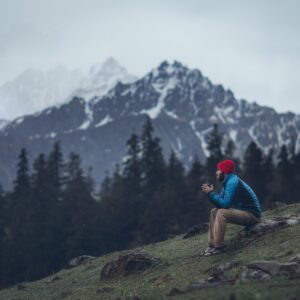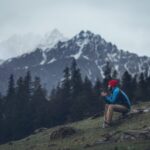 If you're an adventurer who wants to get more in touch with nature, then bivvy bag camping may be your ...
If you feel like you aren't ready to camp solo, it's best to just stick to camping in groups to familiarise yourself.
Going solo is a very fulfilling experience, but it is not a necessity, especially if you are still new to hanging out in the wilderness.
It would be better to work yourself up to it until you are ready to tackle things on your own.
There will always be that risk of something going wrong on any trip and that is something that requires quite a bit of experience. 
Hopefully, this article has prepared you to take on a new and exciting activity — but only if you do feel like you are fully prepared to handle anything that comes your way.
Remember to always put your safety first!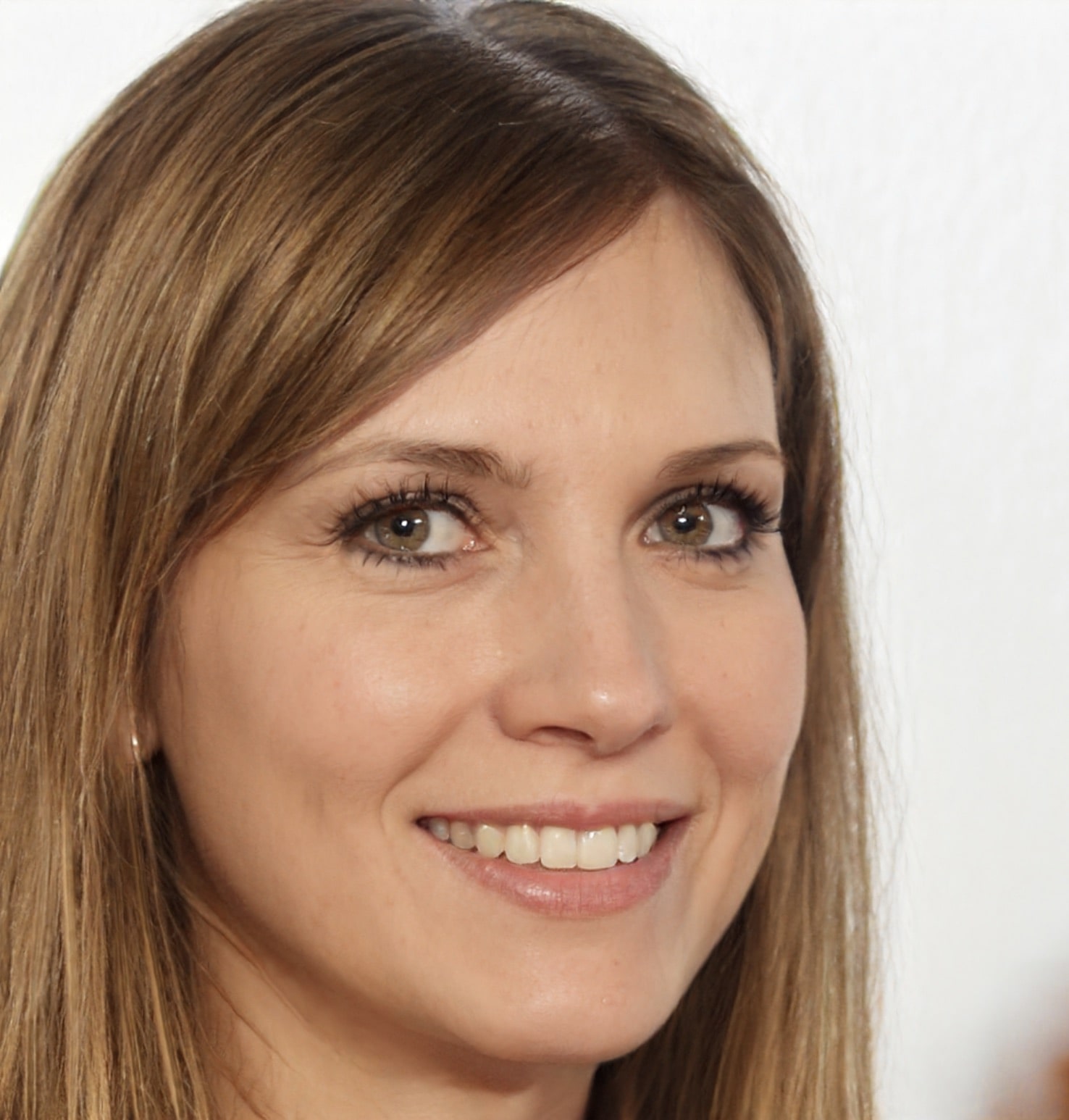 Hi, I am Amy I have two loves in my life camping and writing. When I am not writing for The Expert Camper, I am usually camping. Lake District is one of my favourite spots, but really anywhere in the UK under canvas I am happy.