Camping is becoming a popular pastime and leisure pursuit.
It's a wonderful opportunity to see beautiful parts of the countryside, engage with nature and best of all, spending time in the open air is free.
Compared to the costs involved in booking a family into a bed and breakfast or hotel accommodation, camping is relatively cheap – but don't forget you'll need to spend money on basic camping equipment and costs have a habit of mounting up quickly.
By the time you've added in the cost of a tent, ground sheets, sleeping bags or mats, cooking equipment, etc, you may be surprised at how much you have actually spent before you even book your camping site.
So, how much does camping equipment cost, what do you need and how can you make the most of your budget? 
Here's some helpful advice for those venturing out on their first camping trips.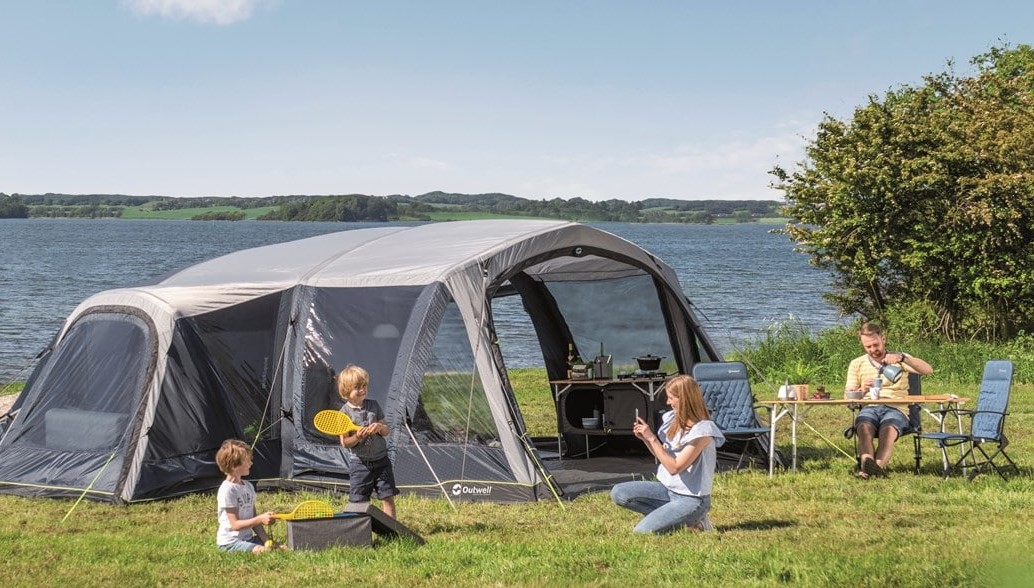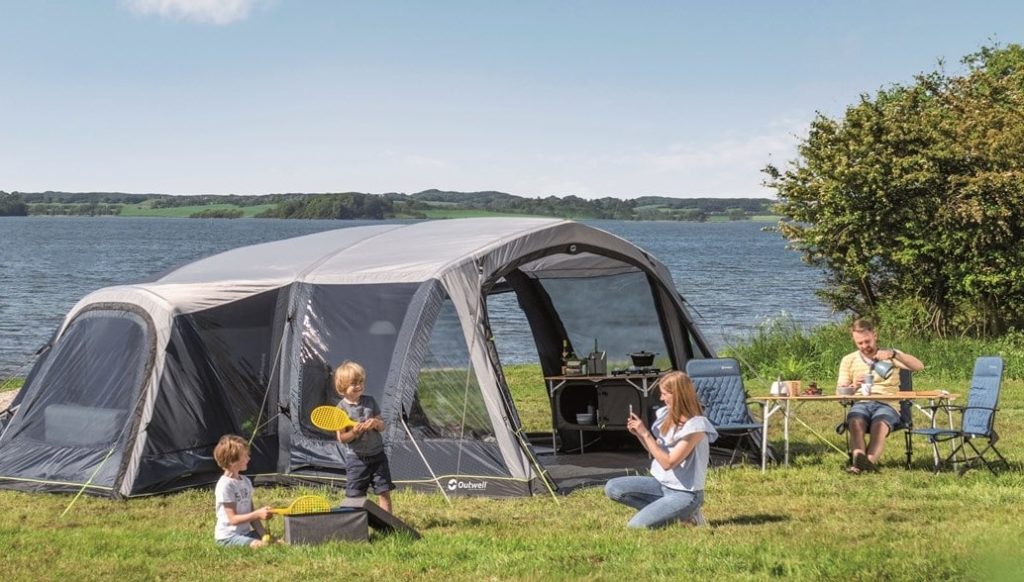 Firstly, you'll have to decide whether you're all going to share the one tent or enjoy a little more privacy and space by investing in a tent for the children / other members of your party.
There's a wide variety of options on the market. Traditional tents with poles need a certain amount of skill and patience to put up, especially in windy weather or unfirm terrain, but could be a cheaper option than inflatable models.
An inflatable, four berth family tent is a worthwhile investment, but do take time to check the quality of fabric and its insulation for the price.
It may be better to pay a little more to ensure you keep warm and dry.
A six berth tent provides extra living / storage space, but obviously these do come with a higher price tag.
However, for comfort, privacy and extra features they may give, we think it may be a cost worth considering.
Sleeping Bags / Mats / Air beds
Sleeping bags and mats can be bought at a very reasonable price.
These may be perfect for children who tend to be able to sleep well anywhere, but if a good night's sleep is important to you, it's worth spending more on a quality bag or mat which will be warmer and probably last longer too.
Although these are far more comfortable than lightweight mats and sleeping bags, you'll also have to factor in the cost of a pump.
An even better option could be a self-inflating air bed, again at extra cost, but if these should puncture you'll end up either having to repair it quickly or abandoning it to repair later at home.
For sleeping options we think it's a question of balancing practicality and comfort against cost.
As with most things, the more you pay the better quality, and of course sleeping bags, mats and air beds are always useful for unexpected guests during the year.
Cooking Facilities / Utensils
A good starting place would be to think carefully about your meals whilst camping.
A cheap, single burner stove would be adequate for boiling water for hot drinks or heating up a simple meal, but for more adventurous cooking you'll need a two burner stove and grill, plus a folding unit to place it on.
Disposable gas cylinders are relatively cheap, but refillable cylinders whilst costing more up front do work out cheaper in the long run.
Most good camping shops sell a wide range of suitable, light weight camping utensils.
You'll need pots, pans, plates, knives, chopping boards, tin openers, etc, but if costs are tight, it makes sense to bring as much from home as you can.
Old melamine plates which the children have discarded are ideal!
Consider using what you have at home on your first trips and buy as you need.
Whether you'll need a fridge or cool box depends on your length of stay.
It may be possible to get by with just a cool box for a weekend camping trip, but if you're embarking on a longer break you may need refrigeration facilities for perishable items such as milk, eggs, etc.
Mains run fridges are your best bet, but of course you do need to check power supplies for your camp site in advance.
Gas or battery run fridges are alternative options.
Also check, some campsite offers fridge / freezer facilities (some may charge) so worth checking before you travel.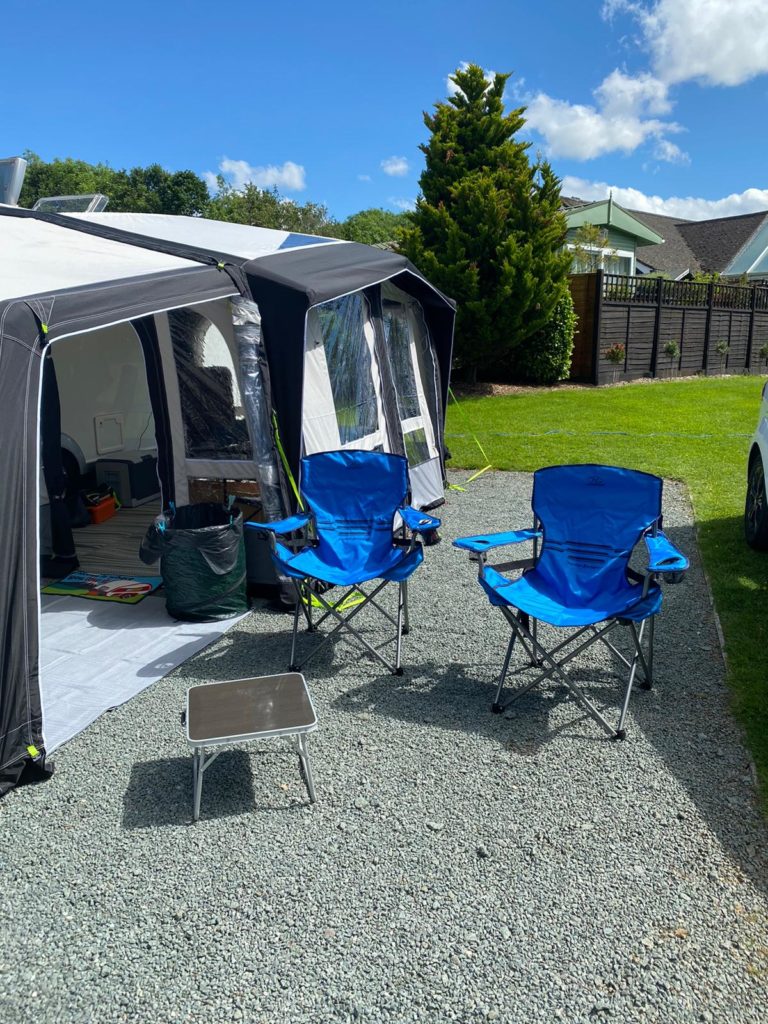 Don't forget you'll need seating and table facilities, obviously the more lightweight the better, and of course foldable for ease of transportation.
Whilst adding to the cost of your camping trip, they do come in handy for garden parties and summer use so we think they're a worthwhile investment.    
As can be seen, camping does incur costs when it comes to purchasing equipment.
However, for those who love the great outdoors and plan to make regular camping trips, the initial outlay will soon pay off.
For others, who may only intend to go camping less frequently it may be a better idea to build up equipment over time rather than spending too much at the outset.
We think it's totally possible to have a wonderful camping experience whatever your  budget for equipment.
Strike that perfect balance between affordability, comfort, transportability and other individual practicalities and your camping trips are sure to be pleasant, memorable experiences.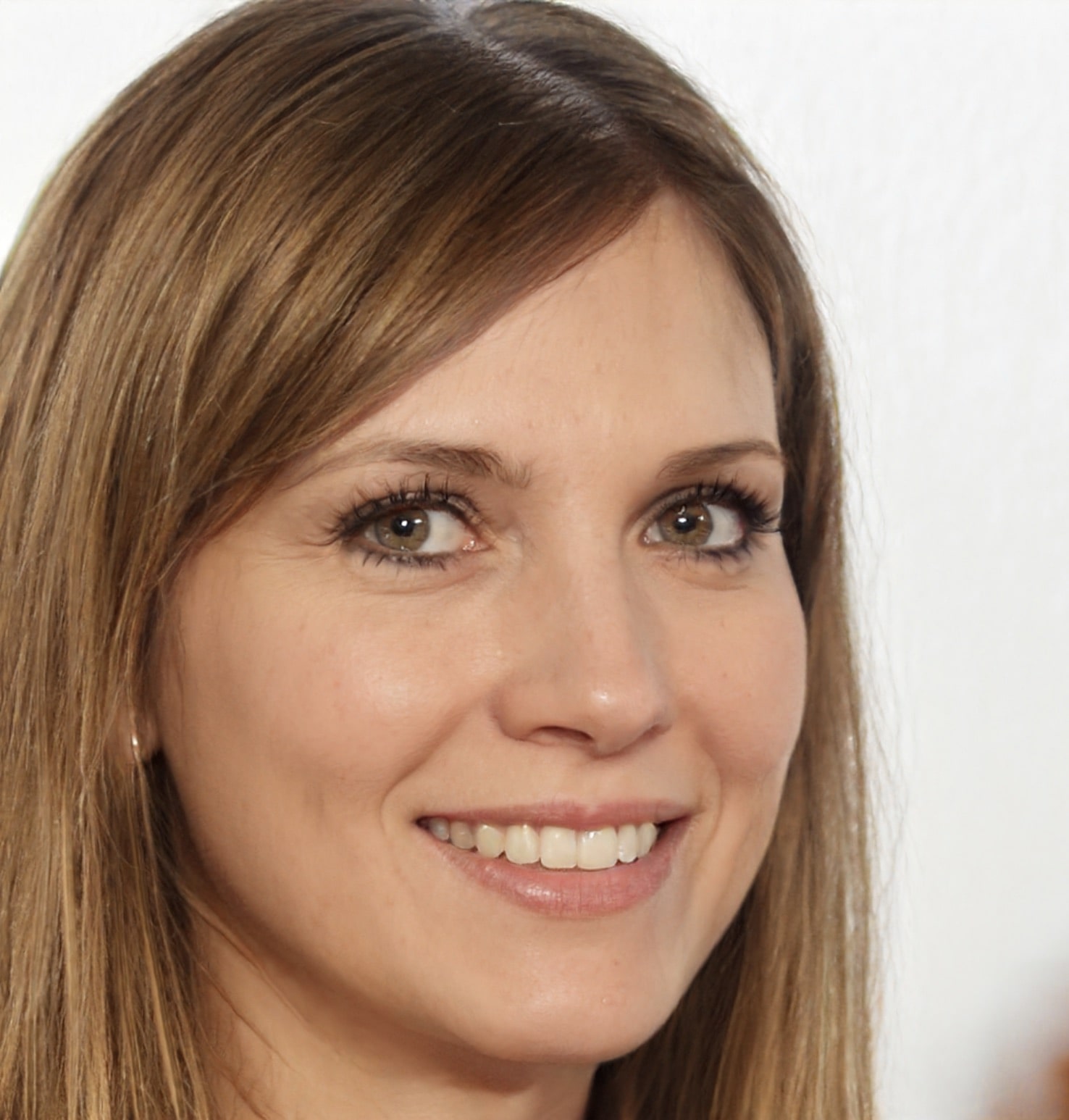 Hi, I am Amy I have two loves in my life camping and writing. When I am not writing for The Expert Camper, I am usually camping. Lake District is one of my favourite spots, but really anywhere in the UK under canvas I am happy.