We all love adventure, the exploration of the great outdoors, and the geeking out over the latest and greatest outdoor gear! But when it comes to camping on a budget you need to be smart and diligent when it comes to choosing the right tent for your trip. It can be a daunting task because finding the perfect tent that fits both your budget and your camping needs is no easy feat. Fear not, in this blog post we'll explore some tips and tricks on how to select the best tent for your budget so that you can make the most of your camping adventure!

Quick Answer
When selecting a tent, consider the amount of space needed, quality and durability of materials, weather protection and ventilation, ease of setup and weight. Additionally, compare prices from different stores to find the best deal within your budget.
Factors to Consider When Choosing a Tent
When considering a tent for your next camping trip, there are a few factors to keep in mind that will help you find the best tent for your budget. Size, capacity, materials, style and weather resistance are all important things to consider when making your purchase.

Size: First and foremost you'll want to consider the size and dimensions of the tent you're looking at. Not only should the size of the tent fit within the confines of your campsite and satisfy height requirements, but it's also important to make sure everyone who'll be using it is comfortable. Consider how much space each person will have available once inside and decide if you'd prefer a low-profile or high-ceilinged design based on needs and preferences before making a final decision.

Capacity: Secondly, consider the number of people who will be needing space inside the tent. Make sure the capacity of the tent is one person larger than the amount of people so everyone has enough room to move around comfortably. Pay attention to manufacturer recommended capacities as limits may vary between brands – even those in comparable sizes!

Materials: Next, look at what materials are used to make the tent itself. A few factors to consider when selecting materials include durability, waterproofness, breathability, weight, noise levels from wind and rain and more. Tents range from lightest to heaviest materials with corresponding variation in prices – so its important to match a material to your intended use as well as check for care guidelines for setup and tear down (and cleaning!).

Style: In addition to function, it's important to consider aesthetic preferences when selecting a tent for your camping excursion. Are you looking for something modern or minimal? Or would you prefer a wilder look with bright colours that stands out from the crowd? Your personal style can play into your decision-making process here as well.

Weather Resistance: Finally, research weather resistance ratings applicable to your geographic area or climate concerns when choosing a tent. Look into rainfly designs and whether they offer full coverage or partial coverage (depending on needs). Solid temperature ratings should also be considered especially when dealing with below-freezing conditions while camping – so ensure you understand any rating system used by manufacturers before committing.

Taking these factors into account can help ensure that you select an appropriate tent for your budget that fits all of your camping needs. Now let's move onto selecting the right size and capacity for your camping trip in the next section…
Most Important Highlights
When selecting a tent for camping, it is important to consider size and capacity, materials, style, and weather resistance. Each of these factors should be considered to ensure the tent fits the needs of everyone who will be using it, must fit within the confines of your campsite or geographic area/climate, and should reflect personal style preferences. Research should be done in regards to manufacturers' ratings so that the maximum benefit can be taken from your tent selection.
Selecting the Right Size and Capacity
When selecting the size and capacity of your tent, the number one thing to consider is the number of people who will be sleeping in it. You should also factor in whether you'll be bringing any bulky items with you like a camping stove or extra bags and equipment that may take up space. In general, three-person tents are ideal for two campers, four-person tents are suitable for three campers, and six-person tents are best for four campers.

If you plan to travel solo but have a lot of bulky camping gear you'll need to store inside your tent, choose a two-person tent with extra room. However, if you're using air mattresses or sleeping pads that don't take up much space, then a single-person tent should work perfectly. On the other hand, if you want more room while camping with friends or family, selecting an extra-large tent can give everyone enough room to spread out and not bump into each other as they move around inside.

Another important aspect to consider when choosing the right sized tent is how it will fit in your car or backpack. A larger tent often won't fit well in small cars or backpacks and can become difficult to carry long distances. Be sure to choose a size that will fit in whatever mode of transportation you will be bringing it in.

Size and capacity play vital roles in finding the best tent for your budget. Weighing the considerations discussed above carefully will ensure that your next camping trip is both safe and comfortable. Now, let's discuss discerning the necessary tent dimensions…
Discerning Tent Dimensions
When selecting a tent, it is especially important to consider its dimensions. The size of the tent will impact the comfort and convenience of your camping experience. Weighing the pros and cons of tent sizes will help you find the best tent for your budget.

For starters, consider how many people will be sleeping in the tent. If you are solo camping, then a smaller one-person tent might suit your needs perfectly, but if you plan to camp with family or friends, a larger four- or six-person tent may be necessary for everyone to fit comfortably. Another factor to consider is height: taller tents can provide extra headroom and make getting dressed easier, while shorter tents are less bulky and may be more suitable for backpacking trips. Additionally, think about how much gear you want to bring along with you; if you have to fit in several pieces of gear like a cooler or cooking supplies, then a bigger tent would be better suited for those items than a smaller one.

On one hand, investing in a larger tent can allow you to sleep more people or store your gear with ease. A larger space also provides extra room for movement and activities like reading or playing card games. However, keep in mind that larger tents typically weigh and cost more than smaller tents. Larger tents also require more time and effort for setup and takedown.

In summary, evaluate your camping needs so decide what size of tent would be most suitable for you. Keep in mind that a larger size has its advantages but could add weight and cost to your loadout. Now that we've discussed discerning tent dimensions, let's move on to evaluating tent materials – an equally important factor to consider when choosing the best tent for your budget.
According to an outdoor survey conducted in 2019, the durability of the material and construction is the top priority for camping tent buyers.
In the same survey, 76% of respondents reported looking for weather protection as one of their primary criteria for selecting a camping tent.
Nearly all (99%) of the participants reported considering price when choosing a camping tent, with 66% looking for an option that fits their budget.
Evaluating Tent Materials
When evaluating tent materials, there are several important factors to consider. The material should be waterproof, lightweight, and durable enough to withstand the elements and any wear and tear it may incur during camping trips. Breathability is also important as a tent with adequate air circulation will help keep you cool on hot days.

When selecting a tent, pay careful attention to the quality of the fabric used for the body and fly. Most manufacturers use nylon or polyester for both parts of their tents, but there are differences in these fabrics that can impact how well your tent performs. Nylon is known for being lightweight and quick-drying, which makes it a great choice for backpacking treks. However, it may not be as durable as other fabrics such as polyester or ultra-light ripstop nylon. On the other hand, polyester offers excellent protection from UV damage and is able to resist penetration by water much better than nylon. Ultra-light ripstop nylon combines the benefits of both fabrics while still being lightweight enough for backpacking.

Ultimately, choosing the right tent material comes down to balancing durability with weight. A thicker fabric may offer greater protection from the elements and be more resistant to wear and tear; however, it will also add extra weight that needs to be carried. Be sure to evaluate your options carefully and choose a fabric that meets your preferences when it comes to durability and portability.

After considering weather resistance, breathability, durability and weight efficiency of tent material, the next step is determining whether a lightweight or more durable tent best suits your needs. Lightweight tents offer a great balance between portability and protection but are less suitable for harsh weather conditions compared to their durable counterparts. In contrast, durable tents provide more security against rough winds and rainstorms but can also weigh twice as much as lighter alternatives due to advanced fabric technologies used in their construction. In the next section we will explore why you might want to choose a lightweight vs a durable option when selecting a tent for your budget camping trip.
Lightweight vs Durable
When deciding on a tent for camping, a big decision point is whether to prioritize lightweight materials or durable ones. Lightweight tents are better suited for hikers who are looking to pack up and move over long distances, such as on a multi-day hike, but their light weight can also mean sacrificing durability. On the other hand, heavier and more durable tents withstand bad weather and rough use for years in many cases, but come with the price of extra heft and added bulk.

The best approach to solving this dilemma could be picking a middle-ground option that has some durability and offers one person enough space and protection from the elements with a reasonable weight. These usually carry a higher price tag, but they might be worth it if you need to transport your tent frequently. Additionally, considering the size of your camping group for each camping trip and only bringing as much equipment as needed will help in determining which type of tent is most suitable.

At the end of the day, it's important to think about how often you camp and the conditions you'll be facing when choosing between lightweight vs durable tents. This should help you choose the right tent that meets both your needs and budget.

Now let's look at brand reviews and comparisons to help find the best option available.
Brand Reviews and Comparisons
When it comes to selecting the best tent for your budget, brand reviews and comparisons are an important factor to consider. There are many well-known brands on the market that offer different styles and specifications, so it can be difficult to decide which one is right for you.

The important thing to remember is that not all tents are created equal; some may offer more features for the same price, while others may give you a better quality product. It's important to weigh all these factors when making your decision.

If you're looking for a mid-range tent, consider popular brands such as REI, Big Agnes, and North Face; these brands offer a wide range of options and materials at an affordable price. For example, REI offers a variety of good-quality tents that range from entry-level models all the way up to luxurious four-season tents. Big Agnes also has several great options available in a variety of shapes, weights, and sizes; they even have a few specialized tent models designed specifically for extreme weather conditions. Finally, North Face offers good value with their lightweight and roomy tents that are perfect for weekend camping trips or longer backpacking trips.

On the other hand, if you're looking for something more high-end or specialized, there are also plenty of excellent brands to choose from. Vango, Outwell, Mountain Hardwear, Hilleberg and Marmot all offer some of the best tents available on the market; each brand has its own unique style and advantage depending on what you're looking for in a tent.

Whether you're looking for something mid-range or luxury level, there are numerous quality brands worth considering when choosing the best tent for your budget. However, while brand reviews and comparisons provide valuable insight into what makes each tent unique, there's still one final factor to consider when making your purchase: taking weather and seasonal conditions into account.
Taking Weather and Seasonal Conditions into Account
When considering the best tent for your budget, taking weather and seasonal conditions into account during your research is essential. While all tents should be able to endure light rain or a few hours of strong sun, you'll need to consider whether you'll be camping in extreme weather conditions such as heavy rain and snow, high winds, or humid tropical climates. The more extreme the weather conditions your tent will face, the higher quality construction you'll need for a comfortable and safe experience.

For example, if you plan on camping during winter months, look for a 4-season tent with plenty of poles for greater strength and stability against high winds. Similarly, a 3-season tent with mesh panels offers better ventilation for hot weather camping.

Stronger poles are also recommended for extended use in coastal areas due to salt corrosion. And UPF fabric can be beneficial if there's potential exposure to harsh sunlight during summer months.

No matter what season or weather conditions you anticipate camping during, it is important to look for heavy-duty fabrics and poles that can endure sustained elements over long periods of time. With some careful research, it is possible to find a reliable tent that meets your specific needs without breaking your budget.

Now that we understand how to take weather and seasonal conditions into account when selecting the right tent for our budget, let's turn our attention to the importance of testing the tent in difficult conditions.
Test the Tent in Difficult Conditions
Testing the tent in difficult conditions is an important factor to consider before purchasing a tent. It is one way to ensure that it will stand up strongly against harsh weather and wind, and that it is lightweight but also durable at the same time. However, this isn't always easy to do, as not everyone has access to such testing grounds or may overlook the importance of rigorously testing the tent beforehand.

On the one hand, there are advantages to be gained by testing a tent before committing to purchase it. This can provide crucial insight into how well the tent performs under different conditions. While some tents may be highly rated, they may not hold up in severe weather conditions. By putting a tent through its paces and testing it in difficult environments prior to a camping trip, campers can rest assured knowing they have tested the tent properly and made an informed decision.

On the other hand, many will debate that it is better not to partake in such rigorous testing due to safety concerns. Testing situations outdoors can be unpredictable and can easily result in injury or damage if not done with caution and proper gear. There are also more expensive tents on the market with higher quality materials which are more sturdy, making them less susceptible to wear and tear during testing. Consequently, such tents may not require any form of testing at all.

No matter what campers decide regarding whether or not they should test their tent in difficult conditions before purchasing it, being aware of its features and capabilities will help them make an informed and financially sound decision when choosing the best value for their money. With this knowledge campers can move ahead confidently towards finalizing their selection.
Finalizing Your Tent Selection
When it comes to picking the best tent for your budget, there is no definite answer. Ultimately, the best tent for you will be the one that meets your needs, fits within your budget, and has good reviews from other customers. Below are a few tips for finalizing your selection and making sure you've chosen the right tent for you:

Check Reviews: Check online reviews of the tents you're considering and make sure you've read a variety of opinions from different customers. This can help you determine which tent is more reliable, comfortable, and easy to use.

Think About Size: Size is an important factor when choosing a tent. If you're camping alone or with one other person, choose a tent that is large enough to comfortably fit both people without being overly crowded. Make sure to measure out the floor size area to get an accurate idea of how big it is. If you'll be camping as part of a group, look for tents that can fit multiple individuals.

Consider Comfort: Although most tents will come with standard features such as loops for hanging lights or pockets for storing items, consider how comfortable it is going to be once inside. Are there ventilation options and mesh screens designed to keep out pests? Does it have a waterproof or PU-coated flooring? How high is the ceiling? All these features should play into your selection process.

Weigh Up Costs: Weigh up the cost of buying and replacing parts like poles or pegs against purchasing an all-in-one package that could be more expensive upfront but cheaper in the long run if something breaks. Consider also what extra accessories or add-ons may be necessary like sleeping bags, camping chairs, cooking utensils, etc., and factor those costs into your overall budget when shopping around.

Compare Brands: Compare multiple brands before deciding on one particular tent. Some brands may be more affordable than others, provide better customer service, or even have more options available such as additional accessories like built-in air pumps or custom benches and tables. Consider all these factors before making your purchase decision so you get the best tent for your budget.

By following these tips and tricks when selecting a new tent, you can ensure that you'll end up with the best possible product for your budget and needs. Happy camping!
Answers to Frequently Asked Questions with Detailed Explanations
What are the important features of a good budget tent?
When selecting a good budget tent, there are several important features to consider for both comfort and durability.

First, look for tents with an effective structure, such as pole design, interior space and weatherproofing. A sturdy frame is key when selecting a tent, as it won't collapse easily in wind or rain. You'll also want to look for interior space that can comfortably accommodate as many people as you plan to sleep in the tent. Additionally, check that the fabric is waterproof to keep you and your camping companions dry in inclement weather.

Other features to consider include ease of setup and efficient ventilation. Look at how many poles the tent requires and whether the instructions are easy to understand. Many budget tents come with simple setup instructions, making it easier to get what you need quickly. Be sure to check that the tent has good ventilation to reduce condensation build up inside the tent when camping in humid climates.

Finally, find tents with additional pockets, storage options, and built-in vestibules for all your gear storage needs. Some tents also come with bonus features like porch awnings or no-see-um mesh windows for added ventilation without insects getting inside.

By taking into account these important features, you can choose the best budget tent for your needs.
What factors should I consider when choosing a tent that fits my budget?
When choosing a tent that fits your budget, it's important to consider several factors:

1. Size and Shape: Think about how many people will be camping with you, as this will determine what size and shape of tent you should look for. If you plan to just bring one person, then a smaller dome or A-frame tent is probably sufficient. For larger groups or families, you may need to look for a bigger cabin or geodesic tent.

2. Durability: You should also consider the durability of the tent; make sure it is made from good quality materials that can withstand the elements. Look for features such as waterproofing technology, strong poles and seams, and ripstop fabrics.

3. Price: Of course, price is an important factor to consider when choosing a budget-friendly tent. Make sure you shop around to find the best deal and compare different brands and materials to find something in your price range without sacrificing quality.

4. Accessories: Last but not least, keep in mind any extra accessories that might come with the tent such as overhead mesh pockets or curtains that could increase its functionality without breaking the bank.
What types of tents are most affordable?
When choosing a tent for camping on a budget, there are several types that offer great value.

Firstly, pop-up tents are a great choice as they are relatively affordable and easy to set up, requiring minimal amounts of time and effort. These tents are lightweight, compact and ideal for smaller groups of up to three people.

Next, dome tents are also a cost effective option as they can come in a variety of sizes at varying price points. Dome tents are quick and straightforward to assemble, making them perfect for campers with limited time or resources. They generally provide more space than pop-up tents too, making them an ideal choice for larger groups.

Finally, backpacking tents can be very inexpensive if you know what to look out for. Generally made from nylon or polyester fabric, these tents are designed for lightweight carrying over long distances. They may not be the best option for all camping trips but they work especially well when weight and portability is important.

Overall, pop-up, dome, and backpacking tents are all great options that offer affordability when looking to buy a tent on a budget. With careful consideration of size requirements and usage needs, any one of these tent types can be the perfect choice for your next camping adventure!
Great Family-Friendly Activities You Can Do In The Lake District Looking to get your kids immersed in the great outdoors? Bringing them to the National
Read More »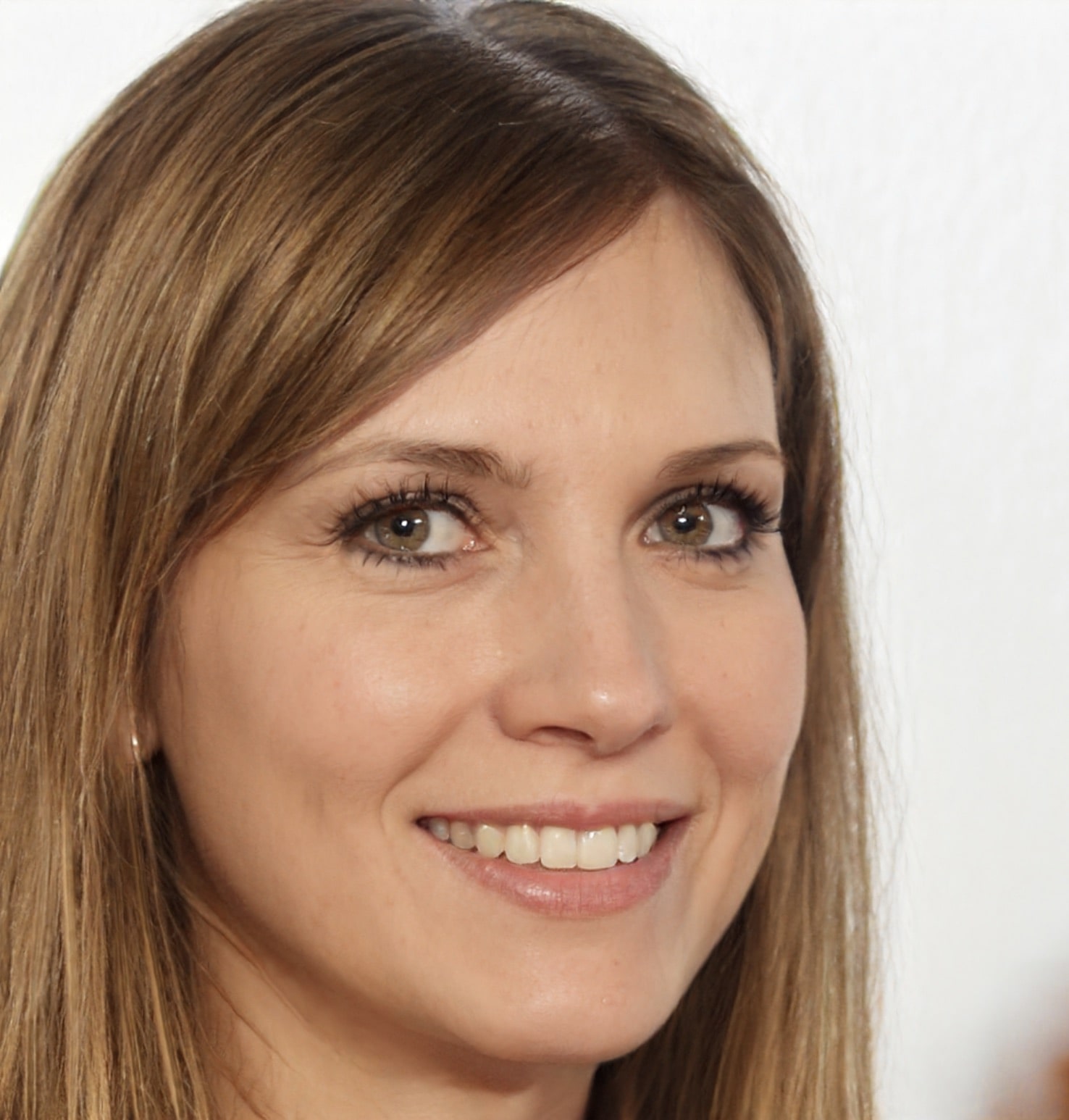 Hi, I am Amy I have two loves in my life camping and writing. When I am not writing for The Expert Camper, I am usually camping. Lake District is one of my favourite spots, but really anywhere in the UK under canvas I am happy.