The Lake District is a wonderful place, full of history, beauty, and excitement.
It truly has something special for everyone.
For nature lovers, the beauty of the lakes and wildlife are sure to make a trip here unforgettable.
For castle enthusiasts, the Lake District is certainly not an area to skip. 
The area is home to several grandiose castles, but we recommend checking out this list of top castles to visit in the Lake District to get the most out of your visit.
These four castles are considered fan favourites, and they delight visitors and locals alike every day.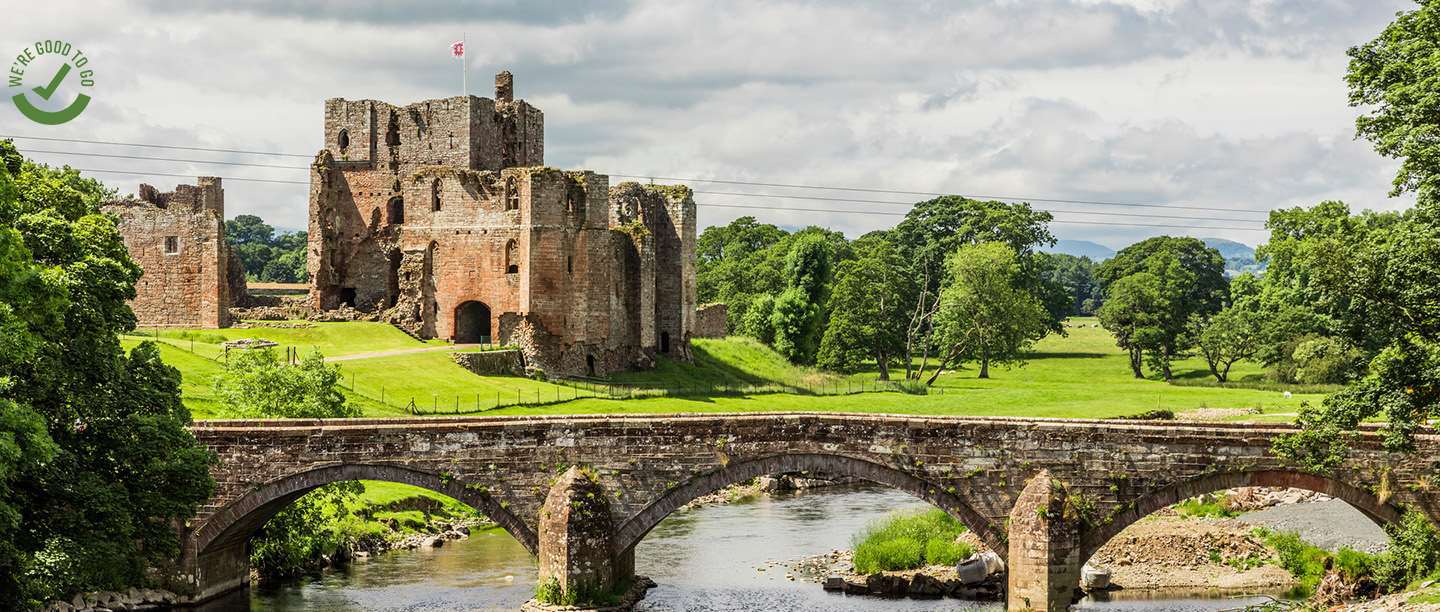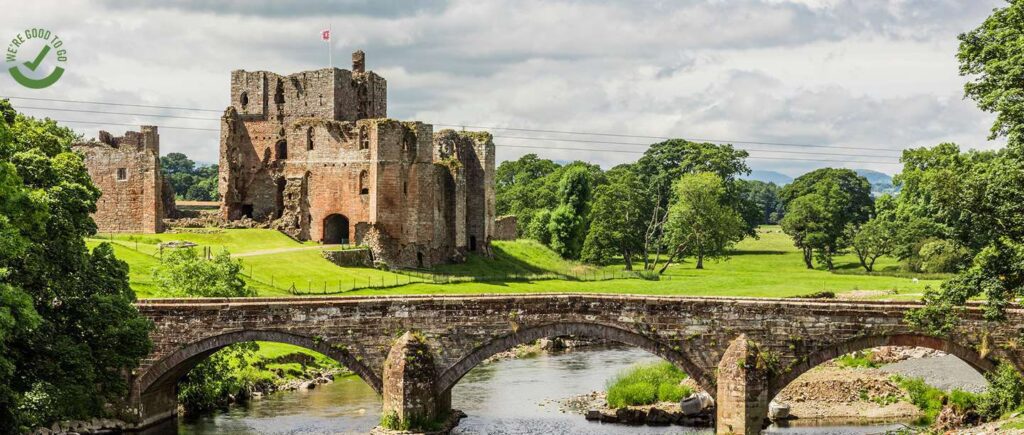 Sitting on the edge of the River Eamont, Brougham Castle is a magnificent historical site. While now mostly in ruins, Brougham is the top castle to visit in the Lake District for its multiple beautiful gardens and surrounding sights, so much so that it is a popular location to take wedding photos. Picnics are also a well-liked activity in this picturesque landscape.
Visitors of Brougham can enjoy touring all four storeys of the keep as well as the grounds. There are several unique and interesting passageways and spiral staircases throughout the structures, which make for an exciting day of exploration.
Other amenities at Brougham include a gift shop with English Heritage souvenirs, various food and drink options, and an exhibit of Lady Anne Clifford's life. Guests usually spend about 45 minutes at Brougham Castle. For this reason, it is a top castle to visit in the Lake District for a quick adventure.
Brougham was one of the five Clifford family castles. It was built on the site of Brocavum, an old Roman fort.
Important Details for Visiting:
There is no parking on-site, but there is free roadside parking.
Service dogs are welcomed.
Entrance fees apply to all guests who are not English Heritage members.
Advance booking is required for all visitors, whether or not they are English Heritage members.
Brougham Castle, Moor Lane, Penrith, Cumbria, CA10 2AA, United Kingdom
While a visit to Brougham Castle is usually a day trip, some guests prefer to stay in a local hotel. There are many wonderful places to choose from, namely Ashberry Guest House, North Lakes Hotel and Spa, and Queens Head Inn.
Brough Castle rests upon a hill above the Stainmore Pass and the valley of Swindale Beck. It had quite a significant role in history as a strategic location for the Romans, making it a top castle to visit in the Lake District for anyone interested in Roman history.
While Brough Castle had many expansions, renovations, and improvements over the years, it now sits in ruin. Lady Anne Clifford is responsible for most of the additions, many of which are still visible to this day.
Brough Castle is open to the public every day for free. Most visitors spend about an hour exploring the ruins.
Brough is another one of the five Clifford family castles. The Clifford family added additional living spaces during renovations that unfortunately burned down after a great Christmas party in the 1520s.
Important Details for Visiting:
Limited parking spaces near the Castle. Parking at Brough Castle Farm is not permitted.
Farm livestock will be present.
Open daily. Be sure to check the hours of operation as they change seasonally.
The entrance to Brough Castle is via a kissing gate.
Brough Castle, Church Brough, Cumbria, CA17 4EJ, United Kingdom
Similarly to Brougham, there are plenty of hotels and lodging options near Brough Castle. In fact, these two historic landmarks are only about 30 minutes by car away from each other. Many guests choose hotels closer to Brougham Castle, but that is not a necessity. The Inn at Brough is closest to Brough Castle, and the Pennine Boutique Hotel is also a convenient place to stay.
Carlisle Castle is the top castle to visit in the Lake District for history lovers. Cumbria's Museum of Military Life is on-site and has all of the details. From the Scottish occupation under David I to the storey of Bonnie Prince Charlie, the exhibition has it all.
Guests often enjoy exploring the medieval-style rooms and the surrounding castle walls. The Warden's Apartment is a popular area. So is the Captain's Tower, which is one of the best-persevered gatehouses in the United Kingdom.
Important Details for Visiting:
Booking in advance is required for entry.
Tickets for English Heritage members are free.
Parking on the castle grounds is only for disabled guests. All others must park in any of the several nearby lots. 
Service dogs are allowed in all areas. Non-service animals may not enter the exhibition or military museum. 
Carlisle Castle, Castle Way, Carlisle, Cumbria, CA3 8UR, United Kingdom
Carlisle Castle is located right outside a bustling town area and, as such, hotels and lodging are plentiful. The Halston, Abbey Court, Cornerways Guest House are all highly rated and relatively close by.
Dating back to Roman times, Appleby Castle is truly a history-rich part of the Lake District area. This motte and bailey castle is one of the few remaining Norman keeps intact, making it a must-see landmark.

Located along the River Eden, visitors to Appleby get exclusive fishing rights to the river's prime salmon, trout, and grayling, making it the top castle to visit in the Lake District for fishing. Guided history tours, afternoon teas, and other special events will keep everyone busy and entertained.

Appleby is a renowned wedding venue. In fact, it is considered one of the most romantic locales in Cumbria. The in-house wedding coordinator and staff at Appleby Castle are well-versed in creating specialised ceremonies and take great pride in satisfying every couple's needs.
Appleby Castle was Lady Anne Clifford's preferred home during the 17th century, making it the top castle to visit in the Lake District for those interested in her extraordinary life. 
Important Details for Visiting:
Appleby Castle can be booked for weddings, business conferences, sporting events, and more.
Guided tours and afternoon teas require booking in advance.
There is no wheelchair access.
Guests have exclusive fishing rights in the River Eden below the weir.
Boroughgate, Appleby-in-Westmorland CA16 6XH, United Kingdom
Appleby Castle now operates as a hotel. There are 12 lavish bedrooms as well as 3 individual cottages on the grounds. It is a top castle to visit in the Lake District for on-site lodging.

However, should other accommodations be needed, there are plenty of wonderful hotels and lodging nearby. For example, The Royal Oak Inn, Tufton Arms Hotel, and the Bongate House are all just a short drive away and are beloved by visitors.
The castles in the Lake District are sure to amaze with their historical intrigue and natural beauty. Brougham, Brough, Carlisle, and Appleby are some of our favourites. However, you'll only gain more knowledge, inspiration, and appreciation for the Lake District when you visit several of these iconic castles.

We recommend planning a trip to see multiple sites since they each have their own wonderful characteristics and are within a few miles of each other. Visiting these top 4 castles in the Lake District is completely doable on a casual weekday off from work or during a weekend getaway!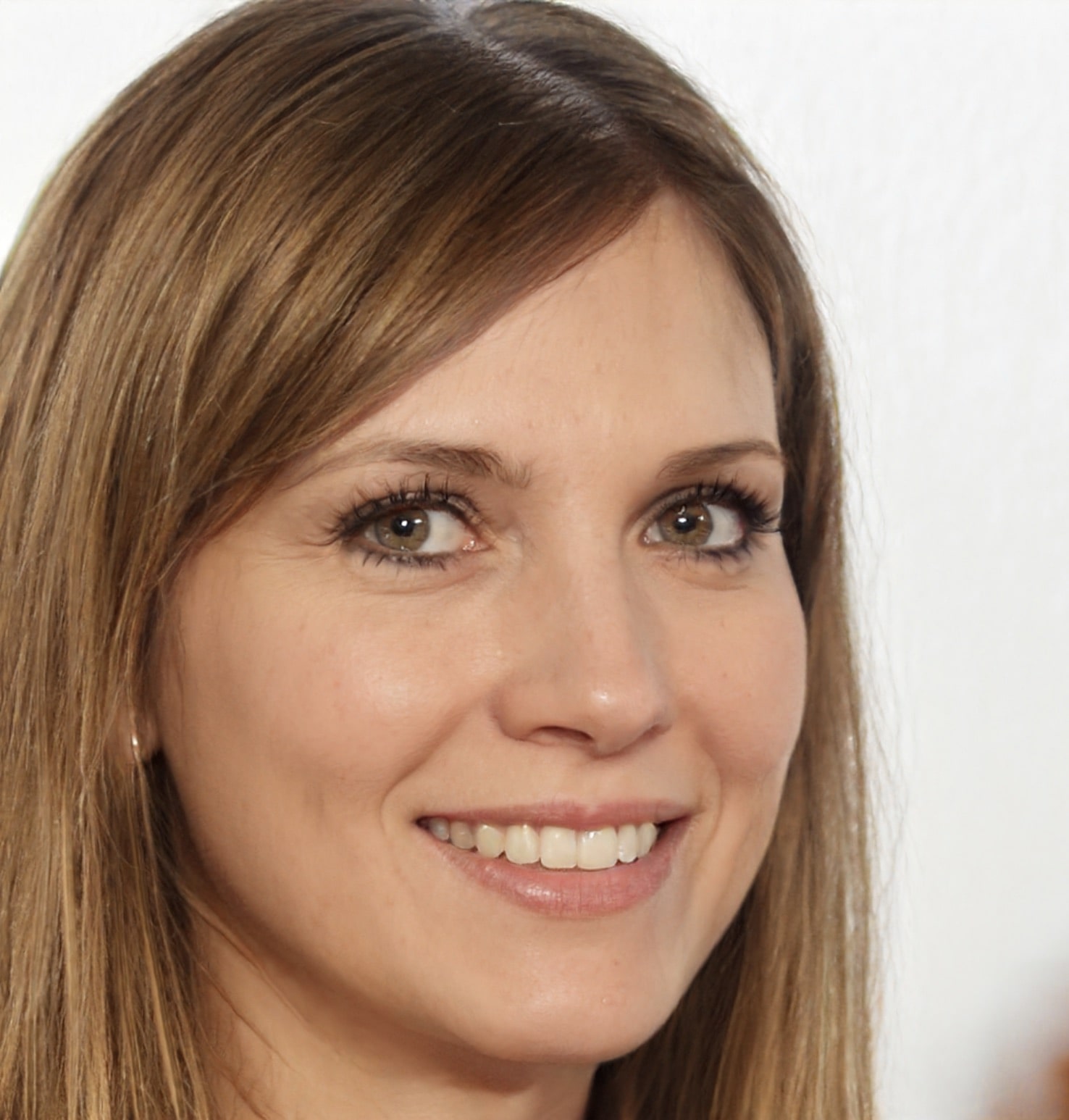 Hi, I am Amy I have two loves in my life camping and writing. When I am not writing for The Expert Camper, I am usually camping. Lake District is one of my favourite spots, but really anywhere in the UK under canvas I am happy.