Ah, Scotland. It's no wonder this destination is beloved by so many. From the extraordinary heather-covered hills to the iconic lochs, dramatic castles, and flavourful whisky, Scotland is an enchanting and unique place to explore. And what better way to explore Scotland than from a tent in the wilderness?

Camping in Scotland offers a rare chance to fully connect with nature and enjoy the quaint countryside away from the hustle and bustle of everyday life. To make sure you have the ultimate Scottish camping adventure, here's a list of 10 must-do activities – some of which are off the beaten path – that will make your trip really special. So grab your tent, pack your survival kit, and let's delve into Scotland's great outdoors!
Scotland offers a variety of outdoor activities including hiking, fishing, visiting historic sites and castles, wildlife watching, kayaking, and more. Whatever your preference, there is sure to be something special for you to enjoy when camping in Scotland.
Exploring the Natural Beauty of Scotland
Exploring the natural beauty of Scotland is one of the best ways to take in its scenery and culture. From its dramatic mountain peaks to its green pastures, there are countless outdoor activities to enjoy in Scotland's diverse landscape. From rock climbing and scrambling on Ben Nevis – the highest peak in the UK – to fishing for salmon in the rivers, those looking for a unique adventure will be spoilt for choice. What's more, Scotland is renowned for its wildlife-rich lochs, providing fantastic opportunities for bird watching, wildlife photography, and canoeing through tranquil waters.

However, it is also important to remember that engaging with nature comes with some risks such as encountering wild animals or getting lost out on the trails. To protect yourself and your equipment from danger, make sure to research your route beforehand and bring along any appropriate safety gear like a map and compass if you plan on venturing off the beaten track.

It goes without saying that Scotland provides plenty of opportunities to explore its rugged terrain up close. Whether visitors choose to embark on a leisurely walk through Glen Coe Park or challenge themselves with a mountaineering expedition in The Cairngorms National Park, one thing is certain: Scotland's pristine wilderness should not be overlooked during a camping adventure. The key is exploring safely and being mindful of your surroundings.

Having experienced Scotland's vast natural beauty first hand, visitors can then turn their gaze towards Scotland's stunning views from above – taking in all that this captivating country has to offer from high up in the sky.
Key Summary Points
Scotland is renowned for its diverse and natural beauty, featuring rocky mountains and lush rivers. There are many outdoor activities to partake in but visitors must be aware of the risks that come with exploring its wild terrain – research your route before setting out and bring safety gear (e.g. map and compass). Scotland is also an ideal country for camping, but remember to stay aware of your surroundings as you explore. Once you have experienced the country at ground level, Scotland's spectacular views can be enjoyed from above.
Taking in the Views of the Scottish Landscape
After exploring the natural beauty of Scotland it's time to take in some of its renowned and breath taking scenery. From majestic mountains to rolling hills, lochs, coastlines, and forests there is something for everyone to enjoy. The panoramic landscape of the Scottish Highlands is a must-see and many visitors recommend taking the pit stops along the A82 route from Glasgow down to Inverness where one can capture spectacular views.

Munnock Pass in Argyll & Bute offers an especially stunning setting atop mountain peaks giving visitors sweeping views of beautiful lochs and lush greenery. For more experienced travellers with a knack for heights, some of Scotland's more treacherous activities such as hiking Ben Nevis or scaling Schiehallion may be the right way to go. Forest paths can also be explored either on foot or by bike with incredible vistas awaiting along the way.

No matter the activity chosen, make sure to bring along a camera or binoculars; they will come in handy for spying out a variety of Scottish wildlife as well as capturing unforgettable moments from your camping adventure.

And these experiences don't need to end once you head back indoors; there are plenty of ways to appreciate Scotland's splendour even away from the outdoors including scenic drives or day trips throughout some of its most famous regions such as Loch Lomond National Park and Cairngorms National Park.

From hills and mountains to castles perched atop cliffsides, Scotland never fails to dazzle and its picturesque villages and towns offer something special. Each town has it's own unique charm worthy of exploration so grab a map and start planning your next stop!
Visiting Picturesque Villages and Towns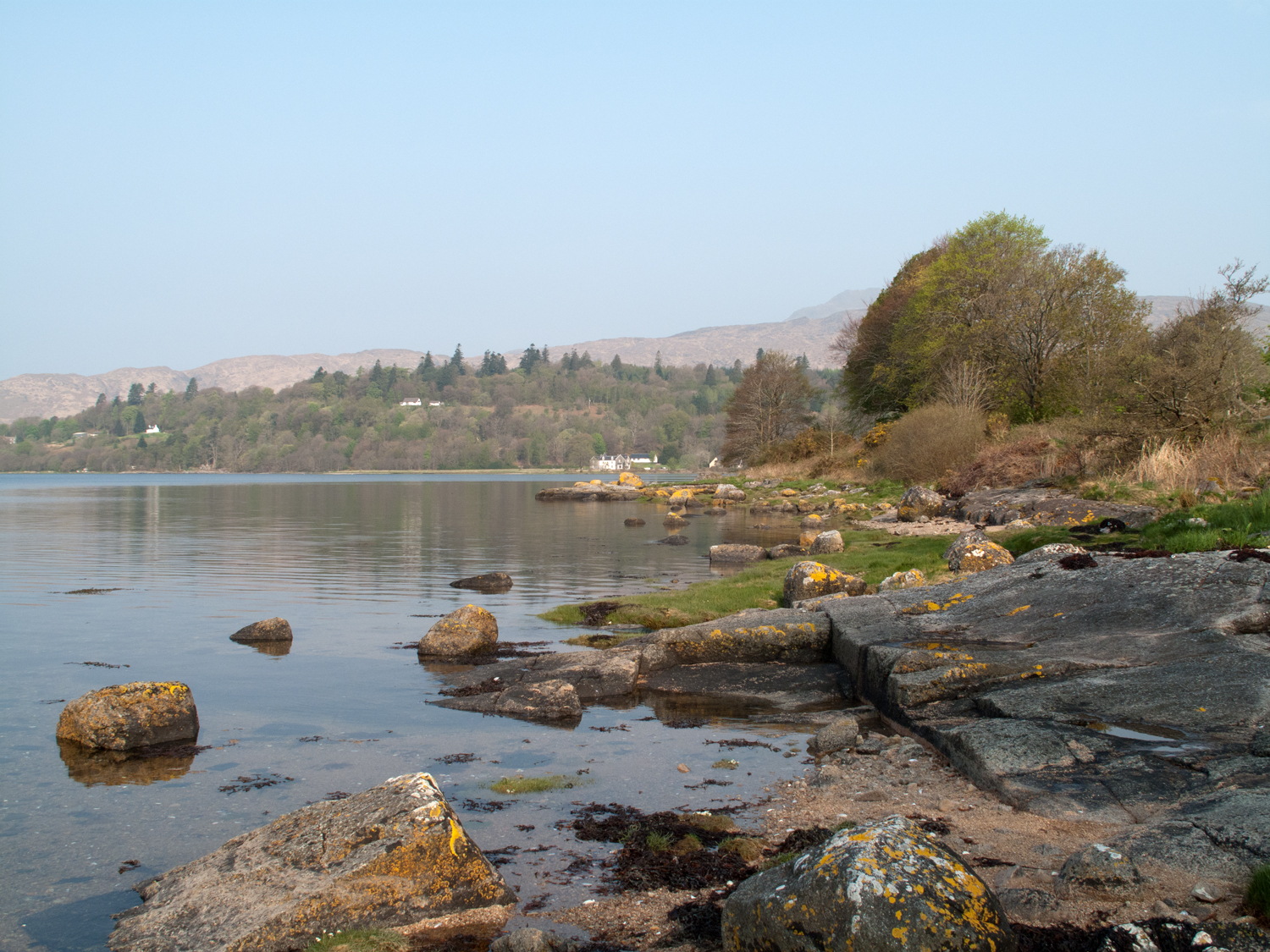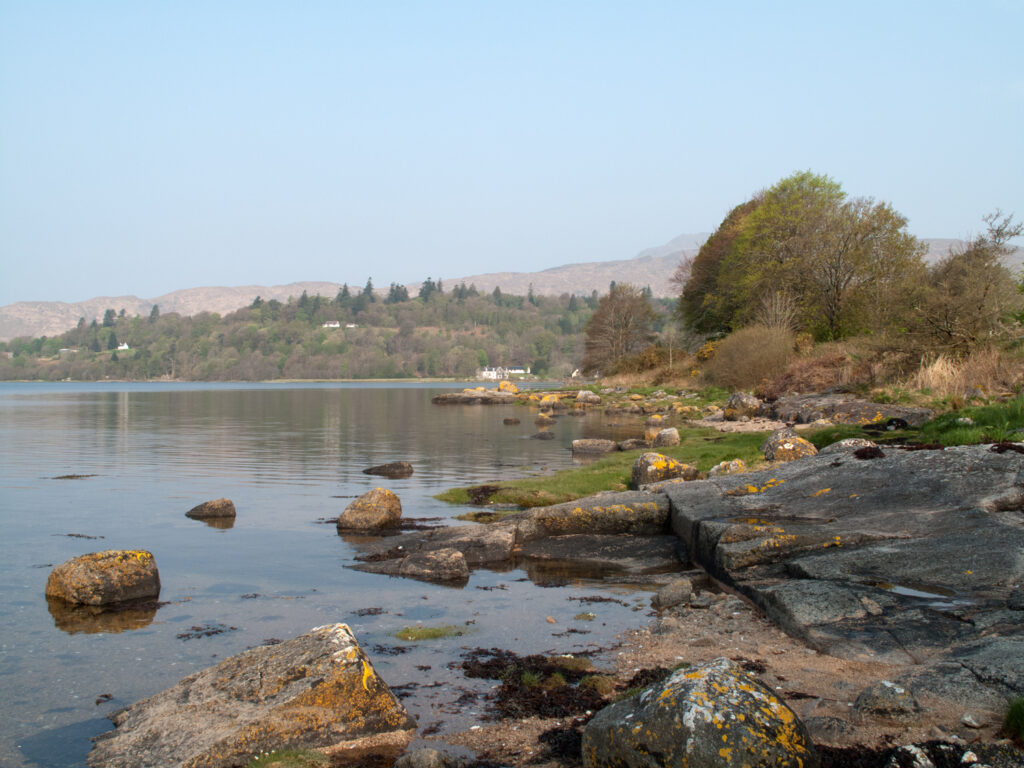 After taking in the views of the stunning Scottish landscape, why not take a step back in time and visit some of Scotland's picturesque villages and towns? From old-world harbours to cobbled streets, dingy alleyways and stone buildings, each village and town has its own unique charm. A great place to start is the often underrated town of Strontian located in the Western Highlands. This quaint harbour town will transport you back to another era with its traditional fish-drying racks and wooden fishing boats. Another must-visit is Inveraray, its beautifully preserved 18th century castle is an absolute sight to behold.
No matter which village or town you visit, history will come alive as you interact with locals and discover the customs, traditions, crafts and stories that are so deeply engrained in Scotland's culture. Whether you go for a walk around or spend a day exploring these idyllic settings, visiting villages and towns in Scotland is sure to be one of the highlights of your camping adventure. With that being said, it's time to delve further into Scottish culture by discovering local history and culture from fascinating museums to galleries brimming with works of art.
Discovering Local History and Culture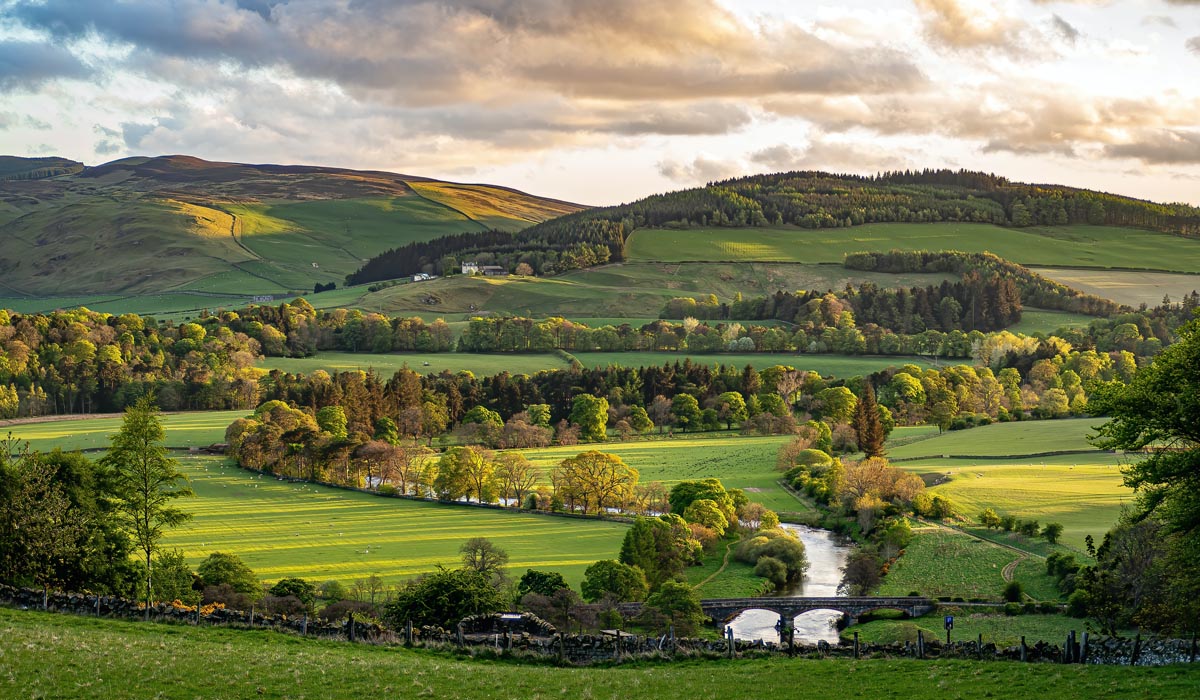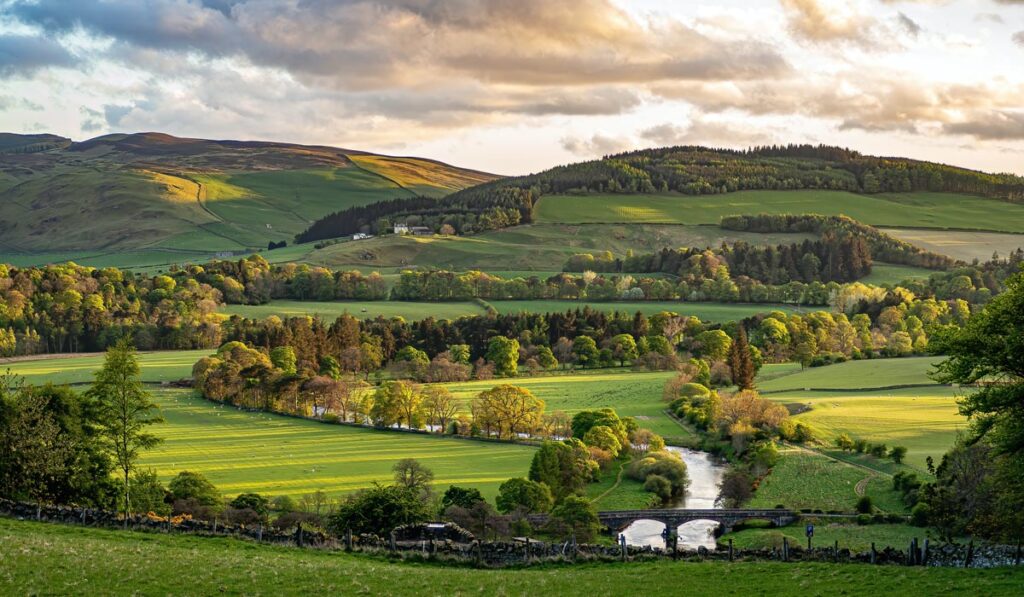 Exploring Scotland's local culture and history is an experience unlike any other. From the rolling hills of the Scottish Borders to the bustling streets of Glasgow, travellers can uncover their own share of Scottish culture and heritage right from their campervan. Whether it's stopping by old castles or simply visiting a quaint country pub, discovering Scotland's local history and culture can enable visitors to make lifelong memories and gain a better understanding of the area.
One must-do when exploring Scotland's local scene is a visit to the National Museum of Scotland in Edinburgh. Brimming with centuries of artifacts chronicling Scotland's past, this museum offers visitors an easy way to become acquainted with traditional art, royal regalia, natural science objects, scientific inventions, world cultures, and more. The stunning architecture is also well worth appreciating.
For lovers of textual archives, a visit to the National Library of Scotland should be on the top of any Scotland itinerary. Founded in 1525, this library holds nine million items including rare books from medieval times and others containing illuminated texts and musical records. Additionally, its vast collection includes genealogical sources ideal for those looking to gain insights into their own family history.
Visiting Aberlour village is another excellent opportunity for travellers to explore Scotland's rural history and cultural traditions. Since 1875, this small town has been known as one of Scotland's most beautiful whisky distilleries with an absolutely captivating distillery experience that explores its distinct highland past.
By taking some time out from camping purposefully inside picturesque villages and towns within Scotland in order to learn more about the local history and culture within the area, travellers can find themselves immersed in a truly unforgettable experience. With that newfound knowledge and understanding about Scotland, your next adventure awaits you on the greenbelt grassy landscapes scattered across the nation.
Adventuring Through Green Belt Landscapes
Adventuring through Scotland's impressive green belt landscapes is one of the most unique activities for any camping adventure. Scotland boasts a diverse range of natural beauty, from rolling hills and tranquil glens to rugged mountains and picturesque lochs. With miles of well-marked trails crisscrossing the country, visitors can choose to explore on their own or take part in guided tours for more in-depth adventures.

Some believe that exploring Scotland's wild spaces should be done with great caution and limited impact. When travelling through these remarkable areas, it is important to stay respectful of the land by following all rules and regulations as set out by Scotland's various governing bodies. This includes adhering to local regulations, such as limits on motorized vehicles off road, as well as environmental considerations such as leaving no trace after spending time outdoors.

Others argue that exploration should be unrestricted, allowing visitors greater access to Scotland's spectacular vistas and allowing for further activities such as white water rafting or mountain biking. Studies have shown that managed recreational activities create jobs and offer benefits to the local economy while also providing economic opportunities to tour operators, guide services and other related businesses. Furthermore, research has indicated that increased access often raises public awareness about environmental issues associated with Scotland's natural spaces.

Ultimately, adventuring through Scotland's green belt landscapes is a fantastic way for campers to explore its vastly diverse landscape up close – no matter what angle they decide to take – while also contributing to both a sustainable economy and a healthy environment. As you continue your camping adventure, the next step may be the perfect opportunity for discovering some of Scotland's wild inhabitants.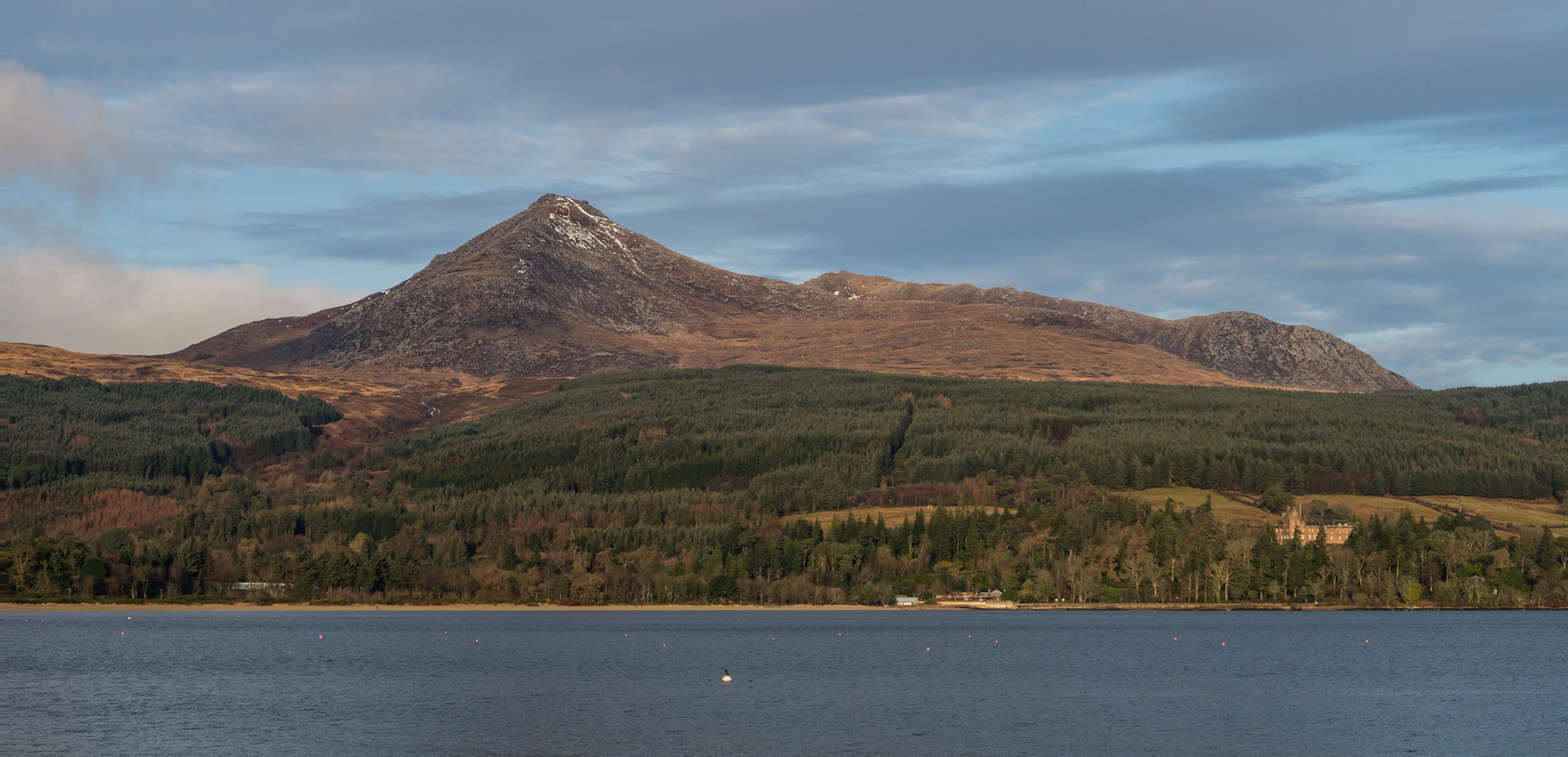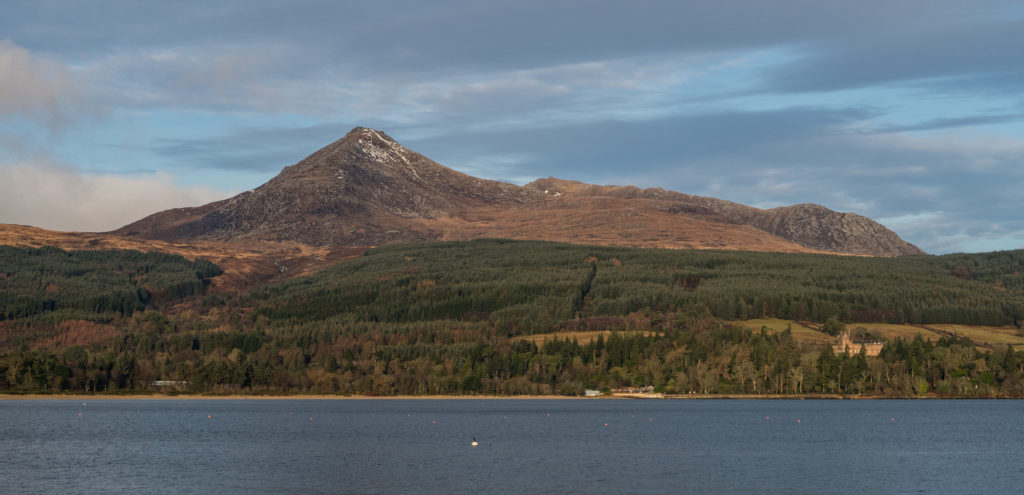 Catching a Glimpse of Wildlife
Transitioning from the vivid, diverse landscape of Scotland's rolling green belt terrain, those looking for a full outdoors experience may want to explore the wildlife that the country has to offer. Scotland is known for its unique wildlife, with iconic species such as red deer, capercaillies and wild cats. Birdwatching is also popular with ptarmigans, golden eagles and black grouse among the most sought-after sightings.

The debate over whether or not it's ethical to observe animals in their natural habitat can be heated but ultimately comes down to personal preference. Proponents argue that observing wildlife responsibly can bring positive benefits to conservation efforts, while opponents maintain that presence can cause distress and disrupt animal behaviour. Both sides can agree however, that education and respect should be exercised when interacting with any animal species.

Experienced nature photographers often plan their trips in advance by researching wildlife migration patterns and an area's history of being good for opportunity sightings. Hiring experienced tour guides is another smart option. Once on a tour, visitors should remain quiet at all times so as not to scare away animals from their habitats. Alternatively, staying upwind will help prevent a potential scent disturbance from alerting nearby animals of your presence.

No matter how travellers choose to view wildlife in this country, one thing is certain: sightings are very captivating experiences anyone visiting Scotland won't soon forget. With that in mind, let's start our next stop on Scotland's rugged cultural journey by visiting some of its castles and historic sites — an adventure which promises even more awe-inspiring moments!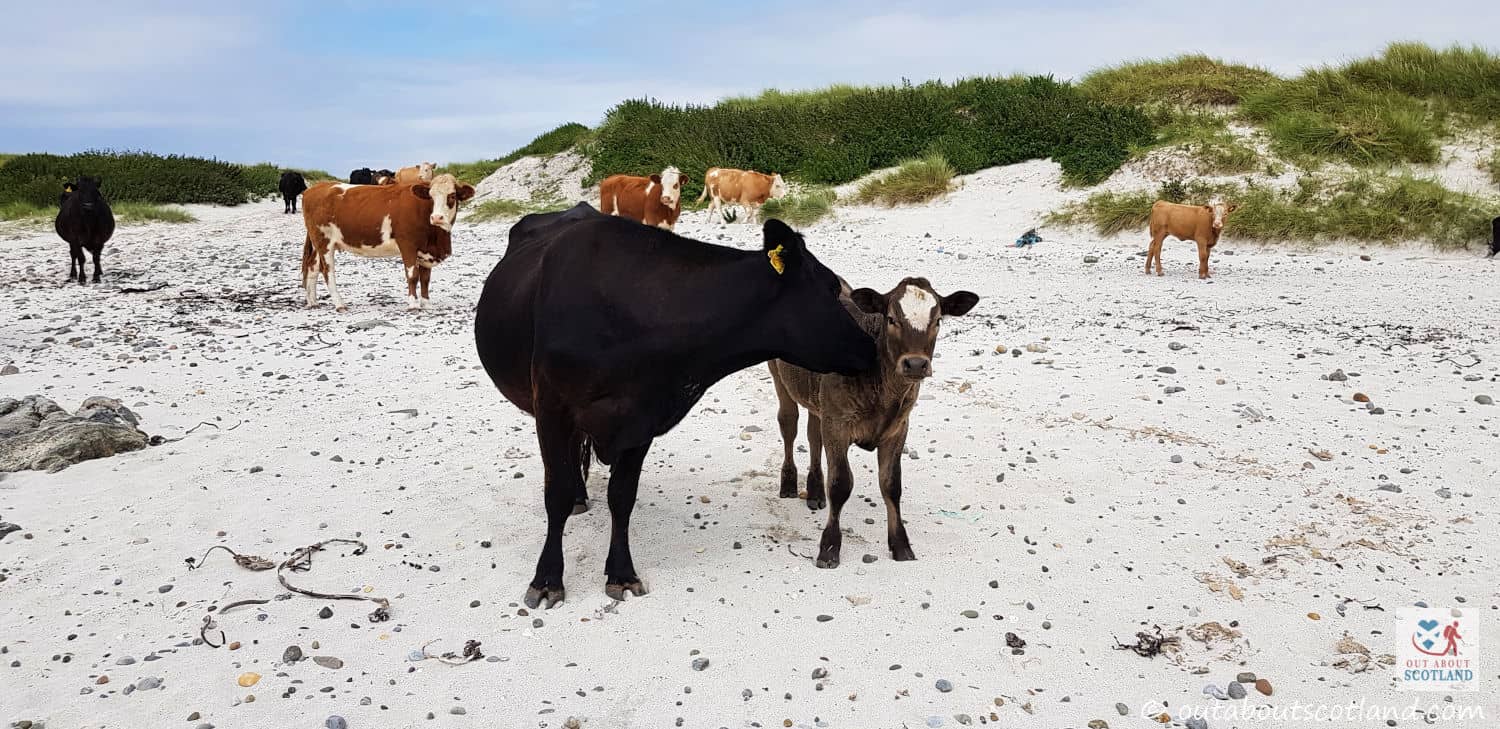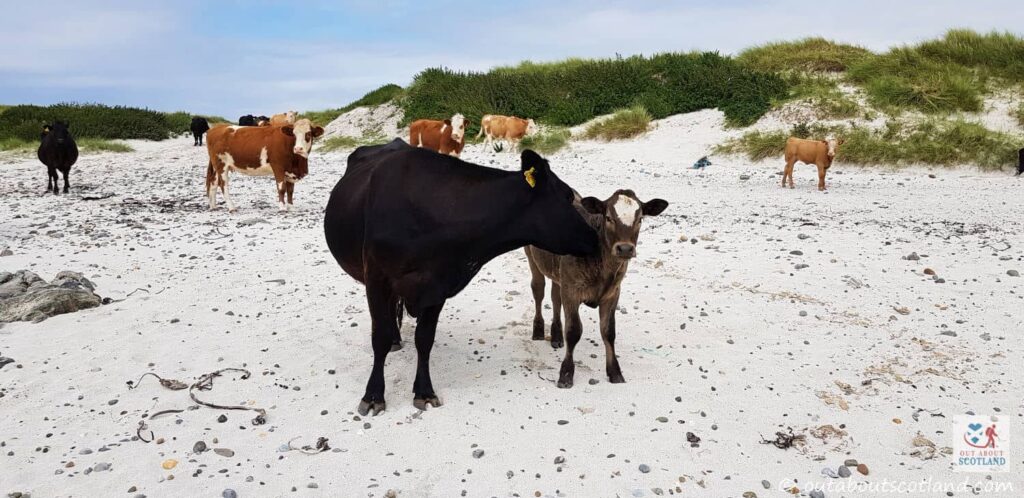 Visiting Castles and Historic Sites
Scotland offers an abundance of castles, palaces, libraries, and historic sites to explore. Visiting these icons of Scotland's history will be a must on any vacation itinerary. Take the chance to wander through impressive ruins from ancient times or stand in awe within majestic stone walls that have withstood the test of time.

One example is Edinburgh Castle, a royal fortress dating as far back as 1093AD. This iconic structure stands guard over the city with its picturesque views and detailed architecture. It houses many important relics, including Scotland's crown jewels and Stone of Destiny. Others such as Urquhart Castle sit along the banks of Loch Ness and boast breath-taking views of one of Scotland's largest lochs.

Not only do these castle tours give you a chance to immerse yourself in Scotland's past but they also offer spectacular photo ops of some of the country's most recognizable scenery. Whether it is a day trip out of town or just something to add to your list during a staycation, there are endless opportunities to find an adventure amongst Scotland's historical gems.

This exploration won't just provide an enriched cultural experience but will create lasting memories that you will cherish for years to come. As you continue your camping excursion through Scotland, now is the time to explore her customs and explore everywhere from quaint villages to bustling cities – each with their own unique flavour of Scotland's culture!
Experiencing Scottish Culture
Leaving castles and historic sites behind, travellers have another incredible opportunity for experiencing Scotland – its rich culture. From whiskey tastings to folk music, sampling the traditional offerings of Scotland is not just a great way to spend an afternoon, it's a great way to get in touch with local history and heritage. Plus, by participating in such activities, many locals believe that their heritage can be shared and even preserved for future generations.

Whiskey tastings are plentiful throughout Scotland with the country's variety of regional whiskies proving popular among visitors and locals alike. Of course, learning about the process of making whisky is often as interesting as enjoying a tasting and there are plenty of distilleries eager to teach this craft. Additionally, interesting facts about whiskey and Scottish history often come up during educational experiences and can create an amazing connection between past and present.

Music plays an important role in Scottish culture as well, and live music venues provide campers with the ideal environment for getting to know what makes Scottish music unique. From bagpipes to folk songs, performances like these provide yet another glimpse into Scotland's storied past and cultural fabric. Traditional pubs also offer visitors a great place to enjoy local drinks in a community atmosphere designed for days off from exploring the great outdoors.

No matter which activity campers decide to explore first, diving into Scotland's diverse culture is truly a memorable experience. While walking through castle ruins provides one type of history lesson, connecting with locals over whisky or hearing live music offers travellers something unique that cannot be found anywhere else on earth. With so much cultural sightseeing available for campers of all ages, a true understanding of Scottish life awaits those who take time out of their camping adventure to explore.

The fun doesn't stop here though; now that explorers have had the chance to take part in traditional experiences from castles to culture, it's only right they should enjoy some classic beachside activities too! From lounging on sandy shores to sampling seafood specialties at quaint seaside eateries nearby, there's something for everyone when it comes to coastal vacations along Scotland's vast coastline.
Swimming at Coastlines and Beachside Resorts

After experiencing Scottish culture, the next must-do activity on your camping trip should be to enjoy a dip in Scotland's magnificent coastlines and beachside resorts. From the Isle of Lewis and Harris, to North Berwick and Dunbar, Scotland boasts some of the best waters in the world and is home to over 12,500 miles of stunning coastline. Whether you're a swimmer, a surfer, or simply looking for a leisurely dip, Scotland's incredible beaches have something for everyone.

Swimming at one of Scotland's many pristine coastlines allows visitors to appreciate breath-taking scenery and explore stretches of golden sands nestled between rolling hills. Uninterrupted views of rugged coastlines provide an ideal backdrop for any day out. South Bay in Ayrshire is one such seaside discover, adorned with plunging cliffs and spectacular waves that crash against the shoreline – an unforgettable experience in itself.

If splashing around in knee-deep water is more your thing then beachside resorts can also accommodate. Popular destinations like North Berwick are equipped with leisure pools, calm riverside spots and kid-friendly attractions – giving thrill seekers, families and casual beachgoers an opportunity to make memories without having to go too far out into the open sea. Furthermore, beach towns like Troon are fully equipped with all of the necessary amenities such as life guards and food outlets which provide further convenience for those who want to make their visit as enjoyable as possible.

While there are plenty of reasons why swimming at beaches and resorts should be included on your camping adventure itinerary – it's also important to bear in mind certain safety precautions that should be taken when venturing out into open waters. Steer clear of high-tide areas as this can increase the risk of you becoming swept away by strong currents. Additionally, bringing personal floating devices such as buoyancy aids or life jackets should always be considered – especially if you're visiting unfamiliar spots or travelling with minors. Taking these measures will ensure that your stay is nothing less than safe and enjoyable while making your time spent swimming at Scottish coastlines truly memorable.
Answers to Common Questions Questions:
What is the best way to explore Scotland while camping?
The best way to explore Scotland while camping is to take your time and really immerse yourself in the landscape. Choose activities that will allow you to enjoy both the natural beauty of the country as well as its cultural heritage, such as hiking, mountain biking, kayaking and wildlife spotting. Keep an eye out for unique local events like traditional music festivals, Highland Games or archaeological sites. Also try spending a night or two under the stars and see if you can spot a meteor shower or Northern Lights! With careful planning and consideration of all these elements, you can create an unforgettable adventure.
What are some of the best and most unique camping spots in Scotland?
When it comes to unique and unique camping spots in Scotland, there are many options! For a truly outdoors experience, Glencoe Camping & Caravanning site is an ideal spot. Surrounded by stunning slopes and ancient forests, this site offers excellent facilities including a large outdoor swimming pool and spa area for total relaxation. An abundance of walks and breath-taking views make this the perfect place to spend the evening. The Skara Brae Stone Age Village also makes a great urban camping destination. Located on Orkney's west coast, the site contains traces of human settlements back 8500 years. It's considered one of the best-preserved Neolithic sites in Europe and is well worth exploring. If you're looking for something more advanced, then why not explore wildlife camping in Inver Moriston? Here you can enjoy nature up close with access to whale watching excursions, kayaking, fishing and more. Plus there are plenty of sites offering luxury units for complete comfort during your stay. Finally, those who prefer something a bit more rustic should consider Bayview Farm Campsite near Oban. This family-run farm campsite allows visitors to immerse themselves in the countryside while enjoying guided birdwatching walks and traditional Scottish dishes served at their onsite restaurant.
What kinds of outdoor activities can be enjoyed while camping in Scotland?
When camping in Scotland, there's no shortage of outdoor activities to enjoy. Whether you prefer an adrenaline-packed adventure or a more leisurely paced holiday, Scotland has something for everyone. One of the top activities to do on your Scottish camping holiday is hillwalking. From mountain passes to coastal trails and rugged glens, Scotland is home to some stunning landscapes and its walking routes are hard to beat. You can take in the beauty of the rolling hills, stunning lochs and wild terrain with a leisurely walk or challenge yourself by taking on more strenuous ascents – the choice is yours. Another great activity while camping in Scotland is wildlife watching. Whether you just want a glimpse of the incredible red deer, or try spotting rare birds in a RSPB reserve, Scotland has plenty of great nature spots – perfect for getting back to nature. Fishing is another popular activity for those who like to camp in Scotland. Salmon fishing trips are available up and down the country and vary from riverside locations to secluded lochs. From fly fishing and spinning to lure fishing, there's plenty of choice when it comes to angling in Scotland. Other activities suitable for camping holidays in Scotland include mountain biking, kayaking, canoeing, sailing, horse riding and golfing. Plus, if you're looking for something truly unique, why not attempt one of the UK's highest peak climbs such as Ben Nevis? No matter what kind of outdoor activity you enjoy – be it adrenaline-fuelled action or more relaxed pursuits – you won't be stuck for things to do on a camping holiday in Scotland!
What are the best activities to do while camping in Scotland?
Scotland is an excellent destination for campers looking for a unique adventure with plenty of fun activities to do! From hikes on the famous Speyside Way to spotting dolphins and whales at the Shetlands, Scotland's incredible nature has something for everyone. The top activities for camping in Scotland include: 1. Hiking – There are a variety of trails available across the country which offer stunning views and peace and quiet. The Speyside Way is one of the most popular routes, offering dramatic scenery and great wildlife spotting opportunities. 2. Wildlife Watching – Scotland is home to an abundance of birds, from puffins in the Outer Hebrides to ospreys in the Highlands. Dolphins, seals, and whales can also be seen in certain areas around the coast. 3. Kayaking – With miles of lochs, sea-lochs, and rivers, kayaking is one of the best ways to experience Scotland's majestic beauty up close. Experienced kayakers can even explore secluded islands rarely visited by others. 4. Sightseeing – From ancient castles to mysterious standing stones, Scotland is full of historical sites worth exploring while camping. Excursions into cities like Edinburgh and Glasgow will provide plenty of culture too! 5. Fishing – Whether it's sea fishing off stunning Scottish beaches or inland fly fishing in rivers and lochs, there's no shortage of fresh water or saltwater angling spots throughout Scotland. 6. Mountain Biking – Off-road adventures in the rugged Scottish landscape are a must-do while camping here! Rainbow Mountains, Beinn Dearg Forest Park, and the Isle of Skye are some popular destinations for cyclists seeking adrenaline rushes. 7. Campfire Cooking – Fire pits provide a pleasant way to cook meals under the stars while camping in Scotland. Grilling delicious food outdoors sets an unforgettable atmosphere that will stay with you forever! 8. Geocaching – Use your GPS gadgets together with coordinates found online for a modern treasure hunt across Scotland! Stashing GeoCaches can also provide a great way to mingle with other campers interested in a similar activity. 9. Stargazing – Complementing your outdoor feast with alluring night skies full of stars provides an unbeatable experience! Light pollution levels are quite low in rural areas so you don't need highly powerful telescopes or binoculars to get good views of the constellations overhead. 10 Snorkelling & Diving – Seas surrounding Scotland remain crystal clear even during winter months making snorkelling and diving rewarding experiences year-round! Explore fascinating underwater life like starfish or sea urchins while discovering
What should I be aware of when camping in Scotland?
When camping in Scotland, it is important to be aware of the unpredictable weather conditions. Scotland's climate can change drastically during any given day and it is important to bring adequate clothing and equipment to handle the varying temperatures. Additionally, it is also a good idea to research nearby animal populations or potential hazards present in the region you are visiting, as animals like wildcats, deer, and other wildlife species may be present. It is advisable to bring bear spray, reliable maps, and consider bringing a partner for safety on hikes and other outdoor activities. Lastly, being mindful of Scotland's strict policies regarding smoking in public places and respecting local customs and culture will ensure an enjoyable trip.