Hiking is a great hobby to get into.
It brings you back out into nature and is the best remedy for the hustle and bustle of daily life.
However, as a new hiker, you might be unaware of certain pertinent tips, especially when it comes to potentially challenging hikes in the hills.
These tips can make your new hobby easier and more enjoyable.
Therefore, we have written a guide to hiking in the hills just for you!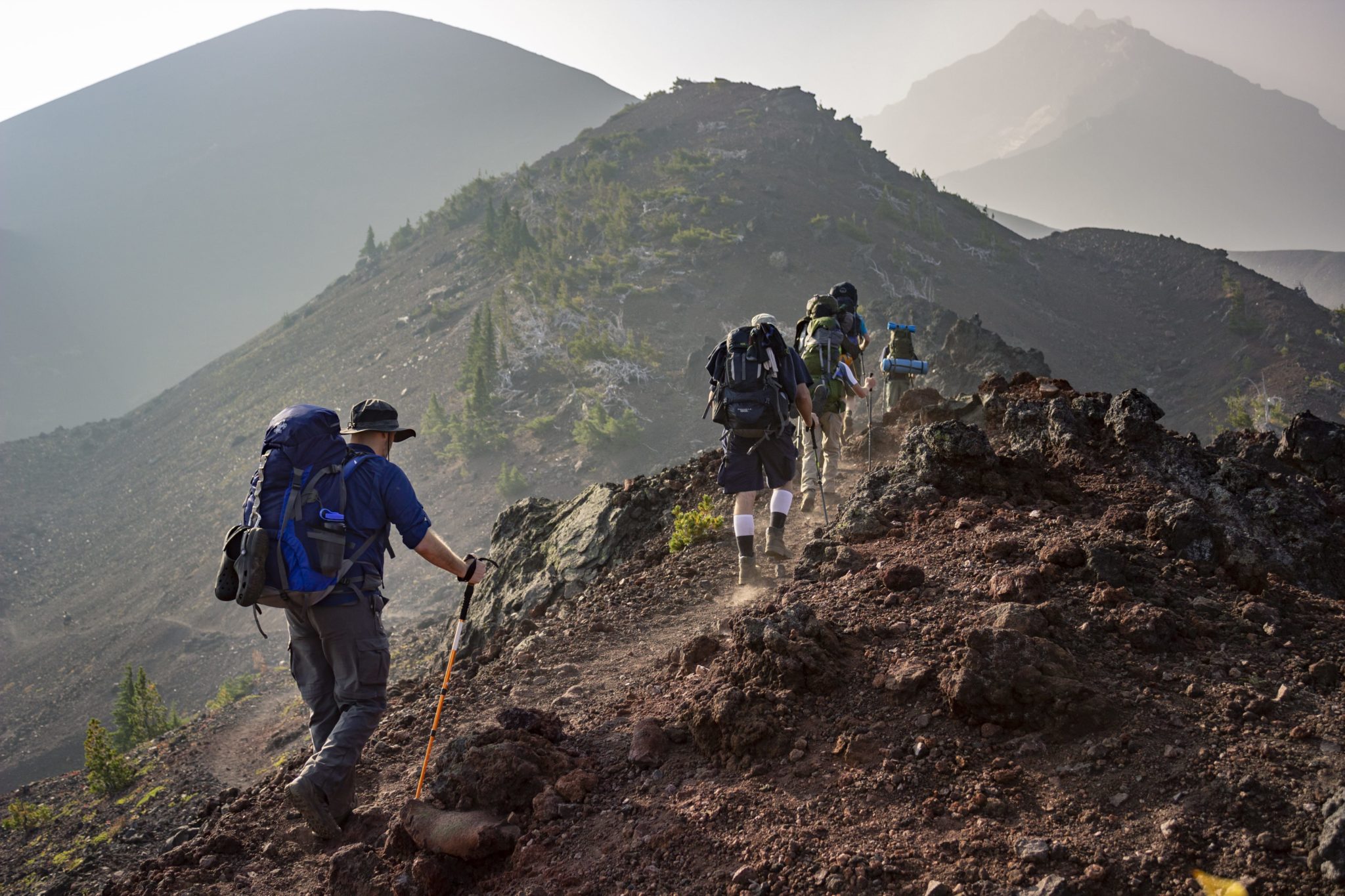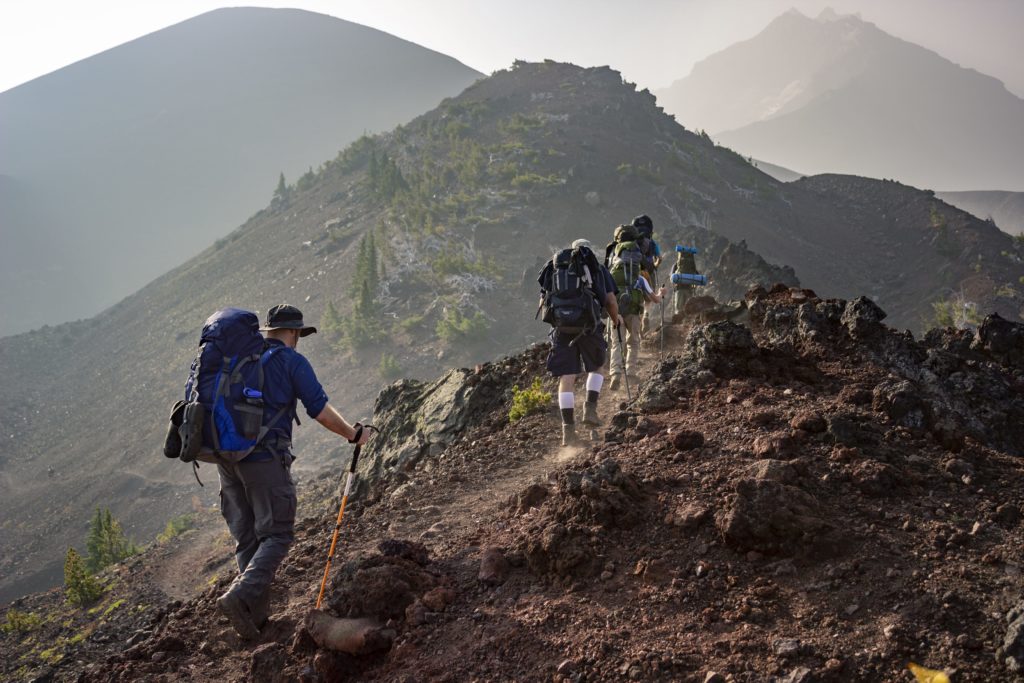 1. Get The Right Pair of Shoes 
For beginners, the hardest part of hiking can be the ache you experience in your feet from a long day of hiking.
Getting the right shoes are thus highly crucial as they can greatly help improve your hiking experience.
There are many things to consider when picking the right hiking shoe for yourself.
There's material, comfortability, stability support, and different sole types. 
First, you'd have to consider what type of hiking you are intending to get into.
Are you intending to only hike lightly?
Or would your intended hikes be full of rocky and uneven paths?
If you're only intending to hike lightly, lightweight and flexible hiking boots are good enough.
However, if you're intending to embark on more challenging hikes, you'd have to choose one that's tougher.
A harder boot with a higher ankle would be more appropriate as this would provide you with stability when climbing up rocks.
A tougher sole is also necessary as it would give you a better grip.
They would also provide more comfort for your own soles. 
When it comes to material, you mostly have to consider what kind of hikes you're going on.
What's the probability of your feet getting wet?
If there's a high chance or you're willing to fork out more, invest in a pair that's completely waterproof.
You'd also want to pick one that's lightweight as that makes it easier on your feet. 
When getting your hiking boots, forget about your normal shoe size.
Instead, you should be open to whatever your salesperson is offering you.
They will most likely measure your feet and recommend a size according to that.
As you try on your boots, do remember to try them on with hiking socks.
This feels immensely different from normal socks as they are thicker.
Remember to walk around and see how they feel.
Pay attention to how it feels around your heels and toes. 
Lastly, remember to wear your boots in before embarking on a big hike.
They are not very comfortable at first and this could severely impede your hike.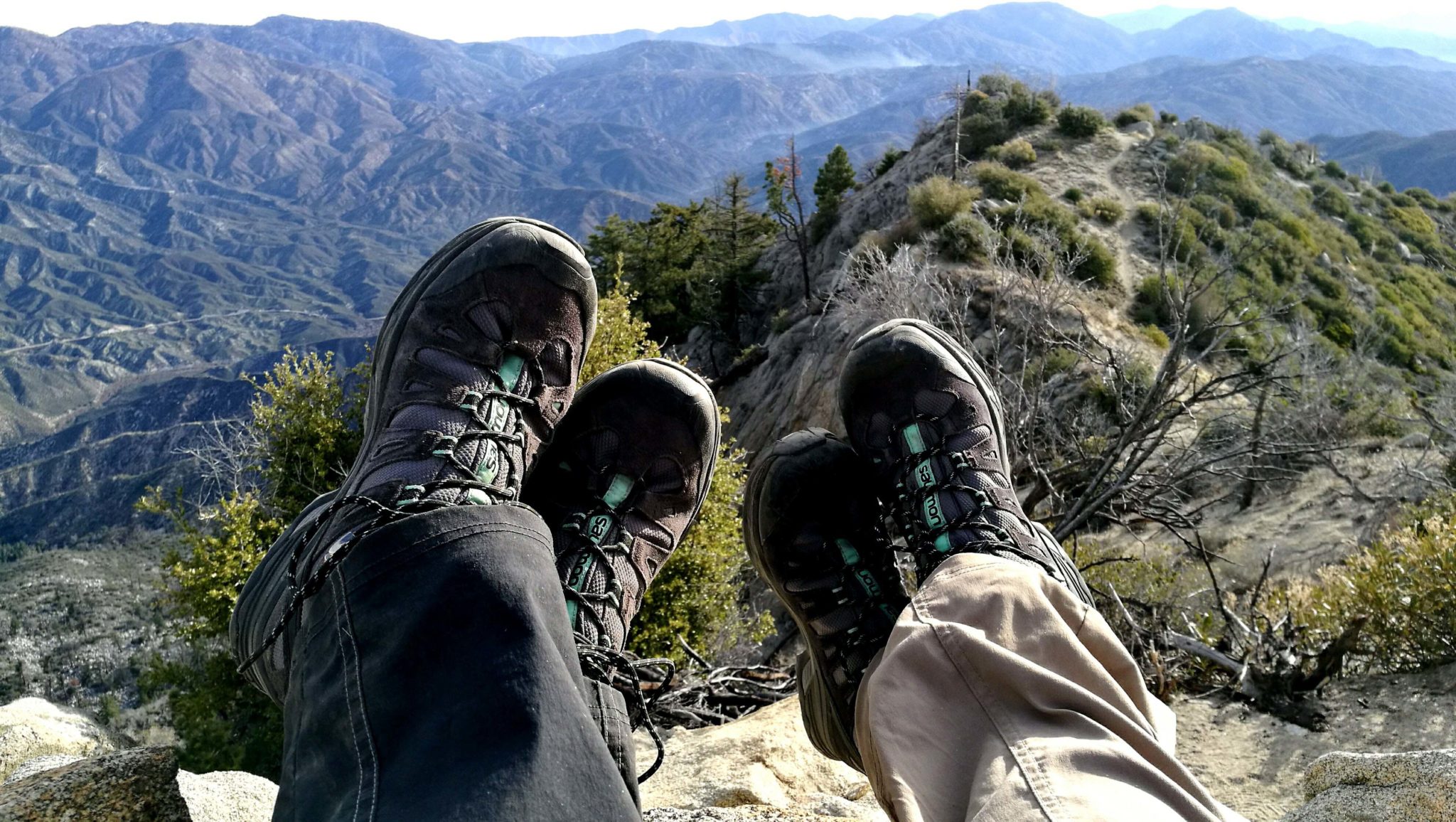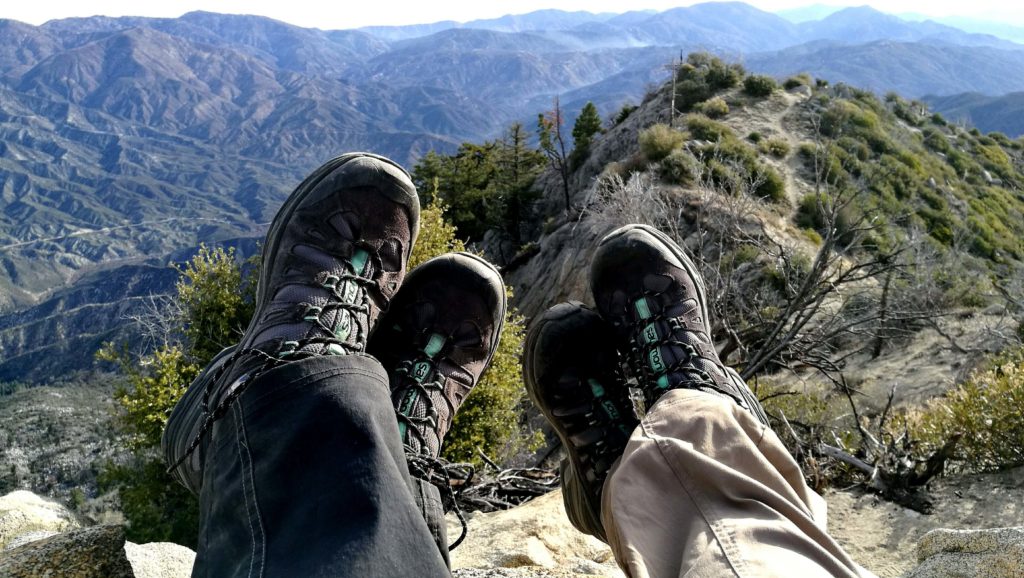 2. Dress Appropriately 
When it comes to hiking, you'd want to be dressed comfortably.
This means first and foremost, no jeans! Jeans simply aren't comfortable.
And when they get wet, they get even more uncomfortable.
They also take a long time to dry.
So, no jeans. 
But aside from that, you should aim to dress in layers.
As you hike, the surrounding temperature may change or you may feel hotter or colder as you hike.
Therefore, you'd want to be dressed in layers to allow yourself to strip or add layers easily.
However, do pay attention to the climate of wherever you are hiking in and adapt accordingly. 
3. Don't Skimp On Your Gear 
When it comes to gear, you should always try to get the best possible.
These would often offer you the best help or protection and they are worthy investments.
This is especially for your boots, jackets, and trousers.
You'd want to invest in ones that are solidly waterproof. 
Aside from that, you should always have on hand hats, gloves, a map and compass, extra warm layers, a first aid kit, headtorch, and a bivi bag.
In times of emergency, these items could save your life.
Have all of these packed into a backpack of your choice.
You should opt for one with better support as this would help lessen your load too.
Some hikers also often use walking poles whilst hiking.
These poles are not universally liked and it's important for you to try it out before buying. 
4. Navigational Skills Are Important
In this modern age, we are often used to depending upon our phones for navigational purposes.
However, this is sometimes impossible when out hiking.
There's often little connection and you would not be able to use your phone.
Instead, you'd have to do it as they did in the olden times – with a map and compass!
Therefore, you'd need to pick up navigational skills like how to read a map or use a compass.
This all can be easily learned online! 
5. Always Hike With Someone 
If you're first starting out, hiking alone is a bad idea.
You never know if you'd end up injured or lost and that's when you'd most need a partner.
Instead, you should always try to hike with a friend or two.
This ensures that you are able to help one another in dire situations.
Alternatively, you could always join a hiking club.
This would allow you to make friends and you'd also be surrounded by more experienced hikers!
6. Keep Yourself Energised and Hydrated 
Hiking can be a pretty strenuous activity.
A full day of hiking burns up more than 3000 calories.
Therefore, it's important to keep yourself fuelled with food and water whilst hiking.
This would provide you with the necessary energy for your day.
You'd also want to be continuously hydrating yourself as dehydration can be extremely harmful and debilitating. 
Before you hike, you should always have a full meal.
This is to ensure that you have enough energy for your hike. Within your pack, you should also bring small snacks for yourself.
This could be nuts, fruits, or energy bars.
Make sure you chomp on them periodically throughout the day. This will keep your blood sugar levels normal and ensure that you are able to hike. 
Conclusion
Lastly, don't push yourself too hard if you're just beginning.
Hiking is meant to be a hobby.
It's not a competition.
There's no need to push yourself too hard.
Instead, you should savour every moment and allow yourself to slowly build up to bigger climbs.
Remember to follow the other tips in this article as they could greatly help you with your new hobby!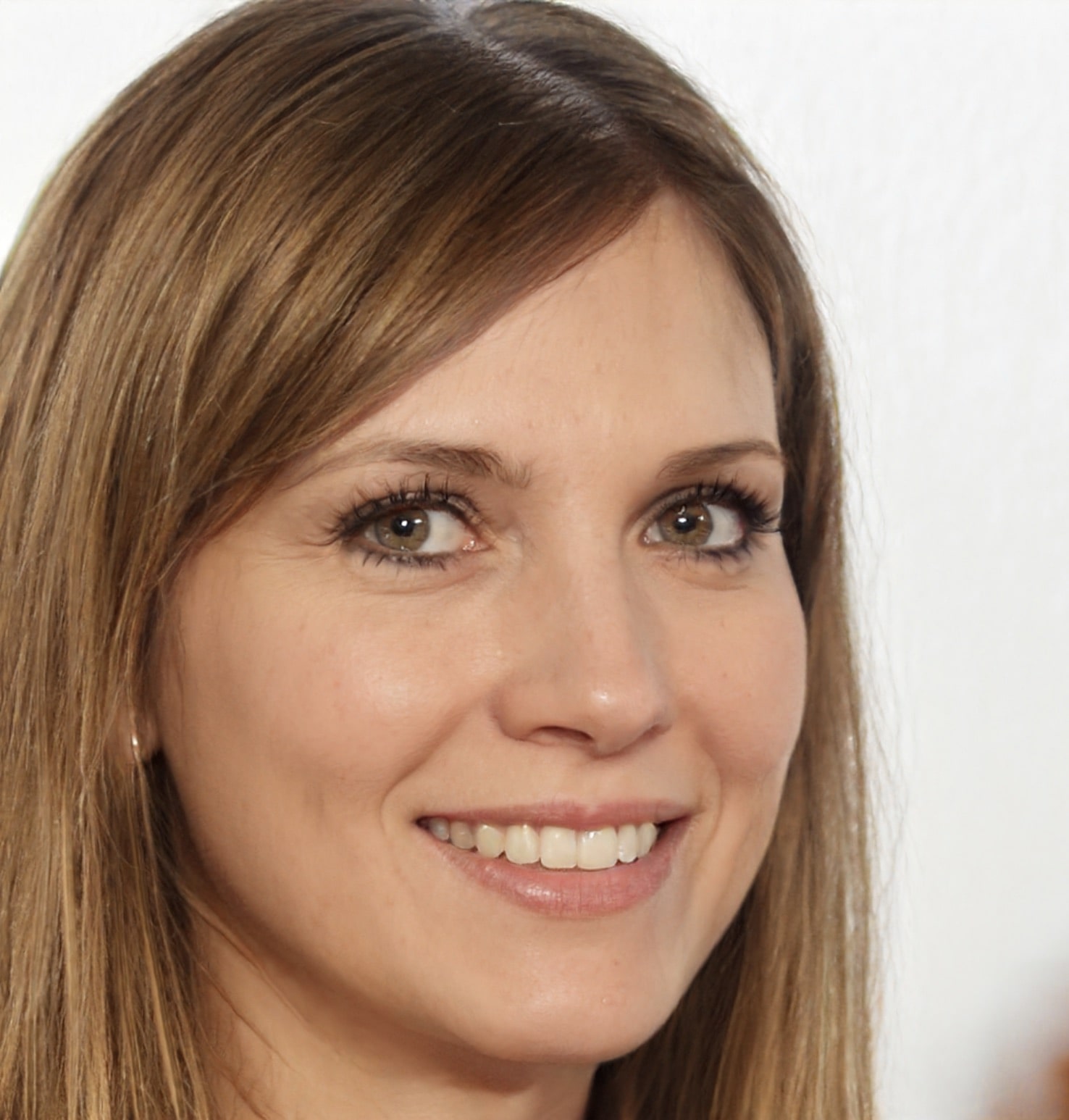 Hi, I am Amy I have two loves in my life camping and writing. When I am not writing for The Expert Camper, I am usually camping. Lake District is one of my favourite spots, but really anywhere in the UK under canvas I am happy.