By

Andy
On February 25, 2021
Great Family-Friendly Activities You Can Do In The Lake District Looking to get your kids immersed in the great outdoors?
By

Andy
On January 14, 2021
Smores maybe the best camping snack of them all. Actually I'm going to claim it is. Who doesn't love a
By

Andy
On January 14, 2021
Andy can still remember where I learnt to cook Nachos this way but the recipe is one Louise did one
By

Andy
On January 14, 2021
This is something I make at home, freeze and then cook when camping, you could try and make them while
By

Andy
On January 13, 2021
As a family we have been trying to reduce our meat consumption, more to help the environment but also for
By

Andy
On December 22, 2020
The world is becoming both further removed, and more connected with, our natural surroundings and what it means to truly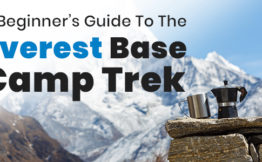 By

Andy
On December 5, 2020
There's no question that Nepal is one of the most famous places in the world for mountain and snow trekking.
By

Andy
On August 18, 2020
If you're looking for an inner city walk that's well worth exploring, this one could be something you'll really enjoy.
By

Andy
On August 10, 2020
I love camping, I have been doing it for as long as I can remember, and I've camped in several
Hopefully you will never need to use these, but its always better to be prepared, anything can happen to you,