Whether you prefer the simplicity of a small, two-person sleeper or something a bit more grand like a family tent, choosing the perfect tent for your camping adventures can be a difficult task. Even if you prefer car camping, it would not be a bad idea to have a spare tent on hand to use if the need or desire arose.
With this useful tent buying guide, you can learn all you need to know about the different types of tents, their specifications, and their accessories. Just as with clothing, there are many things to consider when looking at tents, and each will provide a unique camping experience. So grab some cookies or your favourite snack, settle in, and get ready. Here's an easy-to-share buying guide on what you should know about the different style tents available on the market.
There is quite a wide range of tents to choose from, no matter your camping experience level. They vary in dimension, material, and base shape, among other qualities. You will find a few of the most common and popular tent designs in this tent buying guide.
Also referred to as a frame tent, a ridge tent is one of the "classic" tent shapes. They often resemble a typical suburban "house" shape, with a pole at each end and a "ridge," or a cross pole, to make a solid roof over the tent.
The ridge style makes for a highly stable type of tent. A lot of ridge tents are perfect for family adventures.
The dome tent is another popular shape. Most dome tents are best for short camping trips or users who are new to camping. It's better for low-level excursions rather than more endurance-based designs.
As the name implies, they are dome-shaped with rounded tops. The rounded shape comes from the flexible poles that make up the frame, which cross to create more stability. A good dome tent is quick to pitch and easy to use.
Tunnel tents are perfect for groups and families. They tend to be much larger than many of their other tent counterparts, with a spacious living area.
These structures are also easy to pitch. It is one of the designs better suited to fit more people and typically has extra space.
Pop-up tents are also what some call quick pitch tents. These are suitable for shorter excursions in less harsh conditions, such as weekend trips and outdoor festivals.
The pop-ups usually only have enough space for a small number of people or may even be a one-man tent.
Geodesic and Semi-Geodesic
There are geodesic and semi-geodesic tents, which have a unique shape that allows for better distribution of stress on the tent poles. They are highly stable and work best for small groups or a small family.
The geodesic styles have a streamlined shape, designed to provide protection against strong winds. A semi-geodesic tent uses the same concept but with fewer steel poles, so they do not withstand the same high winds as a full geodesic shape.
A bell or tipi/tepee tent uses single poles to create a decent family-size tent. They are an excellent option for family camping holidays.
Note that bell tents do not usually have an inner tent, so they are better in warmer weather. They are also great for "glamping" purposes.
Inflatable Tent (for Novices or Car Camping)
Inflatable tents, also referred to as air tents, are swiftly gaining popularity in the world of camping. Rather than aluminium poles for support, they feature some inflation beams for structure.
They are perfect for car camping trips and make any family campsite a wonderful experience. Being inflatable, they are quick to pitch, so they work even for amateur campers. You have probably seen a number of these on an Instagram blog.
While all tents have slightly different functions and shapes, most tents feature similar components. Here are some pieces you should make sure to examine when buying a tent.
The "berth" indicates how many people can fit in the said tent. When looking at berth, tent sizes will vary. This value does not account for bags, so you may want to size up to ensure proper space if you have some luggage.
The flysheet is the "outer" part. It protects you and your family from the elements on your camping trip, particularly the wind and rain.
The most important aspect of the flysheet is that it be waterproof and durable. When looking into information about the flysheet, make sure to look for the hydrostatic head section. It will tell you the waterproofness of the flysheet.
A hydrostatic head of 1,500 mm is the most basic level of waterproof fabric, which is also true for clothing. If there is a logo, check the stroke miterlimit since some people prefer smaller or more inconspicuous logos on their tents.
The groundsheet is the bottom "layer" of sorts, which protects you from the dirt and mud. In some tents, the groundsheet attaches to the flysheet, which provides adequate safety from bugs and moisture. It protects you, your clothing, your blankets, and everything else safe from the ground.
All tents will have a groundsheet for the sleeping areas, and family tents will often have them in the outer porch areas for extra comfort. Smaller tents, like backpacking tents, will have detachable groundsheets for the porch to make them easier to carry.
The inner tent is where you and your family or friends will sleep; hence why it is also called the "bedroom." The area in the "inner" section typically has breathable fabrics, mesh, or both. The inner tent could also include a living area.
They separate inner and outer sections promote airflow, so the living space inside does not become moist or stagnant. It also provides privacy and a place to store and change clothing.
The porch is on the outer part, as opposed to the bedroom, but some tents may enclose the porch area as well. In these cases, the porch can be extra living space or somewhere to store gear.
Consider your pack size when picking a tent because a tent with a larger porch will be better for storage while camping. A more lightweight backpacking tent, for instance, will only have enough space for some clothing. Larger tents will give you more porch space, perfect for family camping.
Guy lines have nothing to do with men. Guy lines, or guy ropes, are an integral part of keeping your tent supported and stable.
Guy ropes need adjusting according to the camping conditions and help to distribute strain evenly through the poles. It is especially critical in windy weather. When buying a tent, double-check that the guy lines are still in the box.
The tent poles create the shape and structure, particularly in how the poles cross. Poles are made from many different materials, with different weights and specifications.
Most often, you will find aluminium poles, steel poles, fibreglass, or air tubes in inflatable tents.
Fibreglass is the most common and is easy to repair.
Steel provides the most safety, but they are much heavier.
Alloy poles are strong and lighter than steel but have a much higher price range.
Air tubes are a newer option, and these tents may work great in a family tent for a bit of extra safety for children.
Not all tents will have power connections, but most larger tents will have zippered points to thread cables through.
Some people prefer camping with no electricity, but for those who enjoy a bit of technology, these pockets are a lifesaver.
Most tents will not have integrated lighting, but they will most likely have a lantern hanging point.
This way, you can hang a lighting source for any night time excursions. A few brands also have a "cable tidy" to hide extra wires.
Like any other space, while camping, tents can get stifling.
Ventilation points help to minimise that feeling.
A middle ground between high and low ventilation is the best option for comfort.
No matter the trip's size, you will want plenty of space for storage and belongings, like clothing.
Some tents have pockets for convenient storage of smaller items, like cookies and snacks and bags.
You will only find windows on larger family tents, but they allow you to enjoy the sights from the safety of your tent.
If you want to ensure extra privacy, some brands make Velcro curtains, and others have tinted windows.
Often, a tent will only have a single door, usually zippered or double-zippered. It makes the tent a bit lighter.
A large family tent may have multiple doors for ease of access in groups.
Tent doors will also typically feature a mesh covering to keep out bugs and help ventilate the space.
Camping does not have to be "rough" or dirty.
With the right tent and the right accessories, you can make your experience one to remember for all the right reasons.
If you buy a tent that falls short of the size you need, you can buy extensions rather than an entirely new tent. They are usually useful for spare rooms, such as a kitchen or extra storage.
Most brands design extensions to fit specific types of tents, with minimal stroke width for the logos. They can also be an excellent shelter from the elements without going too far into the tent.
While all tents have groundsheets, you can make it even more comfortable.
Many brands make carpets for their tents as a separate accessory.
There are all sorts of patterns, designs, and fabric types for your comfort.
For extra protection, you can purchase a windbreak to place around your tent.
They can also create added privacy, and they come in many sizes.
You can occasionally find them as a matching set with certain types of tents from specific brands.
A footprint goes underneath the tent, including the groundsheet, to protect it from the dirt and mud.
Most camping brands will have footprints designed for their specific tents' shapes and sizes, but sometimes there are generic versions available.
"Supplies" doesn't necessarily mean food and clothing, although those are undoubtedly important.
However, like any other living situation, even if temporary, you need items to help with maintenance.
For keeping the inner tent clean, a dustpan and brush would go a long way.
Whether you need it for crumbs from cookies or just dirt on the floor, it helps.
A stiff brush or broom can even help clean mud off the groundsheet as needed or before packing up your campsite.
You will also want to make sure you pack spare parts for repairs.
Bring extra pegs and guylines and pole and cord replacements in the event of a breakage.
Many brands also sell tent repair kits for general maintenance.
Choose a Tent That Works for You
Choosing a good tent for your camping trip can be challenging, but it doesn't have to be impossible.
Before you search on a local camping store finder, take a look at the tent options available, and consider what you will need.
How many people are in your group?
How much luggage and storage space will you need?
What is the weather like in the area you will visit?
These, among other things, are essential questions to answer when searching.
With this useful buyer's guide and a plan for your journey, you can find the perfect tent to suit your needs.
Whether you need a small bell tent for you and a friend or a massive inflatable tent for a fun family getaway, there is a tent out there for you.
Find your perfect shelter, make a plan, and set off on a new adventure!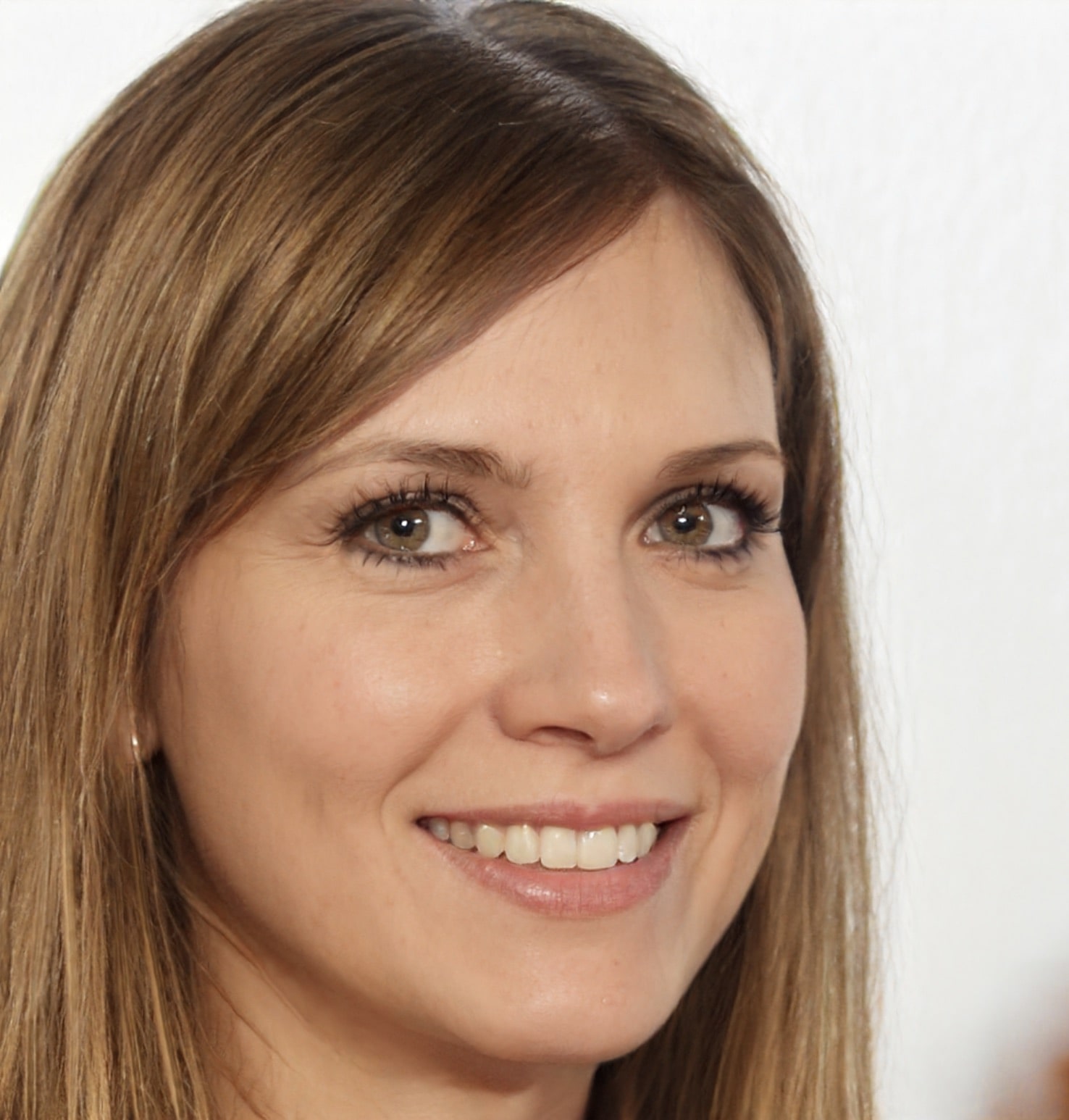 Hi, I am Amy I have two loves in my life camping and writing. When I am not writing for The Expert Camper, I am usually camping. Lake District is one of my favourite spots, but really anywhere in the UK under canvas I am happy.