Boris Johnson's announcement on the 23rd June confirmed what many had been hoping; that campsites in Britain will be able to open to the public from 4th July, provided that the appropriate measures were put in place. Immediately following the announcement, campsite phones began ringing off the hook. Internet booking sites for campsites also reported a huge amount of traffic the likes of which they have never see before as people rush to book holidays at home. This is something that in these current times is seen by many as a preference to sitting on a plane in relative proximity to others and then potentially facing 14 days of quarantine on their return.
One site who specialise in taking bookings for around 700 campsites, 420 of which are in England, reported that their bookings were up a staggering 750% compared to this time last year. Whilst many of these campers will be old hands looking forward to returning to camping, there will also be plenty of first-time campers. It was also recently reported that online sales of camping equipment were up 460% on the previous year.
So, if you are a new comer to the world of camping, or it has been a few years since you spent the night under canvas then there are a few ground rules that you should brush up on before you head off on your outdoor adventure.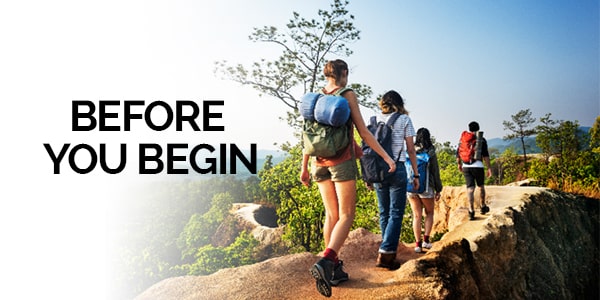 Good camping etiquette begins when you are thinking of making your booking. You need to pick a campsite that is suitable for your needs. If you are new to camping it might be best to ease yourself in gently and select a site with good facilities, easy access to the shops and even places to eat just in case things do not go according to plan, or when you discover you have forgotten to pack something important.
If you have younger children, you will want to factor them into your choice of campsite. Is there a play area that they will be able to use? Can children ride their bicycles on the campsite? (some sites do not like children cycling around). Is there a family room in the shower block? – this is a larger room with a shower, changing table, a sink and room for an adult to comfortably shower a child.
If you have a dog, you will need to check that your furry friend will be welcome. Some campsites operate pet-friendly fields that are a little separate to the other areas of the site and may even have designated dog walking areas.
Check if the campsite has specific arrival times before you head off. While campsites in general are more lenient about arrival times than hotels, there can still be some issues if you arrive too early. Some campsites are located down narrow roads which can make getting there trickier, especially if they have caravan pitches. Arriving too early may mean that you will meet a lot of people who are leaving and make passing difficult. On a busy campsite the previous campers may not have vacated the pitch, meaning you will have to wait around.
Do not forget that your campsite will also have a departure time as well. If you do not leave before the correct time you may be charged extra!
Some pitches are clearly marked out, and on more regimented sites you may be asked to put your tent to one side of the pitch with your vehicle to the other in order to keep a good distance between yourself and your fellow campers. Remember to consider your guy ropes when deciding where to pitch your tent so you do not encroach on your neighbours. If you are new to camping, the best way to work out where to position your tent is to place your footprint down and then check if you will have space for your guy ropes.
It is also important to remember this rule when it comes to walking around the campsite. You should keep to the appropriate pathways and avoid cutting across other pitches. If it helps, consider each person's pitch to be their garden -you would not walk across your neighbour's garden so the same goes for someone else's pitch unless invited to do so. Most importantly, never try to cut across someone else's pitch on your midnight toilet dash as you may end up tripping over guy ropes.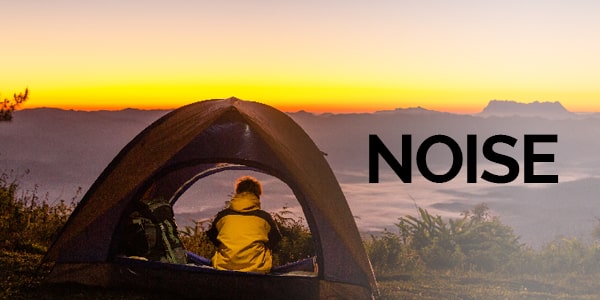 In wide open spaces noise can really travel so be mindful of other campers, being loud is the quickest way to make yourself rather unpopular.
In general, it is polite to make as little noise as possible, and certainly early in the morning or late at night. If you have a radio, think about the volume and keep it low. If you arrive back on the campsite late in the evening be considerate when closing your car doors as this can sound louder than you may realise.
This doesn't mean that you have to be silent; after all you are on holiday and want to have some fun. Just think about the noise you are making and try not to upset other campers. Drunken loud behaviour, or children shouting excitedly in the morning is not something everyone wants to hear. If you want to be a little noisier on your camping holiday, then make sure that you pick the right campsite, otherwise the angry glares of other campers are likely to follow you around!
Some campsites have rules regarding no loud noise after a certain time, so it is worth checking. It is worth remembering that if you do not stick to this rule, other campers may well complain about you and you may even be asked to leave the campsite.
There are several rules around rubbish on campsites, so it is important to acquaint yourself with how your chosen campsite does things.
Some campsites operate an organised recycling system with clearly marked bins for different types of rubbish – check labels carefully as they may not be the same colours, or even accept the same waste, as your bins at home. Others just have general bins and the rubbish is sorted on collection. Some campsites will have one central bank of bins whilst others, especially the larger ones will have several bin stores dotted around.
There will also be bins in the toilet blocks which you should use or take your rubbish away with you. Do NOT leave it for others to deal with.
There are appropriate waste disposal points on most campsites. Some campsites will have just the one where you can empty your camp toilet or get rid of your washing up water (grey waste). Others will have two separate disposal points. It is important to check before disposing of either of these types of waste to ensure you do it properly.
Help to keep the campsite clean by not littering. When you pack down your tent ready to leave, it is polite to do a quick check of your pitch to ensure that it is clean and tidy and you are not leaving any litter lying around.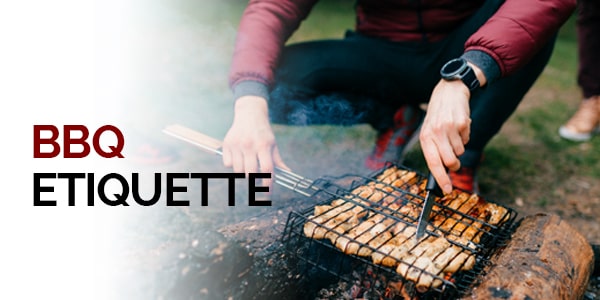 All campsites have rules regarding campfires and BBQs, and these are often different from one campsite to another. Check the rules for your campsite before you set light to anything to avoid issues. When it comes to BBQs, some campsites will only allow gas BBQs as there is less risk of you setting light to the grass. Others will allow charcoal but only if your BBQ is raised up off the ground, so disposables are often a no go. 
Some campsites only allow BBQing to take place in designated areas and may have a brick BBQ built up that campers can use – you will need your own charcoal and grill to use this.
If you are allowed to BBQ on your pitch you should ensure that you do so away from your tent, never inside, as you could cause a fire no matter how careful you think you are being.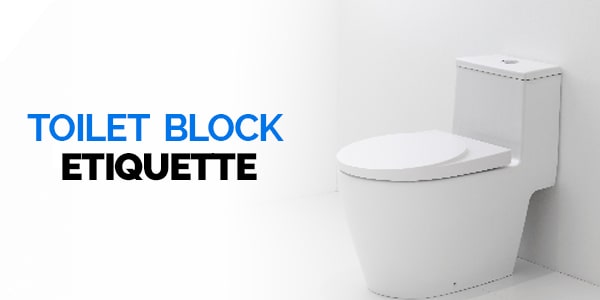 Toilet blocks will vary from one campsite to another, and you may find yourself with anything from a good range of facilities to just a simple block with a couple of toilets, a sink, and a shower. The rules are usually rather similar.
Respect any queuing system that might be in place, there will be plenty of people wanting to use the facilities
Do not hog the shower – especially if there is a queue
Take your belongings, and any rubbish with you when you leave the toilet block
Tidy up your shower cubicle when you have finished – there is usually a mop, or a floor squeegee supplied for you to do this
Supervise your children in the toilet block
If you are using the laundry room return promptly to remove your items from the machine so someone else can use it
If you are using the dishwashing sinks do not forget to rinse the draining board after use and do not leave food scraps in the plug hole
In short, you should leave the toilet block in a state that you would wish to find it in – clean and tidy.
Well behaved dogs are normally allowed on most campsites, but there are some rules that you should follow. Your dog should always be on a leash and kept under control, do not leave them unattended as loud barking can be annoying to others.
Remember to clean up after your dog as well.
Campsites are exciting places for young children, but they can also be big open spaces, full of dangers. Always keep an eye on your children on the campsite. Try to keep their games on your own pitch or if the campsite has a play area to the play area. Make sure they understand the rules about not running across other campers pitches as well.
Campsites usually have low speed restrictions once you are through the gates this is to protect other campers and children who may suddenly run into the road. You should really only use your car to come onto the campsite or exit it for the day, driving around the site is frowned upon, especially at night when it can make people feel a little uncomfortable. If you do go out in the evening check what time the campsite gates close as you may be required to leave your car outside the site and walk to your tent. If you are early enough to be able to drive back to your tent, do so as quietly as possible and do not slam your car boot or doors as this may wake up other campers.
If you need to leave your car outside the campsite overnight, ensure that you move it as soon as you can in the morning, so it is not in the way.
Some campsites have rules about how you should position your tent on your pitch and where you should put your car. This is to ensure that you do not encroach on your neighbour. If they do not, then look at how your neighbour is pitched and consider doing the same to ensure plenty of space between your tent and theirs.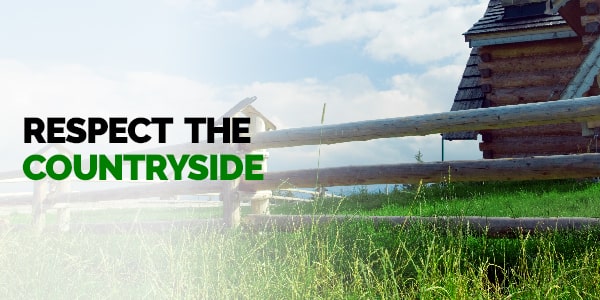 Campsites make great bases to explore the local countryside. You can often find public footpaths linking your campsite to a local village, nature walk or even to a local tourist attraction. While the rules of the countryside are not directly linked to camping etiquette, they are worth remembering when you are camping.
Always keep your do on a leash where directed to do so – this is especially important if you are crossing a field full of livestock
Close gates behind you
Take your rubbish with you
Stick to the marked paths – it can be tempting to venture off the paths, but you could cause damage to plants and even wildlife
Respect the wildlife, take pictures of plants rather than picking them – leave them for others to enjoy
Do not have a BBQ or start a fire
Do check the Countryside Code before you set off on your adventure to ensure that you are doing everything that you should to respect the environment.
While it might seem like there are a lot of rules to camping most of them are simply a matter of common courtesy. Take the time to check if your campsite has any specific rules you should be aware of and try to follow them. This will ensure that you have the best camping experience possible.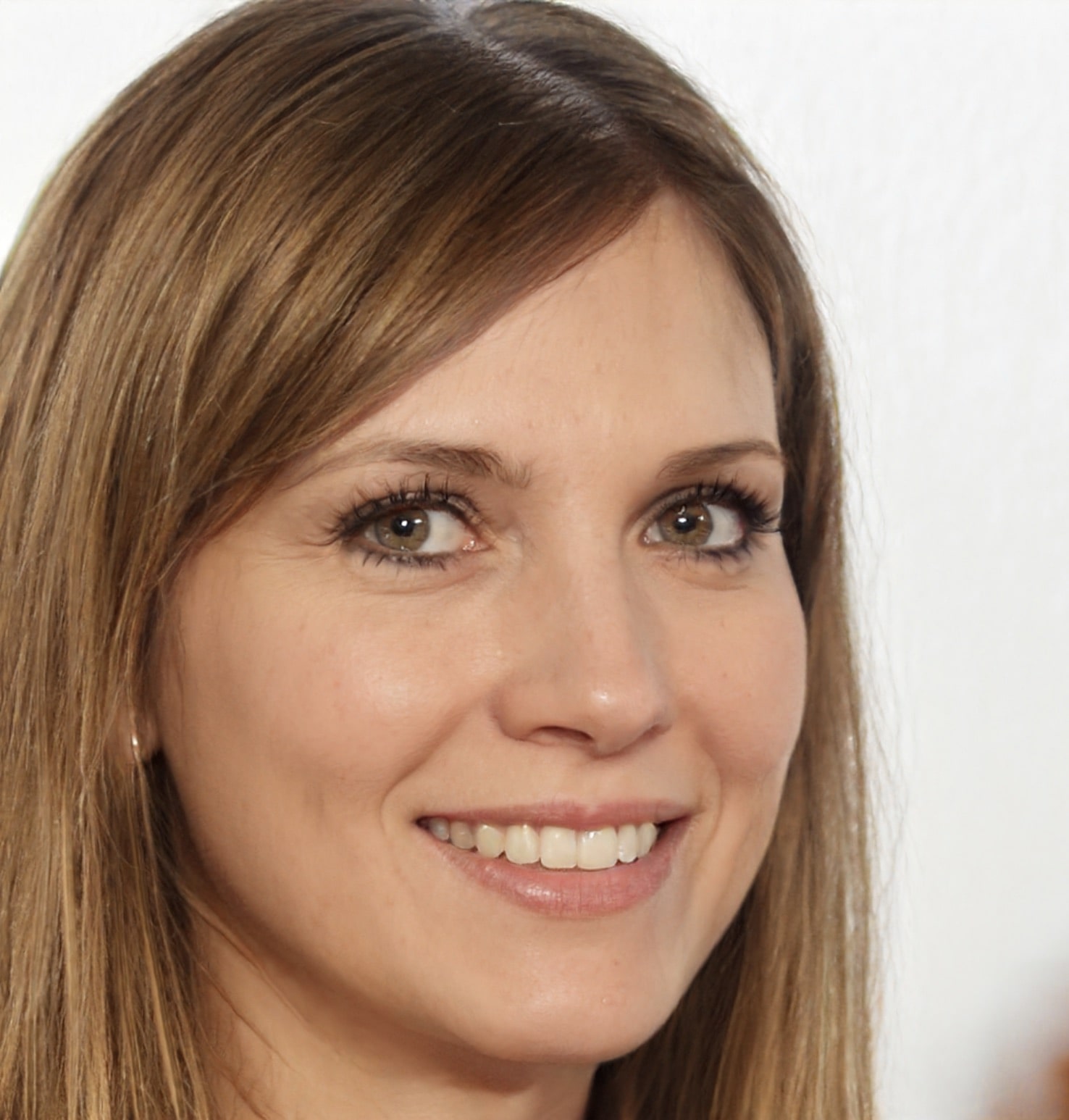 Hi, I am Amy I have two loves in my life camping and writing. When I am not writing for The Expert Camper, I am usually camping. Lake District is one of my favourite spots, but really anywhere in the UK under canvas I am happy.