If you're an adventurer who wants to get more in touch with nature, then bivvy bag camping may be your new favorite activity! A bivvy bag, also known as the bivouac sack, bivy sack, or bivi bag, is gaining popularity in the outdoor adventuring scene. But what's it all about, and is it for you?
We're going to explore what exactly this piece of equipment does for camping and why it may be a completely new or even better experience. With this guide, you can determine if it will be your new go-to camping style or something to skip. Either way, we're here to help you learn all about the bivvy bag! 
While you may have never heard of the bivvy bag, it has a long history. The word comes from "bivouac," an 18th-century word that means to make a temporary camp without overhead shelter such as a tent. But we aren't implying you should go out without any cover! 
The bags you find today minimalist yet offer significant protection from the elements. They provide a cozy, small shelter for the occupant — think of it as a large, well-designed shell that's big enough to accommodate your sleeping bag or light mattress. The sack will shield you from nature's force while also providing insulation for warmth. 
There are many reasons that people will opt for a bivvy bag over a full, traditional tent setup. Here are the biggest benefits of using a bivvy bag for your next adventure. 
The average weight of a tent is at least 2.2 pounds per person. And that's for some of the lightest tents! If you're walking or cycling many miles every day, the extra pounds add up. Compare that to a bivouac's weight, which may be only one pound. 
Because your bivvy bag setup doesn't come with any polls, you can roll it up as tight as possible. Most tightly rolled sacks can fit in the palm of your hand! Talk about not needing a lot of backpack space for your shelter. 
Maximize Space on Any Terrain
When you have a tent to pitch, you have to look for an area that can accommodate the entire tent. This task proves difficult when you're on tricky terrain. 
Using a bivvy bag saves you the pain of looking for what will fit a tent as it's only just bigger than your sleeping bag. If you can fit, your sack can fit. You'll open yourself up to many more options when finding a place to sleep. 
Even though the sacks are smaller than standard tents, they are effective insulators. They may even offer more warmth than a tent as smaller spaces heat faster. So the sack may be the better option in the colder months and will keep you toasty throughout the night. 
Want efficiency? You've found it! No tent poles, pitching, or assembly. Unroll the sack. Lay it down. You're done. 
The fast, simple setup especially comes in handy when you need to make camp quickly before an oncoming storm. Don't waste time with a tent when you could have your camp set up in seconds. 
We don't go camping to live a glam life. Well, some of us do. But that's not the lifestyle of a bivouac. So if you're opting for a simple experience, we know what you want is to feel even closer to nature. 
There's nothing like laying in your cocoon, warm and cozy while staring up at the stars. Hearing nature all around you. Smelling the grass. Seeing the morning dew the moment you open your eyes. There's nothing else like it. 
If you want a true nature experience but need the insulation and protection of a shelter, a bivvy bag is perfect. 
The Disadvantages of a Bivvy Bag
A bivouac sack is an amazing piece of equipment. But unfortunately, it's not perfect. We want you to fully prepare you for your bivouac trek. So before you go out camping with your bivvy bag, here are some of the cons you should know about. 
Going on a group camping trip? Staying at a well-populated camping site? Your sack may not provide the privacy you're looking for. 
If waking up to a few raindrops on your face is immediately unappealing, opt for a tent instead. While most sacks are waterproof and provide adequate protection, it is obviously nothing compared to a full, traditional tent. 
How to Pick Your Bivvy Bag
When you're purchasing a bivvy bag, there are several things you should look for:
You don't need to drop hundreds of dollars on a fancy bivvy bag to get a great product — many of them cost less than a hundred dollars! So look out for deals so that you can invest in other important camping gear.
You don't want excessive condensation. To eliminate as much as possible, ensure your bag isn't inclined to extreme moisture. It should be easy for all your breath to escape while you're sleeping.
You want a bivvy bag that will fit everything you need to fit and no bigger. The larger the space you have, the more heat can potentially escape. Make sure your sleeping bag/mattress and essential camping gear can fit. 
No use having a sack that can't even stand up to the morning dew! When there is a light shower in the middle of the night, you'll be happy to have waterproof sacks!
Make sure your sack is air-tight to provide the best insulation.
Step-By-Step Guide to Bivvy Bag Camping
Want to give a bivvy bag a try? Here's how to do it:
Find a sheltered zone. Popular trails will have sites for bivouacs.
Whatever belongings and equipment you want to keep warm, place them at your feet.
Make sure you aren't wearing any wet clothes before getting into the sack.
Cinch down the hood of the bivouac.
When using during snowing weather, place a tarp or several sleeping pads underneath the sack.
What You'll Want to Have When Bivvy Bag Camping
Now that you know how to use your bivvy bag, some different gear will make the overall experience all the more enjoyable. Use this list as your checklist before you take off on your big camping adventure! Don't forget your:
Bivvy bag.
Sleeping pad or roll mat.
Sleeping bag. Remember that the bivvy bag is more of a shell rather than a sleeping bag itself. You'll be glad you brought more cushioning to place between yourself and the forest floor!
Light source. Whether something goes bump in the night or you need to go for some quick relief, having light easily accessible is a must. Consider using your phone's light or even a headlamp.
Water container.
Consider one with a clip for carrying your bivvy bag!
Maybe you want to get in touch with nature, but you'll also want to quickly call for help in case of an emergency.
Extra batteries for your gear.
Portable charger or power bank.
Remember that this list is by no means exhaustive. Be sure to consider your needs and the terrain you're tackling to create an optimised packing list! 
Tips for Using a Bivvy Bag
Now you know what you need and how to use a bivvy bag. But don't think our wisdom stops there! We have several tips and tricks for making sure you have the best experience with a bivvy bag. 
A bivouac will help you get in touch with nature. But that doesn't mean you should be uncomfortable because you don't have anything separating you from the elements. While there are benefits and drawbacks to this camping style, there are ways you can optimize your gear and create an enjoyable and comfortable trip for yourself. 
Caring for Your Other Belongings
You'll want to make sure that you have a safe spot to keep your belongings. While you're in the sack, consider where everything else will be. 
Having a secure backpack or rucksack for your items is essential. Preferably, opt for something waterproof or bring a cover. Best case scenario, you can squeeze everything in your backpack and bring it into your bivvy bag! 
Reducing Condensation in Your Bag
Condensation naturally happens due to your breath, the insulation in the bag, and your body heat. But excessive condensation will cause problems, such as leaving you damp and making it difficult to fall asleep. But there are several ways to reduce condensation:
Make sure your breath is outside the bivvy bag. Pull the drawstring so that your breath can easily escape.
Thoroughly air out your bivvy bag. The next morning, turn the sack inside out, allowing it to dry and "breathe."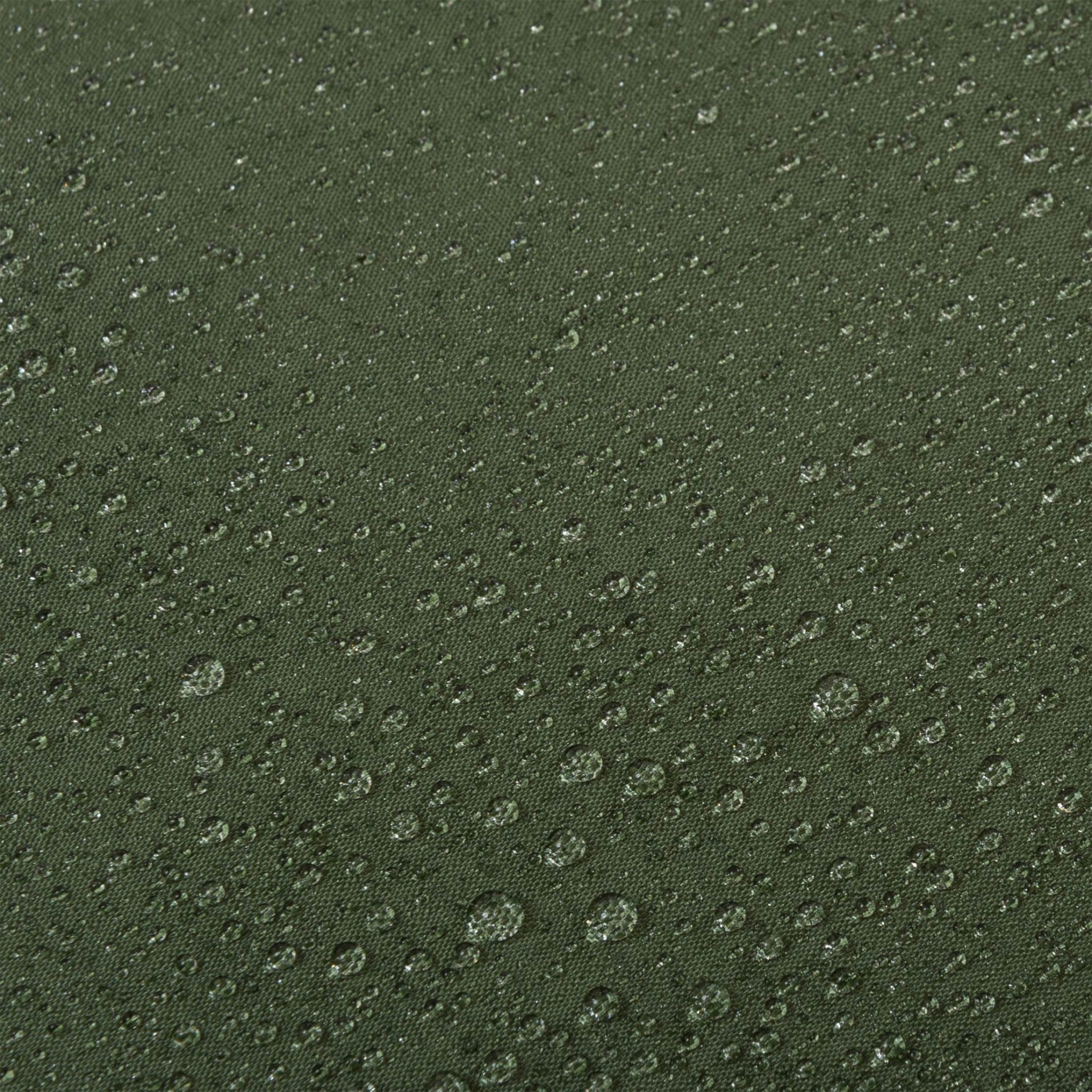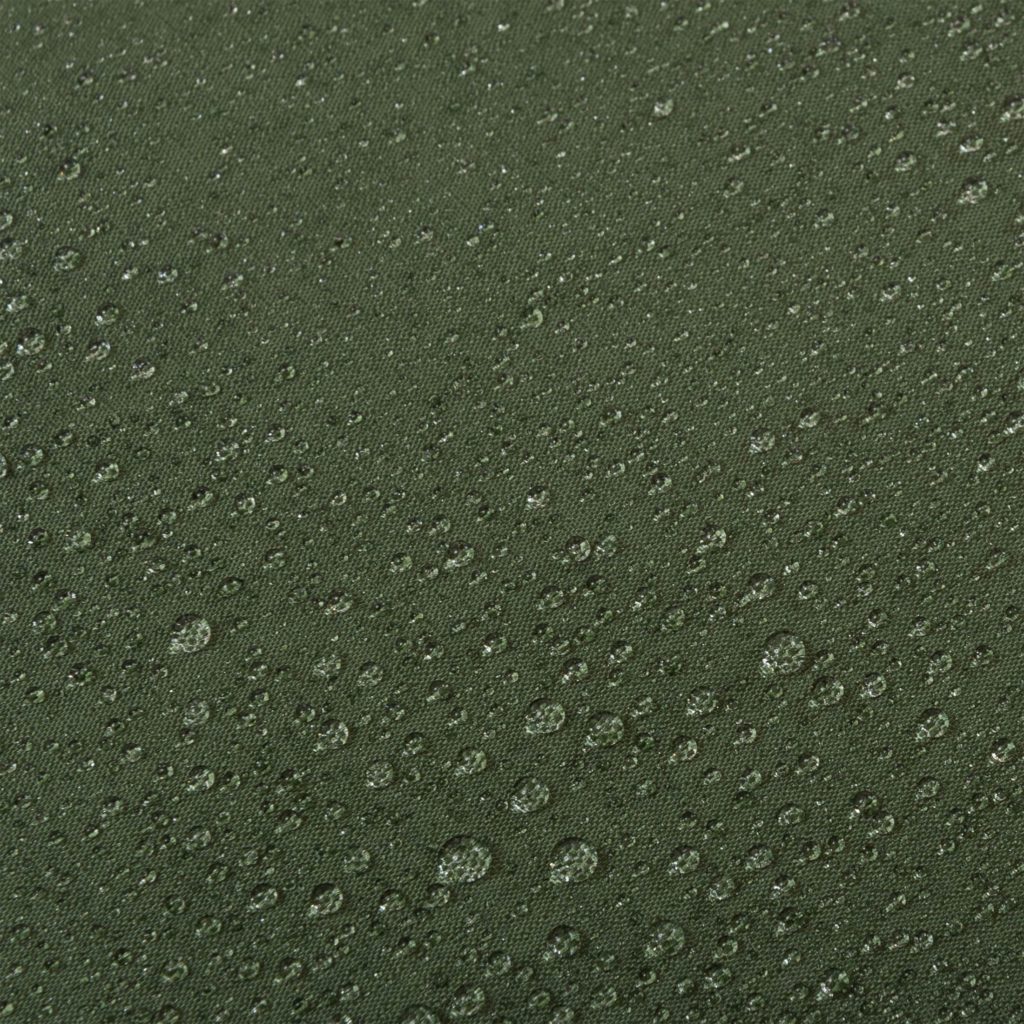 You are definitely the number one priority. But caring for your equipment is also an important part of a safe and enjoyable camping trip. For example, wet shoes won't make for a great hike back! 
We recommend you first check the weather forecast. If you can spot heavy rain before you head out, it may not be the best time for a bivvy bag. But you can also use a tarp to protect everything else. Keep your most important items and anything else that will fit inside the bivvy bag at your feet where it is protected and insulated. 
Staying warm is essential. While your sack will provide insulation, that and your body heat may not be enough, especially in the colder seasons. 
A great pair of socks may be one of the easiest ways to keep yourself that much warmer at night. But you'll need more than just socks. Don't be afraid to wear plenty of layers and take them off as needed. As long as they all fit, it's better to have too many than too few! 
Also, consider something like a hot water bottle. When placed strategically, a hot water bottle can provide a lot of warmth while taking up very little space.
It may be tempting to snack away and prepare meals near your sack, but it may not be worth the convenience. Animals will come looking at night for something yummy to eat. If they stumble upon where you were cooking, they may just stay awhile. 
To make things as safe as possible, we recommend that you prepare and eat meals away from where you sleep. The rule of thumb is to cook at least 100 yards away from your bivvy bag where you sleep and 100 yards away from a water source. That way, creatures will leave you alone. 
Conclusion — Is Bivvy Bag Camping For You?
If you want to have a camping trip that truly gets you in touch with nature, then you need to check out a bivvy bag! 
Make sure you have one that works for you and your gear, pack appropriately, and be prepared to make your setup comfortable. But with its super light-weight nature, easy setup, and warm design, you'll fall in love with the bivvy bag experience.