When it comes to packing for a camping trip, you might often be wondering about what you should bring.
And there are many articles and blog posts on what one should pack.
However, there are rarely articles or posts on what not to bring.
In this article, I will be discussing some of the items that you should leave at home when you go out camping. 
It's okay to bring your phone with you. But you should keep your phone usage for emergencies. Leave it turned off if possible.
What you absolutely should leave at home would be your laptop, tablet, gaming devices or portable TV. These are all unnecessary out in the wild.
You're camping to be with and enjoy nature. Don't stay plugged in with your electronics! And if you're out camping, chances are that you'll have no reception.
So, why bring all these items out with you? They'll only end up as deadweight. 
You might want to bring a camera out with you to capture memories.
I think that's fine.
But don't rely too much on using it. Focus on capturing memories in your mind too!
In fact, you could use your phone to take pictures instead.
Or, try using a film camera!
Not being able to see the final product of your photo may keep some from stressing about their appearance.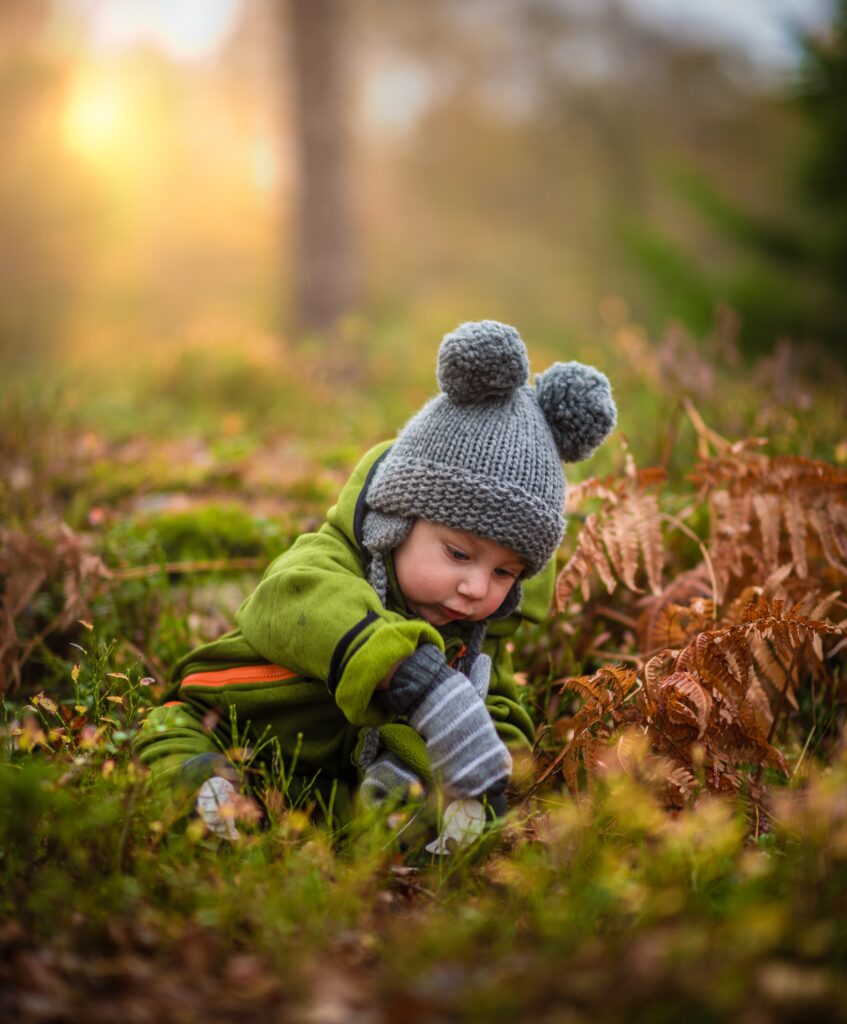 If you're taking young children with you, the idea of not allowing them any toys might be scary.
After all, you can already imagine the epic tantrum they might throw.
However, toys are truly unnecessary in the wild.
There's simply so much to explore and enjoy!
Trust me when I say that your child would be having fun playing with twigs and grass.
If you really think you need to, limit your child to bring two toys maximum.
This could be their stuffed animal for bed or a simple pack of cards.

However, what I'd really suggest is letting your child enjoy nature.
Take them on hikes or go swimming in the river! They'll enjoy these activities too.
It'll be a great time of bonding for you and your child. By exposing them to nature early, you could also help build a love for nature for them.
Children are imaginative and can make anything a game.
Being out in the wild will be no different! You might find your children play-fighting with sticks or building little towers. 
If you allow them to bring toys however, they wouldn't be able to let go of the toys.
They might stick to playing with their toys and miss out on the magic that is nature! The whole point of taking them camping would be to introduce them to nature, so leave the toys back at home!
When you're camping, you'd want to bring sturdy items.
You wouldn't want a fragile ceramic mug for drinking your coffee.
That would only spell trouble as it could easily break during your trip.
Instead, you'd probably want a light plastic mug. In this age of social media, you might have seen campers posting pictures of them drinking coffee with fancy ceramic mugs.
It makes for a good picture. But when it comes to packing, it's a hassle.
You can't simply throw it into your pack. You'd have to wrap it up with paper for protection.
And, if you break a mug at a campsite, that would be even more trouble! You can't leave ceramic pieces lying around.
Someone might step on them! But at the same time, it would be near impossible to pick up all the little pieces!
Therefore, make it easier for yourself.
Don't bring fragile items out camping! 

Back home, it might be common for you to have different soaps and creams for yourself.
Shampoo to clean your hair then conditioner to keep it pretty. Body soap for your body and hand soap for only your hands.
A day and night moisturising face cream. When you're camping, cut all of that out. That's simply too many items to bring with you.
When it comes to your creams especially, you might find yourself too tired to even bother. 
Instead, just bring a bottle of dishwashing soap, body soap and shampoo.
For washing hands, you could use the hand soap again. Dishwashing soap would be for your kitchen supplies of course.
If you'd like to completely cut out having three bottles, you can always look into soaps that are multipurpose and can be used safely for various purposes.
They are also biodegradable and hence, would not pollute the environment. Such soaps would even allow you to bathe in rivers. 
You might be thinking, "How can I leave my deodorant at home? I'll stink!"
Unless you have a serious body odour issue, you'll be fine. Camping is meant to be natural and that means you'll inevitably end up stinking. There's no need to continually try to mask such a scent.
Furthermore, the stink you get from running about in the wild is different from how you'd smell from a day of work. Deodorants or perfumes might not mix so well.

If you really do feel like you stink while camping, take a quick shower or wipe yourself down with a wet towel!
This will help! You wouldn't want to be using perfumes or deodorants because they are often sweet-smelling and may attract bugs. That would be far more annoying than a mild body odour.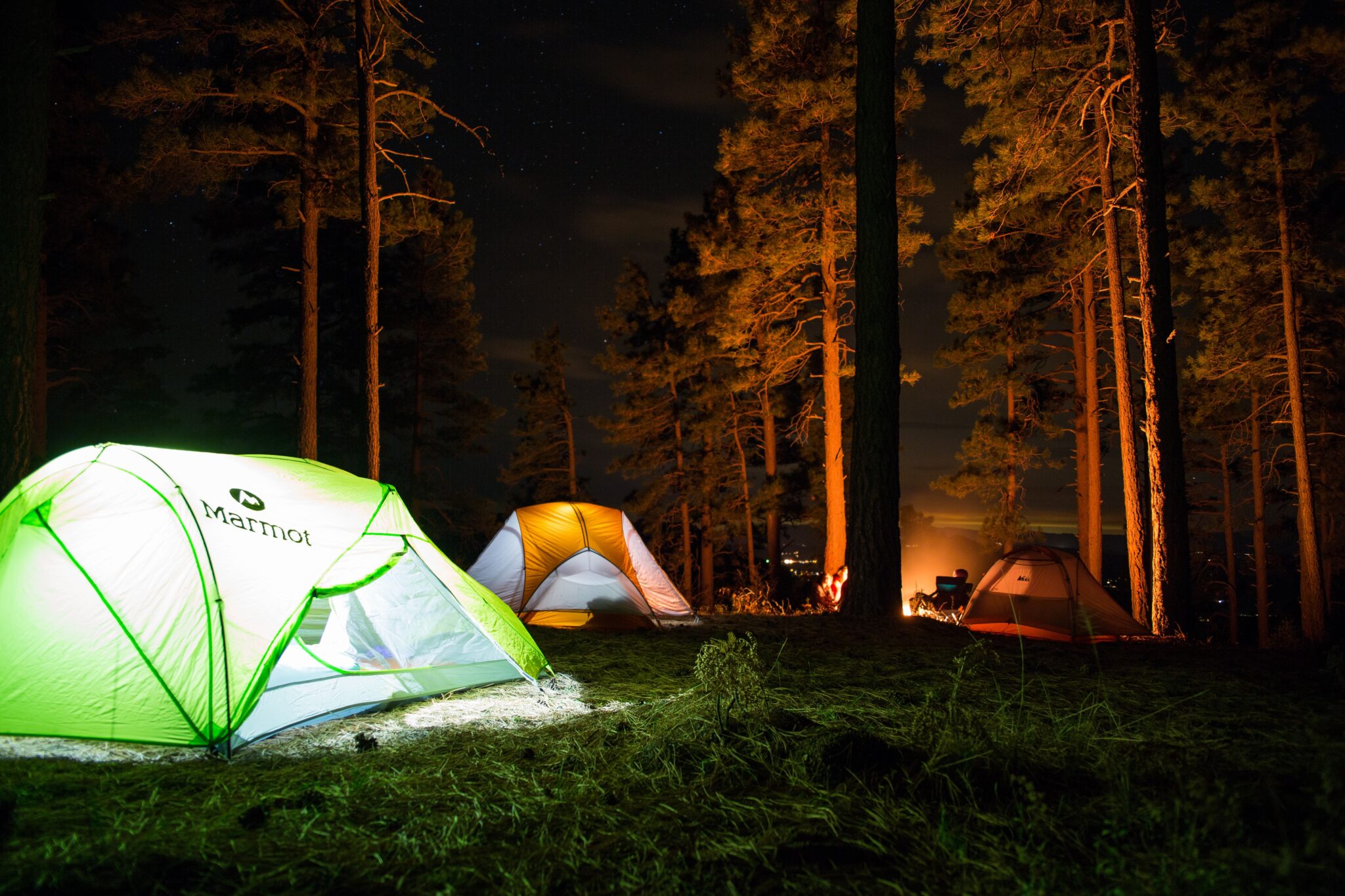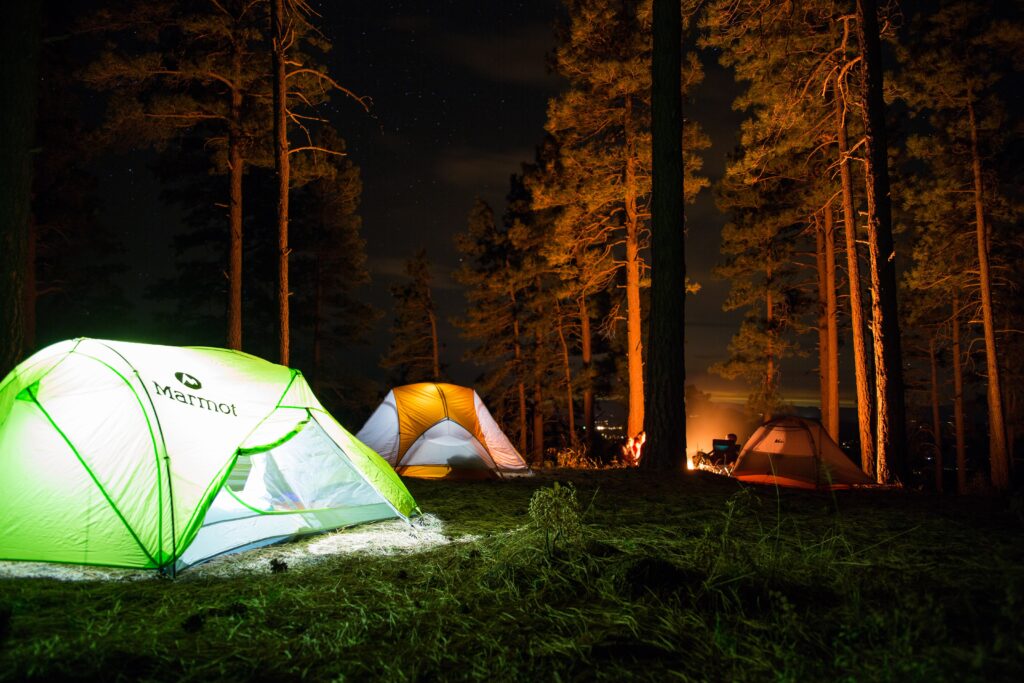 Camping is a time to relax and enjoy yourself in nature.
Don't bring more than what is necessary. It would be a huge hassle for you as you'd have to carry more than you need.
Oftentimes, you might find that some items don't even get used.
Therefore, leave those items at home. Aside from that, camping is also a time when you should be having fun in nature.
Therefore, don't bring items that would distract you from nature.
Take the time to truly commune and enjoy what nature gives us.
Happy camping!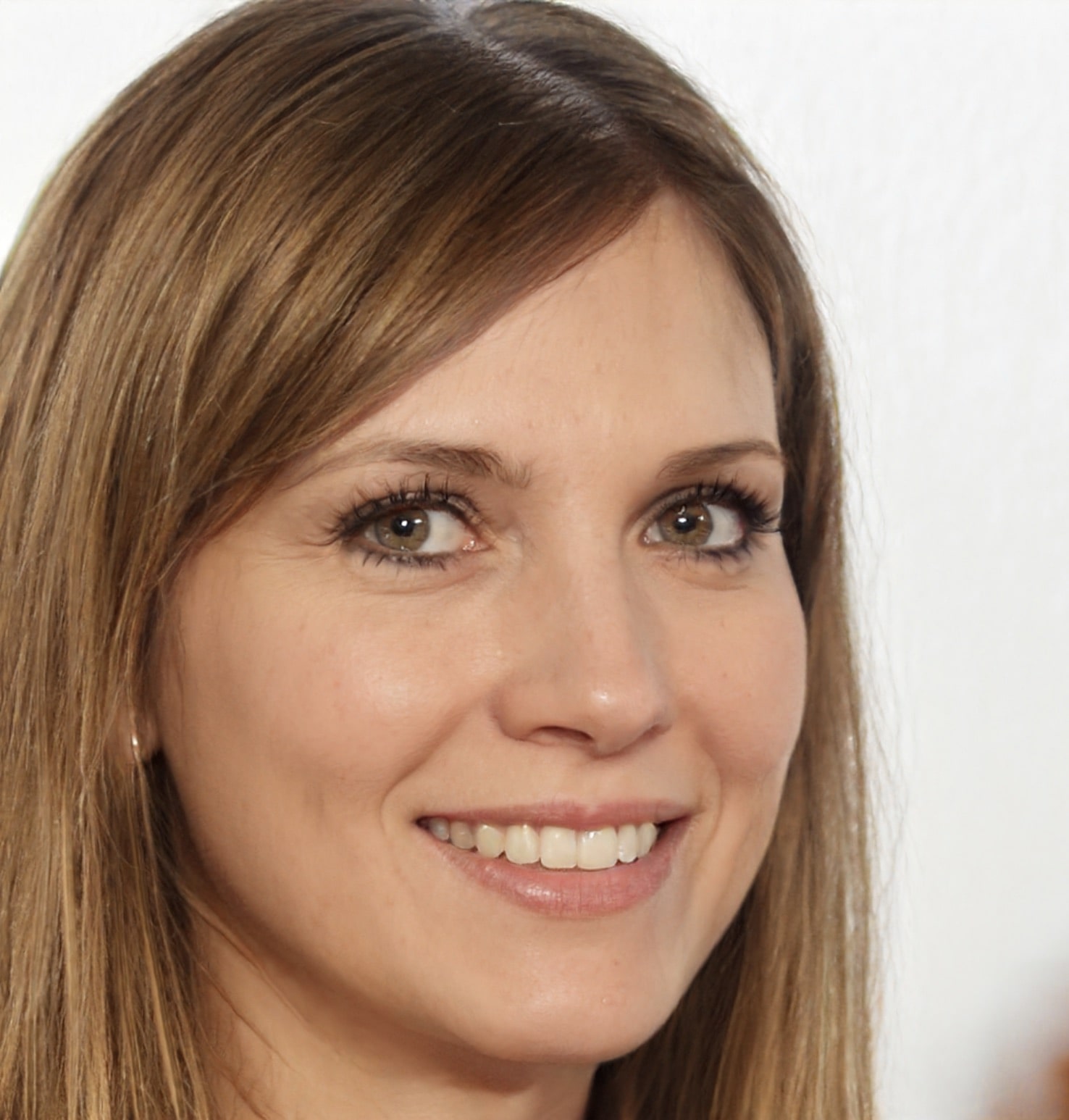 Hi, I am Amy I have two loves in my life camping and writing. When I am not writing for The Expert Camper, I am usually camping. Lake District is one of my favourite spots, but really anywhere in the UK under canvas I am happy.