We all like to get a good night's sleep. But when you're camping, this is impossible if you don't have the right sleeping bag. Too short, too cold, too bulky – there are many reasons why your sleeping bag might not be the perfect fit. So, how can you find one that guarantees a great night every time?
We bring you a guide to sleeping bags! At The Expert Camper, we've put together everything you need to consider before buying a sleeping bag. Whether you need something for a once-in-a-lifetime adventure or a trusty bag you can bring out season after season, read on to discover the best sleeping bag for you.
What Are The 5 Types Of Sleeping Bags?
Unfortunately, there's no straightforward answer to the question 'what are the 5 types of sleeping bags?'. This is because there are so many factors to consider when buying. Are you talking about the shape? The insulation? The season? How about whether they're designed for men, women, or children?
In short, buying a sleeping bag isn't a case of one-size-fits-all. It's understandable to feel overwhelmed by the amount of choice on the market. There are five different shapes of sleeping bags to choose from, not to mention countless brands, types of insulation, liners, and temperature ratings!
Below, we've outlined the five main shapes. Although most sleeping bags come in different sizes, fabrics, and weights depending on your particular needs, our handy sleeping bag guide will help narrow down the most suitable shape for you.
A square sleeping bag, also known as a rectangular bag, comes the closest to replicating the shape of a bed. Squared off at the top and bottom, this bag usually features zips on both sides which means you can unzip it to create a duvet. Some can also be zipped together with other square sleeping bags.
The main downside of square sleeping bags is their bulkiness. Because they're not tapered, they contain a lot more material than other alternatives. This might make them a cosy substitute for your favourite duvet, but nobody wants to carry a duvet up Mount Kilimanjaro!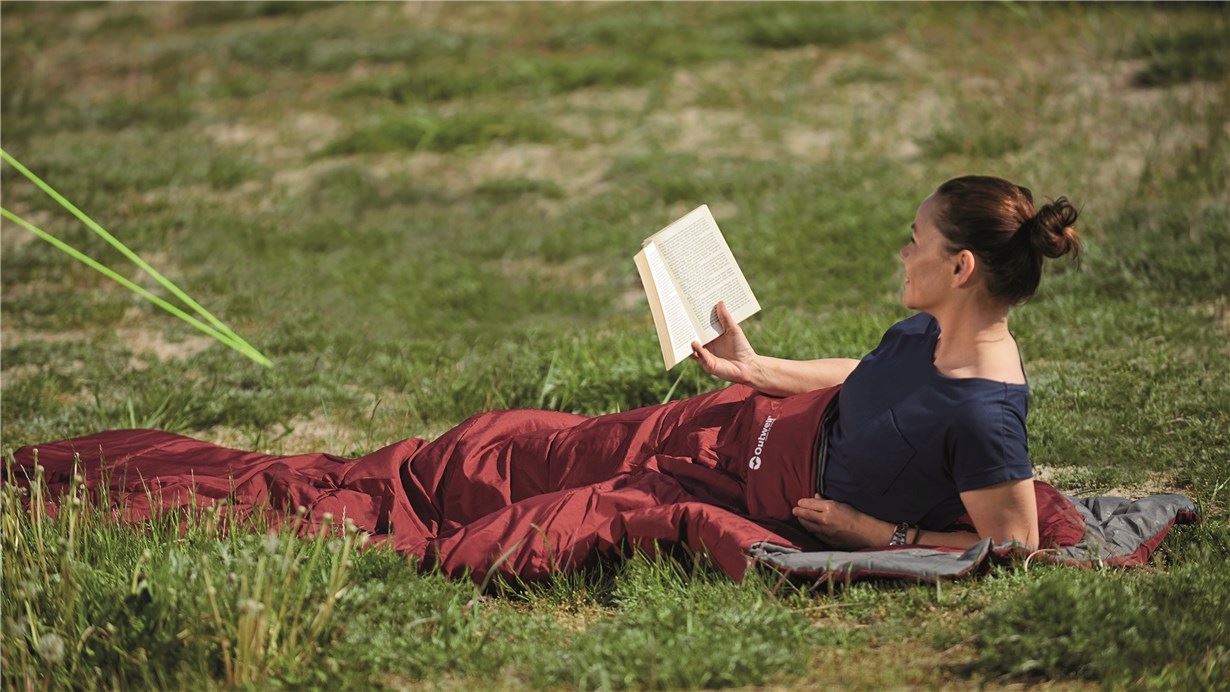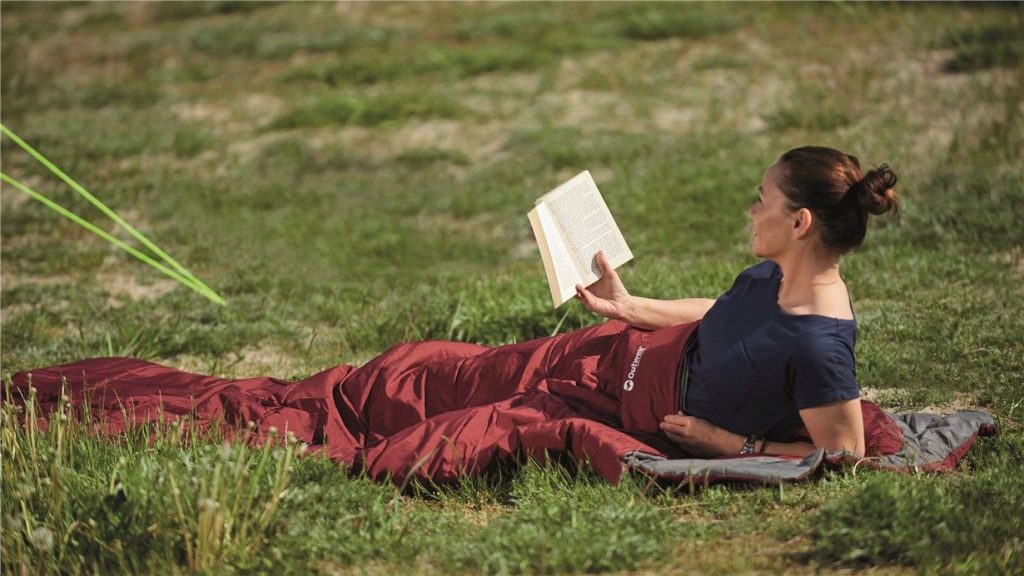 A mummy bag is a practical choice if you're planning to carry your sleeping bag on your back. These bags are usually lightweight but keep you warm thanks to their tapered design, which closely skims your body shape. (This is what gives mummy sleeping bags their name – they resemble the bandages used for mummies in Ancient Egypt)!
The distinctive shape enables it to trap human body heat while reducing excess bulk and weight. This is perfect for people who feel the cold during the night but don't want to lug around a heavy pack.
3) Semi-Rectangular Sleeping Bags
As the name suggests, semi-rectangular sleeping bags are a cross between square and mummy sleeping bags. (You might also hear them referred to as barrel-shaped bags). They feature a rectangular shape at the top but taper downwards towards your feet, giving them extra insulating properties.
Because the fabric at the bottom of the bag is cut closer to the body, they also have a better warmth to weight ratio than square sleeping bags. They are lighter to carry and can fold into a smaller pack size.
Secret Code: FamilyCamping
4) Double-Width Sleeping Bags
Double-width sleeping bags are designed to fit two people at once, making it an ideal choice for couples. Some models consist of two square sleeping bags that have been zipped together. Others are simply one bag that is twice as wide as a standard single.
This type of sleeping bag can be excellent for caravan holidays or glamping trips. Although you'll benefit from somebody else's body heat, the thermal properties of double-width bags aren't particularly efficient because they don't taper towards the feet. This means they aren't necessarily suitable for cold winter nights spent outdoors.
5) Elephant Foot Sleeping Bag
The elephant foot sleeping bag might sound strange, but it can be a practical choice for seasoned campers. Also called a half or three-quarters sleeping bag, this tapered model is designed to stop at your middle or underneath your arms, leaving your upper body free. Some bags have ties that you can attach to your shoulders. This stops the material from sliding off you in the night.
The main benefit of using an elephant foot sleeping bag is the fact it's so lightweight. But if you don't want to feel the cold, you'll need to wear a thermal coat underneath your bag, so make sure you factor in the weight of any extra layers when planning your packing.
Sleeping Bag Buying Guide
How Do I Know What Sleeping Bag To Buy?
Once you've decided what shape of sleeping bag you need, the next step is to find a product that ticks all of your other boxes. From temperature ratings to season ratings, there are several factors to consider before you choose a sleeping bag. The right purchase for you will depend on the following:
How often do you plan to use your sleeping bag?
Will you be wild camping or staying in a caravan?
Will you need to carry your sleeping bag between stops?
What type of weather do you expect on your trips?
What's your body shape and core temperature?
At The Expert Camper, we've been camping for over 20 years and know the right sleeping bag can make or break your trip. Whether you're confused by comfort ratings or have no idea about insulation, keep reading to discover the best sleeping bag to buy for your needs.
How Much Insulation Do I Need?
Insulation is one of the most important parts of a sleeping bag. Always check the sleeping bag temperature ratings before making a purchase, as this will help you decide whether its insulation levels are right for you.
If you enjoy going on a variety of trips throughout the year, for example, you'll need a versatile sleeping bag that can take you from cold winter nights to warm summer holidays. With accessories such as sleeping bag liners and detachable hoods, you can adapt your bag to the season – ensuring you're always a perfect temperature. This might be a more practical option than choosing a heavy-duty winter sleeping bag that will make you sweat all summer!
The insulating properties of a sleeping bag are measured according to European standards: EN 15837 and ISO 23587. This makes it easier for you to compare the temperature ratings of different bags. As part of the testing process, regulators have created four different ratings, all of which assume the sleeper is wearing a base layer and lying on a sleeping mat:
Comfort temperature: The lowest temperature at which someone can sleep comfortably in the sleeping bag while lying in a relaxed position
Lower limit: The lowest temperature at which someone can sleep in the bag whilst curling up to keep warm
Upper limit: The highest temperature at which someone can sleep in the bag without overheating (assuming the sleeping bag is unzipped)
Extreme temperature: The lowest temperature at which someone can expect to survive the night in the sleeping bag
The temperature rating of your sleeping bag, sometimes described as a comfort rating, is the best way to judge its insulation. Everyone's body temperature varies so make sure you choose a sleeping bag that's within your personal comfort range. If you buy a bag that's not suitable for the temperature you plan to use it in, you could be in for an uncomfortable night's sleep – and even endanger your health.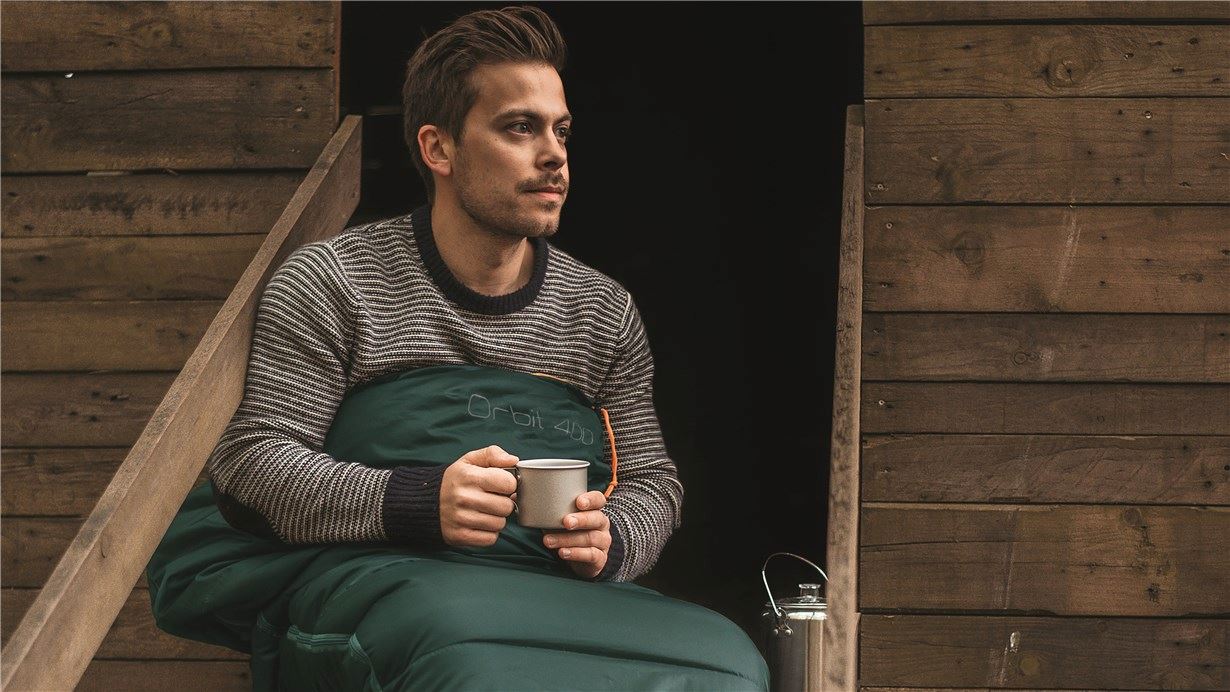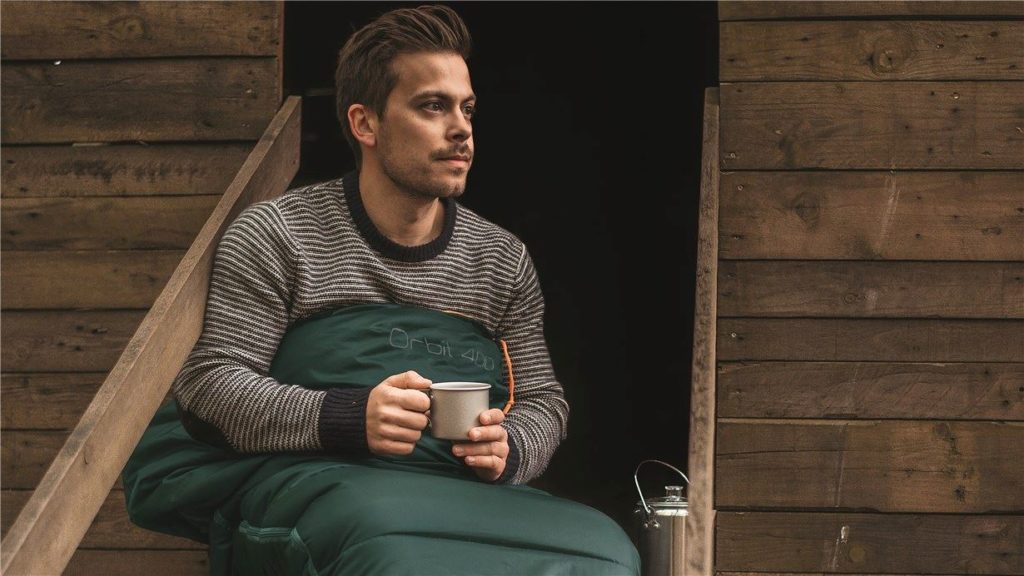 There are two main types of sleeping bag insulation: synthetic or down. Down is a natural material made from the under-layer of a bird's feathers, while synthetic insulation is usually made from polyester microfibres.
Both down and synthetic bags are used to trap warm air and reduce heat loss. You can analyse the efficiency of insulation by looking at its fill power. This is a number that measures how insulating different materials are, with a higher number indicating greater efficiency (and therefore a warmer sleeping bag).
So, which should you buy? Synthetic sleeping bags are usually cheaper and more suitable for wet weather. Down, on the other hand, provides better insulation and can be lighter to carry than synthetic bags.
What Season Rating Do I Need?
To help you find the best sleeping bag for your needs, most models are rated according to season. If you're planning to use your sleeping bag in the summer months, you obviously won't need as much insulation as somebody who's planning a winter trip to Iceland! Along with temperature ratings, season ratings make it much easier to choose a bag that's suitable for your requirements.
1 season sleeping bags are the lightest on the market. They're perfect for festivals, summer holidays, or trips in the warm air.
2 season sleeping bags are best for late spring to early autumn, when the weather is starting to become milder.
3 season sleeping bags are suitable for early spring or late autumn. The weather during these seasons can be unpredictable but isn't likely to be extremely hot or cold.
4 season sleeping bags provide much better protection from the cold. Although different brands vary, these are usually suitable for sub-zero temperatures.
Lots of adult-sized sleeping bags are suitable for all genders. However, there can be benefits to buying a model that's gender-specific if you're looking for the perfect fit.
There are two key differences between sleeping bags that are marketed for men and those that are marketed for women. The first regards the level of insulation. Although the research isn't conclusive, some studies suggest that men and women perceive temperature differently. As a result, some women's sleeping bags are extra insulting. This can mean they are heavier than men's alternatives – despite being slightly smaller, which is the second difference.
To fit a typical women's body, some sleeping bags are shorter, narrower at the shoulders, and taper outwards to accommodate wider hips. This particular shape is designed to reduce the amount of excess fabric, skimming the body more closely for a warmer night's sleep and a more comfortable fit.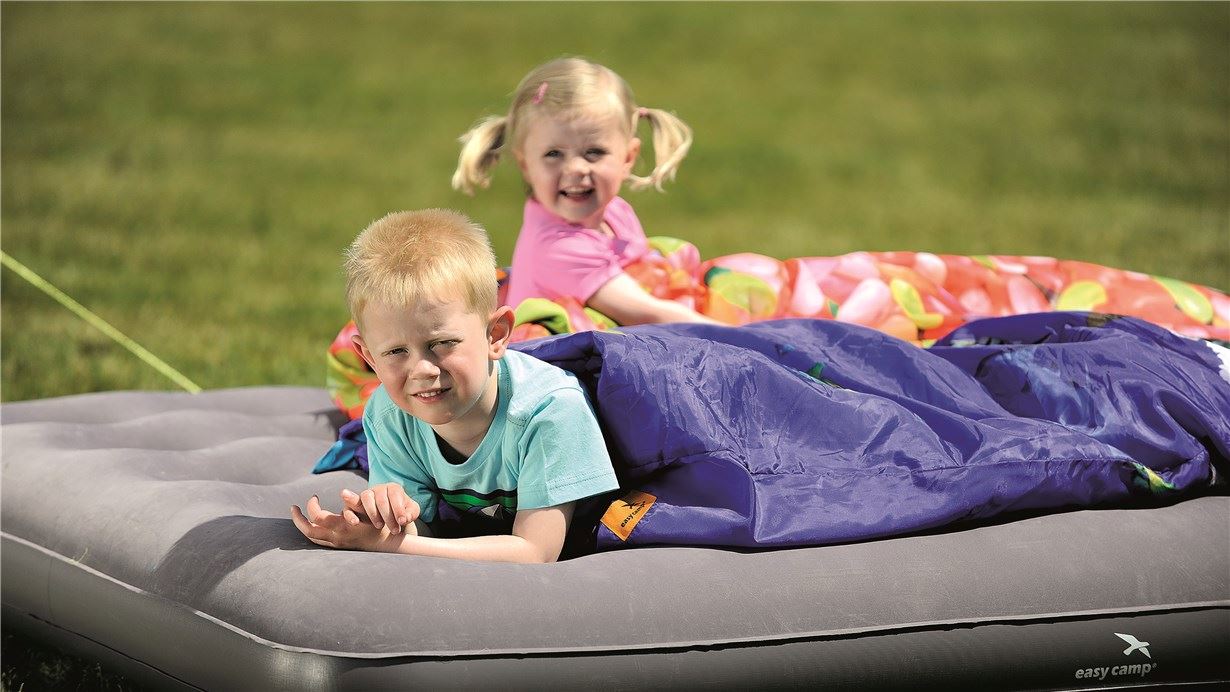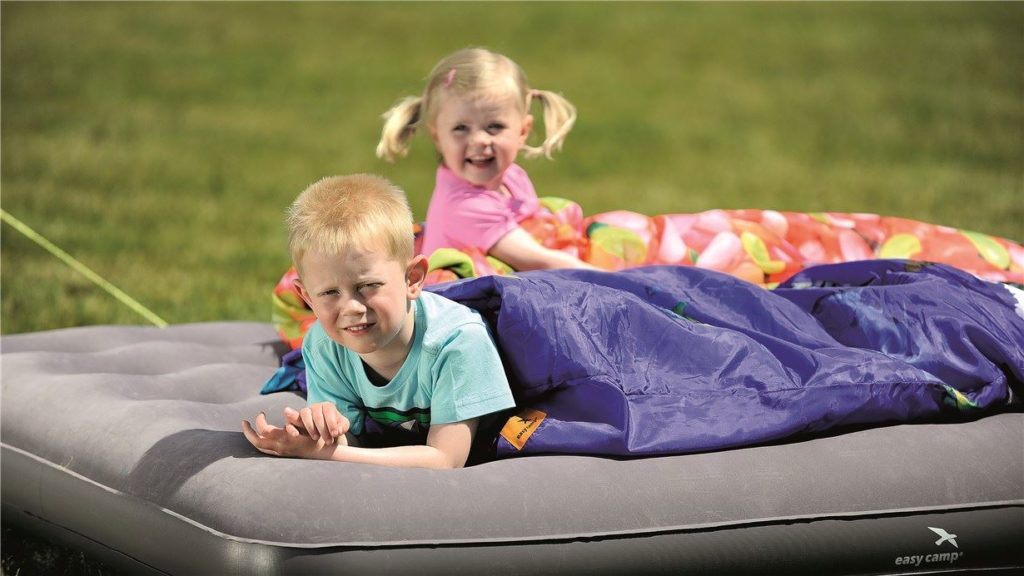 Like women's sleeping bags, children's sleeping bags are designed to minimise the amount of empty space around the body. If a child uses an adult-sized sleeping bag, not only will they have to carry the weight of the excess fabric while walking, but they will also lose heat rapidly during the night.
Children's sleeping bags are available in a selection of bright colours and designs, from novelty patterns to bags in the shape of their favourite animals. These can be an excellent way to introduce your kids to the fun of camping!
How Much Should I Spend On A Sleeping Bag?
Your sleeping bag is one of the most important parts of your pack. Whether you're planning to camp on the British coast or trek to the base camp of Everest, your trip could quickly be ruined by a bad night's sleep. That means it's crucial to choose a bag that meets your particular needs. But how can you make sure you're spending your money wisely?
For a 4 season sleeping bag, you could easily pay several hundred pounds. However, this isn't essential, and there are plenty of high-performance sleeping bags on the market for under £100. If you're only going to use your sleeping bag for festivals or caravan holidays, you can probably find what you need for £30 or less. (Children's sleeping bags will be even cheaper).
As we mentioned earlier in this sleeping bag buying guide, synthetic sleeping bags are usually less expensive than ones which contain down.
A new sleeping bag is a serious investment. Nobody wants to spend their holiday shivering at night or struggling to stretch out their legs! With our handy guide, we hope you're one step closer to finding your perfect fit – so you can dream easy, wherever you are in the world.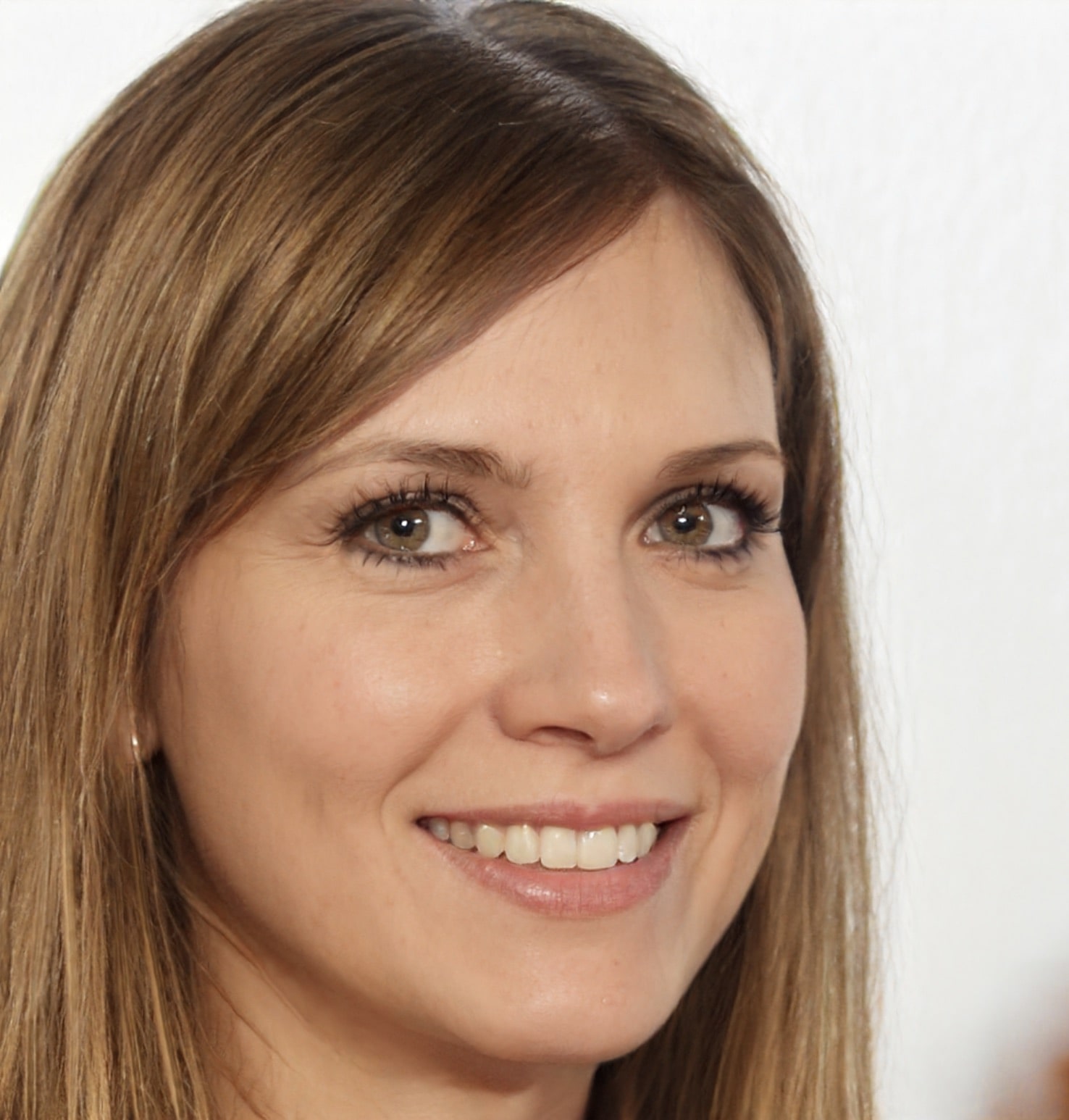 Hi, I am Amy I have two loves in my life camping and writing. When I am not writing for The Expert Camper, I am usually camping. Lake District is one of my favourite spots, but really anywhere in the UK under canvas I am happy.