Oh Scotland, land of sweeping heather-filled hills, knightly castles, and undulating lochs – a nature-lover's paradise! For the outdoorsy, there's really no better way to explore Scotland in all its glory than to go camping.

But when is the ideal time to enjoy the great outdoors? What season should you go and where? Allow us to guide you as you make your way through the nooks and crannies of this majestic country. Read on to discover the best times to go camping in Scotland and the key tips and tricks you should consider while planning your trip.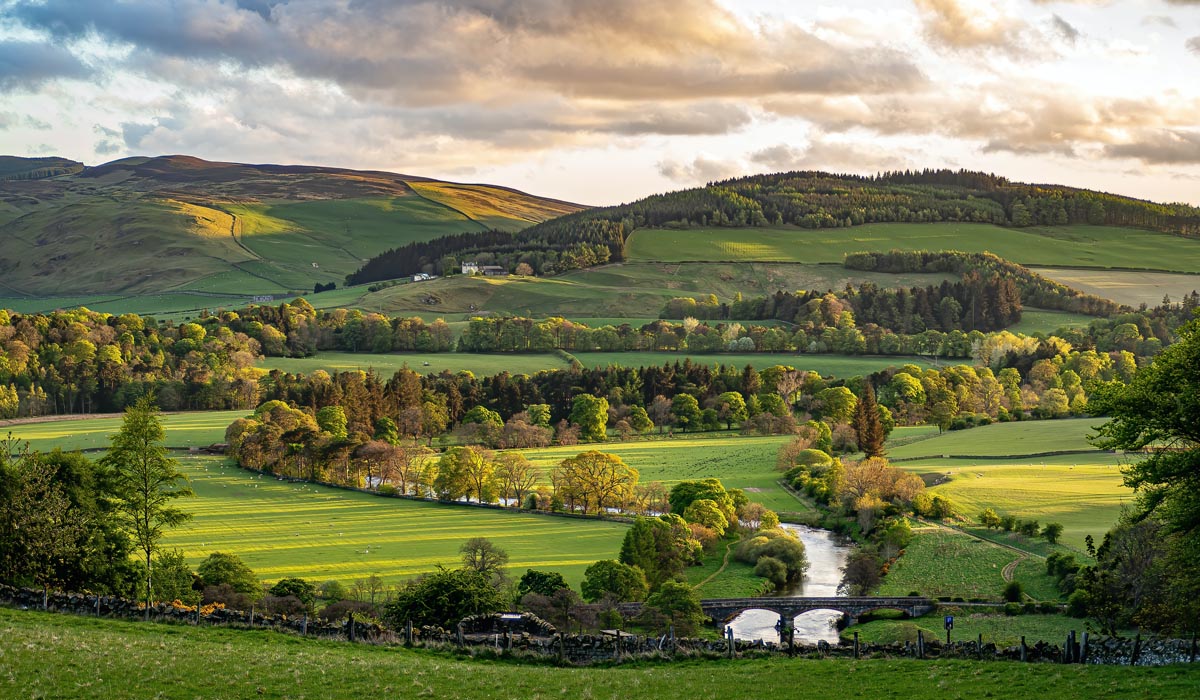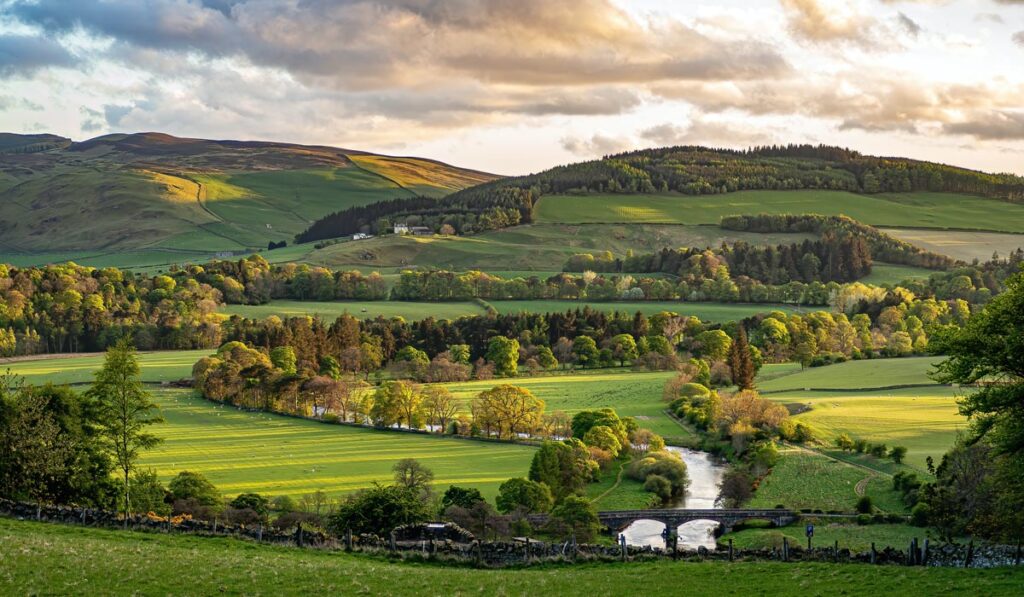 The best time to go camping in Scotland is typically between April and October when the weather is milder. Summertime is particularly popular for camping in Scotland, but make sure to come prepared for rain and cold temperatures as well.
Overview of the Best Seasons to Camp in Scotland
Scotland is a beautiful land with rich terrain and breath taking views. With its variable climate, there are several times of year to choose from when planning the perfect camping trip in Scotland. To provide a comprehensive guide on when to plan your camping holiday, it is important to consider an overview of the best months for camping in Scotland.

For those who may not mind colder temperatures, winter might offer fewer crowds and the chance for wildlife spotting opportunities in popular destinations. Those that prefer milder weather aside from the potential rain, spring or early autumn may be ideal choices. Summertime typically draws larger crowds but also offers many activities suitable for all ages.

Overall, each season holds its own rewards and challenges when planning a camping trip – all of which should be taken into consideration to ensure a memorable adventure. It pays to do some thorough research ahead of time to get an accurate feel for what type of activities, sights, and even weather conditions to expect depending on what season you choose. From there it becomes easier to select the right time of year to explore Scotland's wonders.

With this important knowledge in hand, we can move forward and discuss summer camping in further detail, exploring why so many travellers opt for this season as their preferred choice for adventure in Scotland.
Scotland is a vary desirable camping location, with beautiful scenery and varying climates. Winter may offer less crowds and wildlife spotting opportunities, while spring and autumn may have milder weather with the potential of rain. Summer draws larger crowds, but offers many activities for all ages. It pays to do research ahead of time and explore further why summer is a preferred choice for travellers opting to camp in Scotland.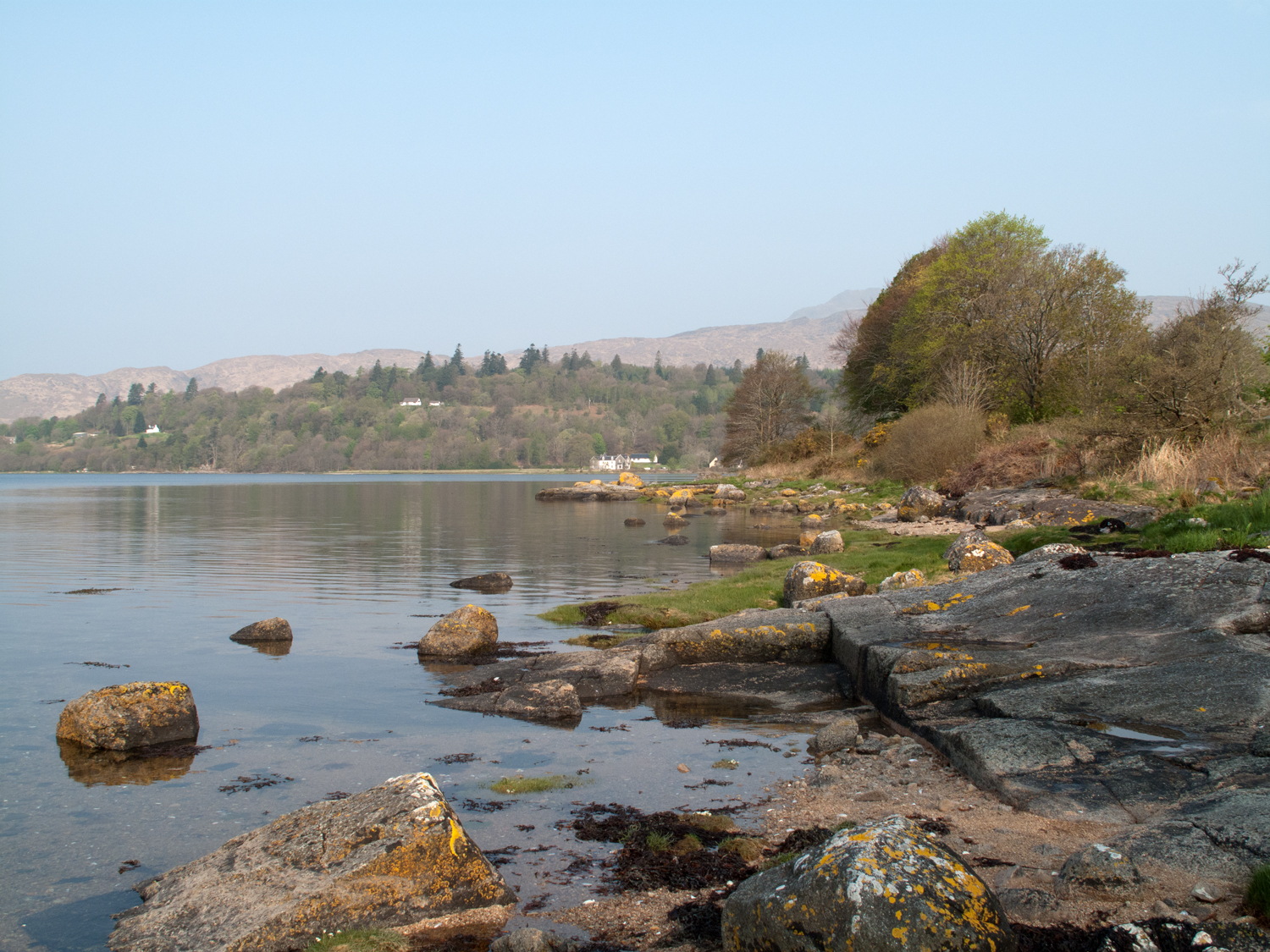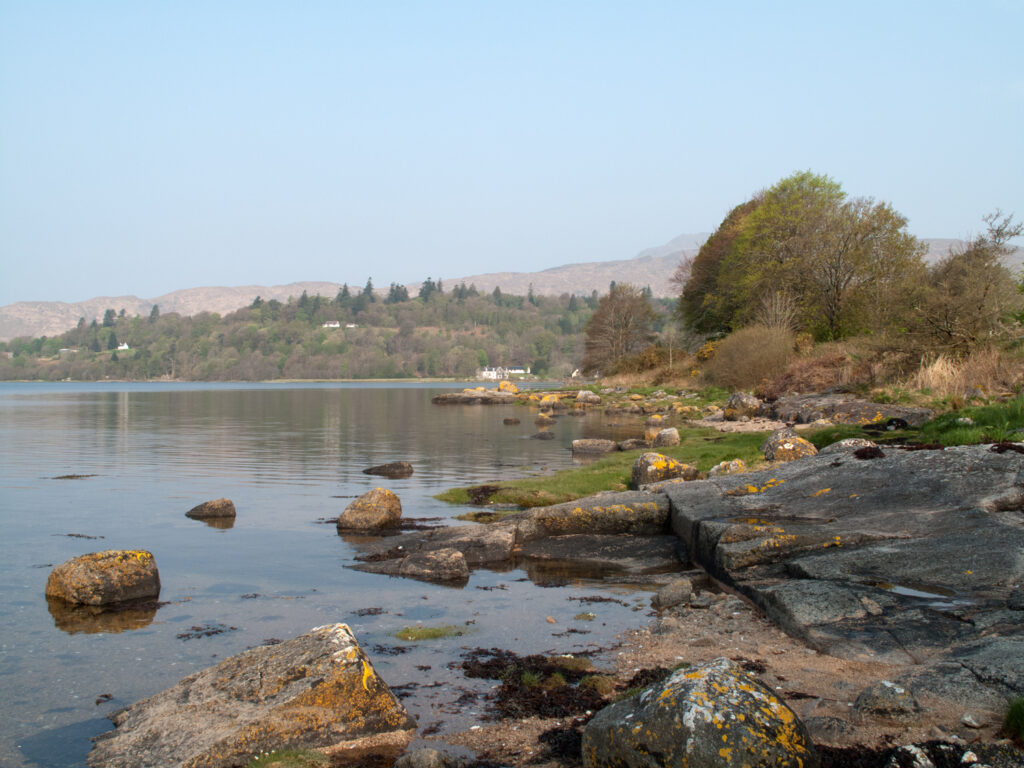 When it comes to summer camping in Scotland, there's no doubt that visitors will be delighted with the stunning views and activities available. Scotland in summer is a practically unmissable affair; with picturesque lochs and abundant wildlife, an unforgettable experience awaits. Furthermore, due to its location in the North Atlantic, summers in Scotland remain mild and relatively warm; temperatures rarely reach higher than 25°C while nights are rather cool.

Summer is by far one of the best times of year for those intent on experiencing Scotland's wilderness at its fullest. Travelers can take advantage of long days by exploring the hills throughout the day before resting up for their next adventure in their respective campsite come nightfall. Additionally, festivities such as Highland games and ghillie festivals bring plenty of vibrant activities to campers; these events provide insights into Scottish culture while also contributing to the unique atmosphere experienced during the summer months.

However, a few points of caution should be noted. For instance, visitors may encounter high numbers of tourists throughout this period due to peak season popularity. Nevertheless, with careful planning and consideration, campers can easily make reservations or seek out less popular locations that benefit from preserving some level of peace and privacy from late May (when early summer offers emerge) until most of September (when the season begins to wind down).

In summary, summer camping in Scotland offers an inviting abundance of mesmerizing scenery and wonderful opportunities for exploration; this season presents the perfect chance to appreciate all that Scotland has to offer. With mindful preparation, campers can revel in the embrace of Mother Nature's wonders without too much interruption during their visit. All in all, summer camping will undoubtedly satisfy anyone looking for an exciting and memorable experience being sure to prepare them for what's ahead when winter moves in.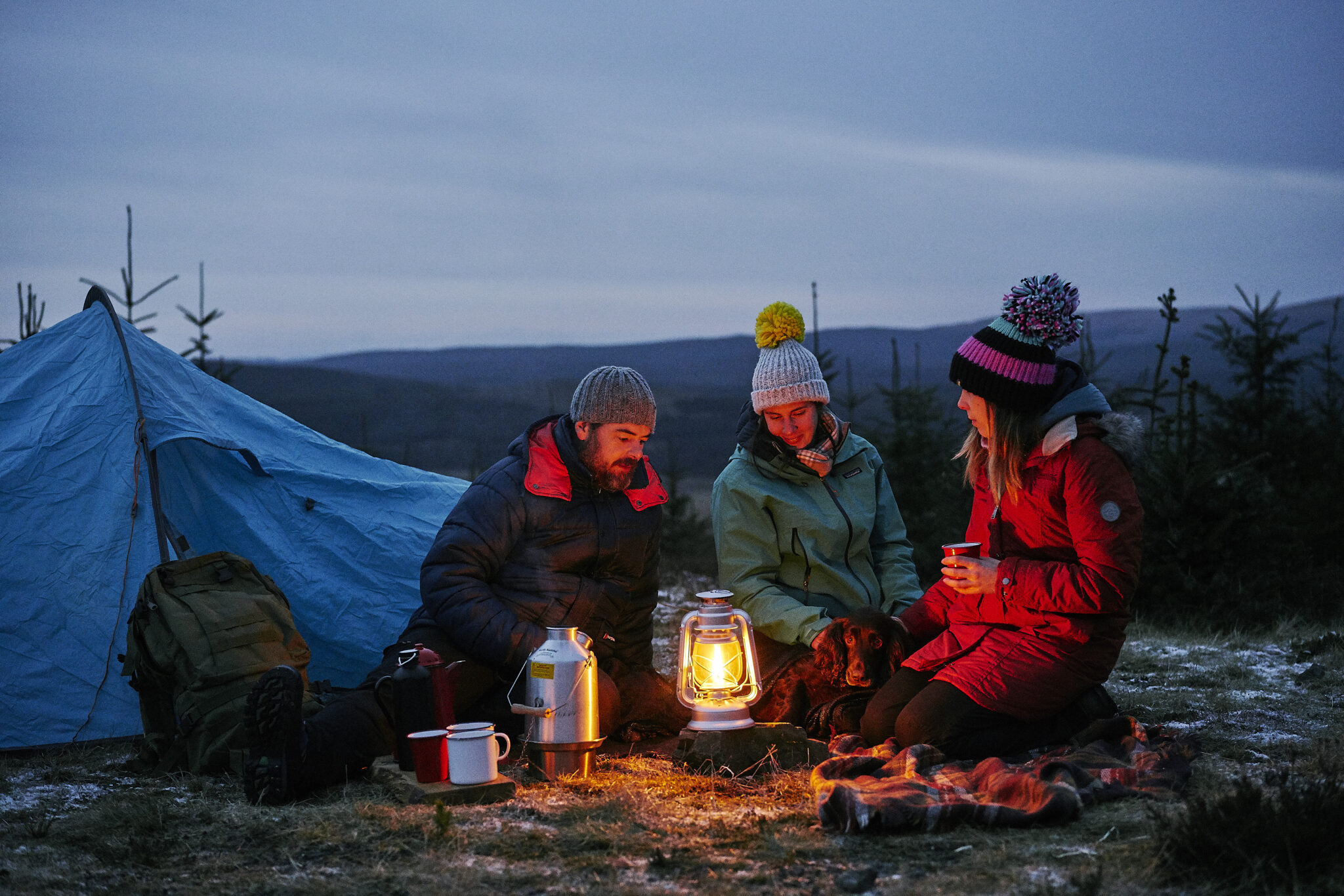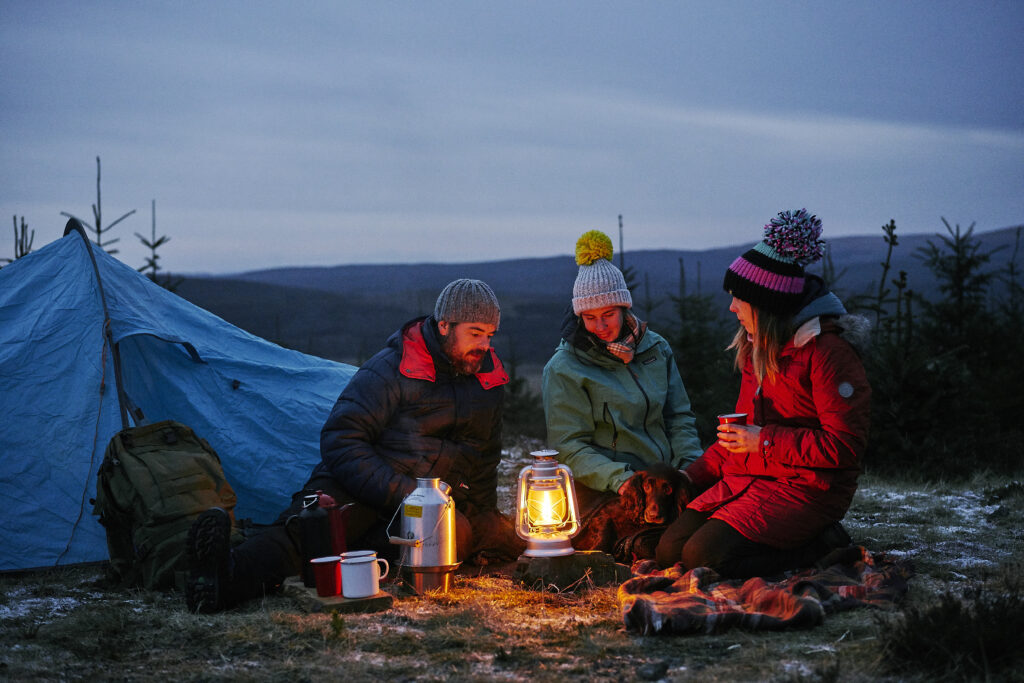 Camping in Scotland during wintertime can bring with it a unique and sometimes challenging experience. On one hand, winter camping in the Scottish mountains can be an exquisite opportunity to witness the majestic, rugged beauty of the landscape. Snow-covered fells, silent glens, and high mountain passes are only accessible during the colder months. However, such an expedition requires specialized equipment and advanced skills for navigating and dealing with the cold weather conditions which may be a drawback to some campers.

What's more, winter camping in Scotland is often associated with uncertain weather conditions like freezing temperatures, snowstorms, and strong winds which could be disruptive to an otherwise enjoyable camping experience. Some campers may prefer to stay away from harsh conditions like these, but those who embrace such challenges can find themselves having a truly memorable camping holiday.

To enjoy winter camping in Scotland safely and responsibly, visitors must prepare properly for the trip by obtaining appropriate clothing and equipment's as well as staying up to date on any potential changes in weather or trail condition that might arise during their trip. Furthermore, if campers aren't confident about planning a winter excursion they should consider hiring local guides or choosing larger campsites with staff onsite to assist them throughout their experience.

While summer may bring sunny skies and balmy days filled with outdoor activities amidst Scotland's breath taking wilderness, winter camping provides its own kind of excitement for willing adventurers ready to explore the nature of Scotland's changing terrain – all covered in a majestic blanket of snow. And as autumn arrives bringing its own set of colours and flavours into the mix, things can get just as interesting out there…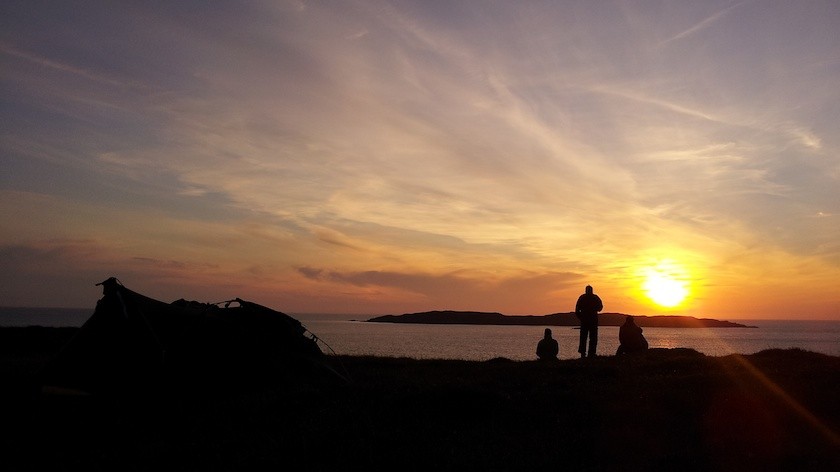 Autumn camping in Scotland has the benefit of temperate weather and fewer mosquitos than summer. With mild days and cool nights, late September to early October is an ideal time to camp north of the border. As for scenery, it's hard to beat autumn's changing landscapes blazing with orange, red and gold hues. A crisp chill in the air adds to the ambiance of sitting around a campfire watching the sun set over rolling hilltops. Temperatures this time of year are warm enough for short-sleeved shirts during the day and a lightweight jacket at night.

Of course, Scotland has no shortage of spectacular sights across all seasons, so if you have your heart set on enjoying its natural wonders, don't let anyone convince you that autumn isn't a good time to explore. Just remember that temperatures drop quickly after sunset, so be prepared with clothing suited for colder temperatures. Also consider packing earplugs: The mating calls of animals like grouse can be loud in both summer and fall, but popping earplugs means at least you'll get undisturbed sleep!

No matter when you plan your Scottish camping trip however, one thing is certain: Location matters! The next section will dive deeper into how unique locations can make such an impact on your outdoor experience.
Location Matters: The Impact of Islands and Lakes
Location has a remarkable influence on the camping experience in Scotland, from rugged islands to vast inland lakes. While autumn has the enjoyment of beautiful foliage, warmer temperatures, and calmer crowds; some consider spring or summer to be the prime times for camping on islands. Longer days and calmer waters mean boat trips to reach more remote Scottish Islands are possible and can provide an exciting adventure. Campers seeking longer hikes through breath taking hills will appreciate the fact that many islands in Scotland are connected by causeways, allowing them to explore more natural beauty in a single camping trip.

On the other hand, winter is considered ideal for camping near inland lakes instead of trekking across islands. The densely forested banks of many of Scotland's lochs provide shelter from harsher weather conditions while still providing plenty of activities such as fishing and canoeing. Plus, fall colours often linger around inland water sources well into December giving campers one last chance to slide into another seasonal palette before winter fully takes over.

Whether near inland lake or isolated island, Scotland proves a great destination for any time of year if you're willing to bring the right gear. Despite historically wet weather, warm clothes and proper waterproofing can make even worst rainstorms enjoyable with enough preparation. With that said, it's important to consider all options when deciding which time might be best for your next Scottish camping excursion. Whatever season you choose, given enough planners, Scotland promises an unforgettable experience any time of year. To make your trip even more perfect, it is essential to plan ahead and check up on the forecast when planning a trip – so our next section is dedicated to discussing weather conditions at different times of year in Scotland and how campers can prepare accordingly.
According to the Scottish Outdoor Access Code, peak season for camping in Scotland is usually mid-May to mid-September.
A survey from 2019 found that July is the most popular month for camping holidays in Scotland with over 40% of respondents citing it as their favourite month to camp.
The average temperature across Scotland in May ranges from 9.1°C (48.4°F) in the North West Highlands to 10.7°C (51.3°F) in the South West Highlands, making it an excellent time for camping.
Weather Conditions in Scotland at Different Times of Year
The weather conditions in Scotland at different times of year can vary drastically depending on location and seasonal change, making the time of year a crucial factor for planning your camping trip. Despite the unpredictability of Scottish weather, there are general trends that can be worked with for planning purposes. Generally, the cooler months, such as fall and spring, have more moderate temperatures which allow for a combination of outdoor activities to be enjoyed. Summertime is hotter but still provides opportunities for swimming and sunbathing during the daytime hours.

While some may argue that mild temperatures are best for activities like hikes and long walks, mild temperature can also bring precipitation which can limit these activities. Winter months bring plenty of snowfall, perfect for those eager to participate in snow-related hobbies or sports. However, winter does come with plenty of frigid temperatures and high winds that make any sort of camping difficult to enjoy.

No matter the season or location, it is always important to consider the forecast when planning a camping trip throughout Scotland. Local climate should always be considered depending on what type of weather is favourable for particular activities or needed for comfortable camping conditions. With this knowledge front and canter, adventurers can plan accordingly and find an ideal balance between weather and destinations that will make each vacation memorable. This process will ensure optimal outdoor experiences whatever time of year you decide to camp in Scotland.

As you plan your camping vacation in Scotland, keep in mind not only the weather conditions but also the wide array of outdoor activities available during each season. With careful consideration regarding both factors, you'll be sure to have a delightful time filled with outdoor adventure!
Outdoor Activities Available During Each Season
When it comes to outdoor activities during seasonal camping trips in Scotland, the possibilities are seemingly endless. Spring is an ideal time for exploring Scotland's outstanding mountain views and birdwatching, while summer is great for beach activities such as surfing and rafting, as well as cycling and walking trails. Autumn is a popular season for fishing, golfing, and boating on rivers, lochs, and canals. Finally, winter is the perfect time to practice skiing and sledding on Scotland's mountains. Campers can even enjoy occasional humpback whale watching cruises along the coastline!

There have been some debates about the safety of camping in Scotland at certain times of year due to the unpredictable nature of its weather. However, visitors should take comfort in knowing that Scotland's natural wonders provide ample opportunity for outdoor fun regardless of season. Moreover, there are several ways campers can plan ahead to ensure a safe experience outdoors in any type of weather. With this knowledge in mind, let's now move on to reviewing some risk analysis associated with camping seasons in Scotland.
Risk Analysis of Each Season
When planning a camping trip to Scotland, it's important to consider the risks involved in travelling and camping in each season. While outdoor activities are abundant year-round, there are certain risks unique to each season that should be taken into account before embarking on your adventure.

Spring is a great time for camping in Scotland as the temperatures are warming up and the landscape is teeming with life, however there are still colder days. This can create an environment of strong winds, wet weather and slippery surfaces that could present health hazards such as hypothermia and/or slipping. Additionally, tick-borne diseases can be common during this time as ticks thrive in warm temperatures.

Summers in Scotland tend to be the most mild season with warm days and cooler nights. However, rain can often bring cool or wet conditions so it's important to be flexible if you plan on visiting during this time. Storms can also appear suddenly without warning which could put campers at risk from hazardous weather conditions. Finally, summer months in Scotland are known for being quite humid which could lead to damp conditions in tents making them difficult to sleep in.

The fall presents some of the most beautiful hues of nature but also brings colder temperatures and shorter days. Chilly winds due to air pressure changes can be dangerous if you aren't adequately dressed for them and can cause hypothermia quickly if not handled properly. Furthermore, decreased daylight hours mean that campers must respect their limits when out exploring trails as getting lost becomes much more likely after sundown due to failing light.

Finally, winter camping brings with it some of the most severe weather conditions and seasonal illnesses that hikers must prepare for. Freezing temperatures, snowfall and icy roads or paths can make travel between campsites difficult or even impossible in some cases. Additionally, colds, flu and other respiratory illnesses are common during this time so it's imperative that campers take adequate precautions before setting out into the wilds of Scotland.

Ultimately, careful risk assessment should be employed no matter what season you choose to go camping in Scotland as nature always has its surprises stored away for our enjoyment!
Answers to Frequently Asked Questions with Detailed Explanations
What types of weather should I expect during each season for camping in Scotland?
Scotland has a temperate climate, so the weather generally varies during each season. In summer (April to September), campers can expect dry and sunny weather, with temperatures usually ranging from 10-20 degrees Celsius. However, it's important to remember that Scotland is known for its sudden changes in weather, and you should always be prepared for rain and cool winds. Winter (November to March) is the chilliest time of year, with temperatures falling below 0 degrees Celsius at times, and snow is possible. It will also likely be windier and wetter during this season. Autumn (September to November) brings cooler temperatures but still plenty of sunny days, and spring (March to May) sees warmer temperatures with occasional rain. Overall, camping in Scotland means being prepared for any kind of weather - you may find all four seasons present on the same day!
What safety precautions should be taken when camping in Scotland?
When camping in Scotland, it's important to take all appropriate safety precautions to enjoy a safe and enjoyable trip. Some of the most important safety tips for camping in Scotland include: • Inform someone of your whereabouts - Make sure somebody is aware of how long you're going away for, where you'll be camping and when you plan to be back. Provide contact details of your campsite or any other places you plan on visiting. • Check the weather - Before heading out, make sure to check the weather forecasts so you can plan accordingly and ensure that you have all the necessary gear and clothing with you. • Equip yourself with the right gear - Be sure to bring along adequate shelter, waterproof clothes and sturdy boots, as well as a warm sleeping bag for staying warm at night. Bring a first aid kit and torches in case the sun goes down earlier than anticipated. • Stay aware of local hazards - Be mindful of slippery rocks and flooded rivers which could present dangers while exploring the countryside. Stick to the marked paths and trails and keep an eye out for wildlife like deer or birds of prey which may be more abundant at certain times of year. • Use a hazard warning device - When travelling by car, use hazard warning devices such as reflectors or emergency triangles when parking up at remote locations. This will ensure that other drivers are able to spot your car from a distance. Following these simple tips while camping in Scotland will help provide an enjoyable experience with minimal risk.
Are there any special regulations I should be aware of when camping in Scotland?
Yes, when camping in Scotland it is important to be aware of a few special regulations. Firstly, it is illegal to light open fires between March and October. During this period you should only use a stove for cooking and heating. Secondly, you must stay within the designated camping areas where permitted. Regulations vary from region to region, so it's important to check with local authorities before setting up camp. Thirdly, many areas require you to practice Leave No Trace principles. This means that all campsites and trails should be left exactly as they were found, with no damage or disturbance to wildlife or the environment. Finally, you may need a licence from Scottish Natural Heritage or your local authority if camping for extended periods of time. By following these regulations you will ensure both safety and conservation whilst camping in Scotland.